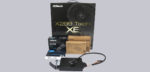 Result and general impression …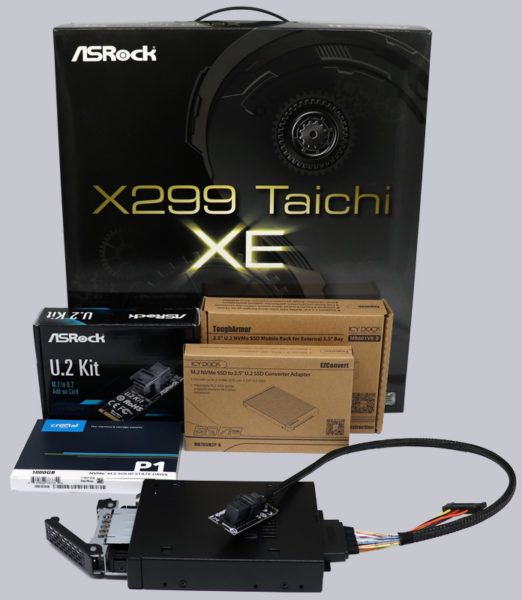 The tested composition of the U.2 components makes it possible to upgrade a 32 Gb/s U.2 interface with a few simple steps, e.g. on an ASRock X299 Taichi XE Intel LGA 2066 motherboard, to make a fast Crucial P1 1TB M.2 NVMe Gen3 x4 SSD suitable for hot-swap without any loss of performance and to provide better cooling.
Icy Dock EZConvert MB705M2P-B test result …
The Icy Dock EZConvert MB705M2P-B is absolutely clean and improves the temperature of the mounted NVMe SSD considerably thanks to the well thought-out cooling. Thus, the EZConvert from Icy Dock enables a durable, high performance even with a Gen3 x4 SSD with stronger heat generation.
Icy Dock ToughArmor MB601VK-B test result …
The Icy Dock ToughArmor MB601VK-B is also flawlessly manufactured and, in addition to the enormously rugged storage, provides the base for a hot-swappable U.2 SSD. Thanks to the activity LED, you can always keep an overview of which removable frame is occupied and whether the SSD is currently active.
ASRock U.2 Kit test result …
The ASRock U.2 Kit allows easy upgrading of a fast U.2 port with up to Gen3 x4, equivalent to 32 Gb/s in a conventional Ultra M.2 slot at an affordable price.
Only the high price of the Delock SFF 8643 U.2 cable is a bit too expensive, but it is certainly due to the complex signal shielding and the exclusivity and is expected to decrease significantly in the future with higher quantities. All in all, we're still surprised how well the interaction of the different U.2 hardware has worked over various interfaces and how well both Windows 10 and Windows 7 support the NVMe U.2 components.
With this good overall result, the U.2 products Icy Dock EZConvert MB705M2P-B, Icy Dock ToughArmor MB601VK-B and the ASRock U.2 Kit receive a clear purchase recommendation from us and thus our OCinside.de Purchase Tip Award.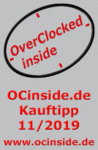 Discuss in our forum and share experiences about the U.2 setup …
Here you can buy the U.2 products at a reasonable price.
Read on in the hardware test area with several hardware reviews …