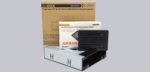 EZConvert MB703M2P-B Layout, design and features …
The Icy Dock EZConvert MB703M2P-B is designed to mount M.2 SATA SSDs in conventional 2.5″ drive bays. It is very important that this converter can not be used with PCIe NVMe M.2 SSDs, but only with SATA SSDs (B / B + M Key M.2 SATA) in the length 2230, 2242, 2260 up to 2280. On the top side you can see the Icy Dock logo, some ventilation slots and a release button to remove the lid.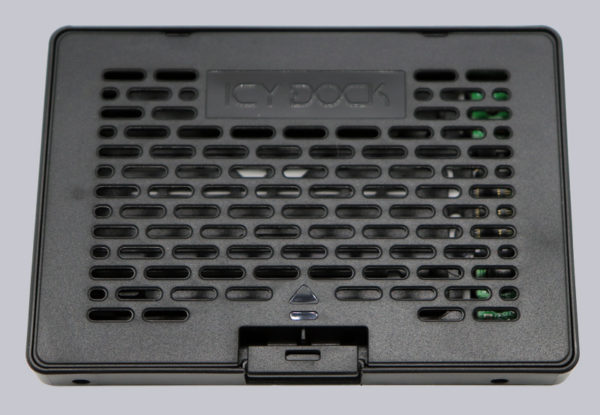 On the bottom side you can see the SATA power and data connector, a product sticker and further ventilation slots. By the way, the EZConvert is almost completely made of plastic, so it can't be used as a heat carrier, so that the heat dissipation must be realized via the ventilation slots.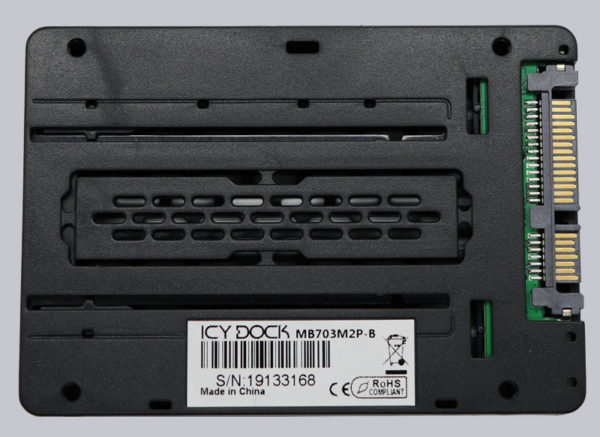 As soon as the button for opening the lid is pressed to the side, you are already holding the lid in your hand. This brings out the small but fine inner life. There, the actual circuit board for the conversion is located. In addition, a clever adaptation to the different M.2 sizes from M.2 2230 to M.2 2280 has been integrated there, which can easily be moved back and forth to get a small clip to snap in the board at the right place. Well done! That's what we wish from now on with every motherboard 😀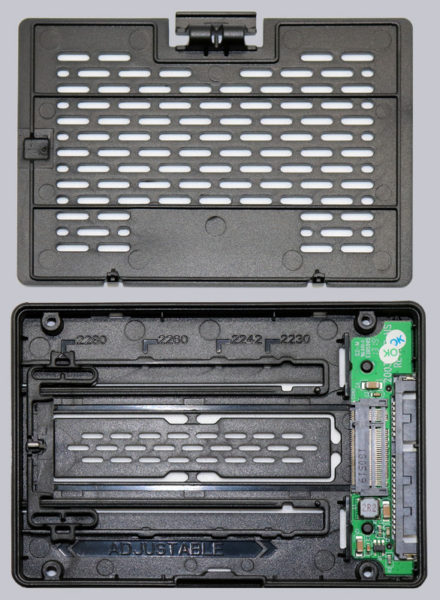 Then let's go with the Crucial MX500 1TB M.2 2280 SSD, which fits like a glove into the EZConvert.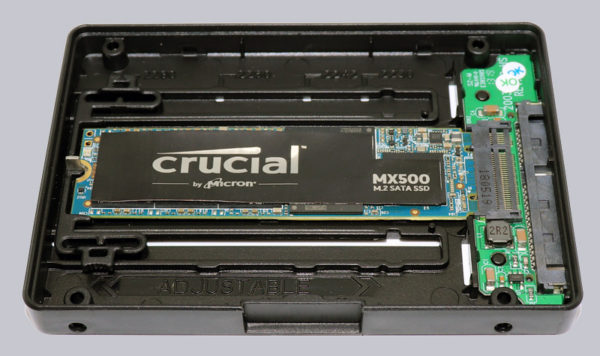 flexiDOCK MB795SP-B Layout, design and features …
Now let's get to the Drive Bay. It is mounted in the PC case instead of a 5.25″ drive. Whether this is done with or without screws depends on the PC case. The advantage of the flexiDOCK MB795SP-B is that you can simply slide a 2.5″ SSD and/or a 3.5″ HDD into the removable frame while it is being operated and then decide at any time when the drive is activated. In addition, an activity LED for each drive is located on the front next to each slide switch.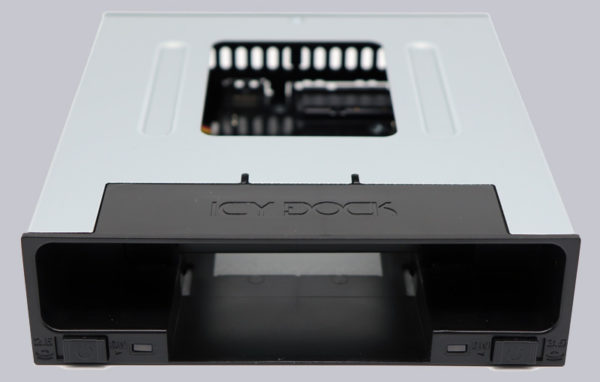 On both sides of the flexiDOCK there are the usual fine threaded holes for mounting in the PC case.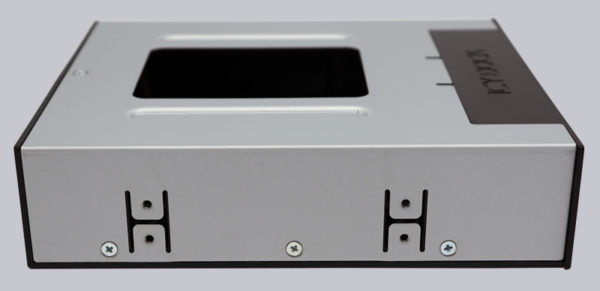 On the rear panel are the two 7pin SATA data connectors and a single power connector which is used for both drives.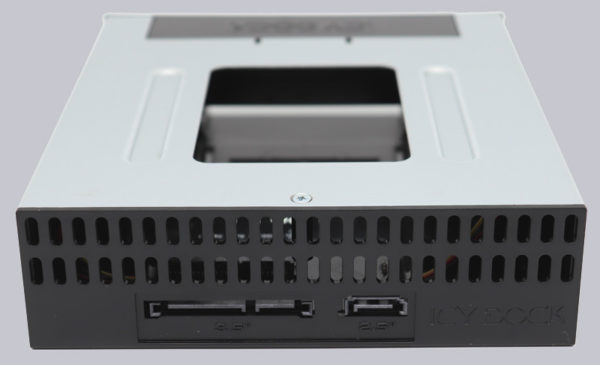 Incidentally, active ventilation is not provided for and, in our opinion, not necessary with this airy construction.
Icy Dock MB703M2P-B and Icy Dock MB795SP-B Installation and Practical testing …