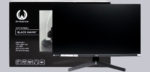 Layout, design and features …
The iiyama G-Master G2740QSU-B1 presents itself completely in black and already makes a good impression at first glance.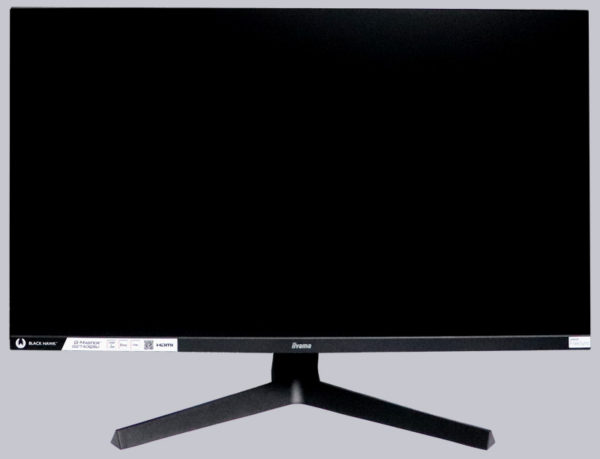 The monitor is equipped with a matte IPS panel and has been provided with a few feature stickers underneath the panel, which you can fortunately peel off without any problems.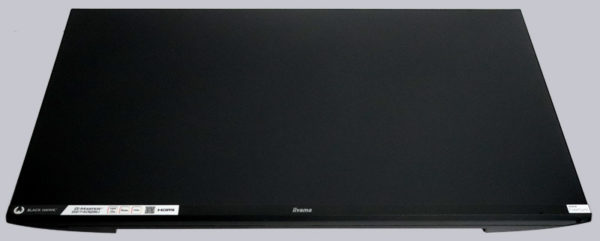 The monitor is delivered with the stand removed. As you can see very nicely on the back, the power supply is integrated into the monitor, because it is simply connected to an IEC plug, and the connection cable (as mentioned on the first page) is included in the delivery. In the middle you can see the mount for the stand and directly above it a cover on the 100×100 VESA mount. On the right side you can already see the connection.


Here is another detail shot to see the connection better. From left to right, there is 1x HDMI, 1x DisplayPort, 2x USB-A 2.0 ports, 1x USB-B 2.0 input and a headphone port. You can certainly get over one USB 3.0 port, since you usually don't use USB sticks on the monitor, but rather accessories like a USB headset, a USB large-diaphragm microphone or similar, where high data rates aren't required. However, the USB 2.0 limitation of up to 500mA for a fast charging process is no longer really up-to-date.


The monitor stand is simply screwed together with a screw, clipped on and then snaps into the mount on the monitor. In addition, iiyama includes a practical cable grommet that can be clipped on. You can still see the Kensington lock on the bottom right and the controls on the left. All in all, very clean.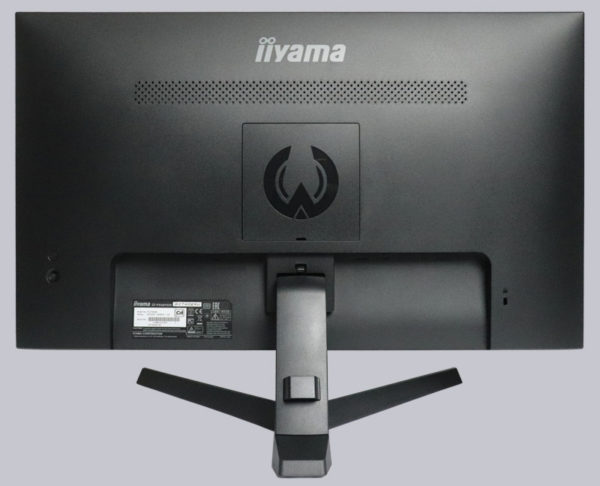 At the latest in the side view, it quickly becomes clear that the monitor stand really only allows rudimentary movements, to be exact 4° down and 22° up tilt, that's it! No matter how tall the user is, there is no height adjustment and no pivot function. We will show what can be done about this in Practical testing.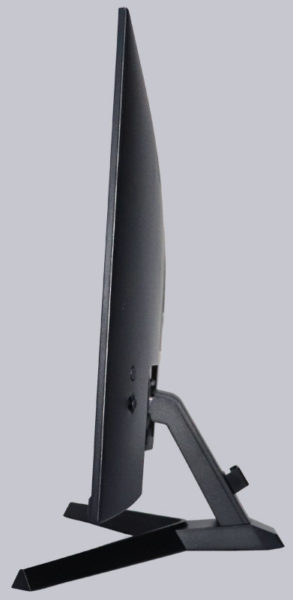 From above, you can get a better idea of the stand's surface, which at least offers a completely sufficient stability for this diagonal.


Some like it, others can be chased with it – we are talking about the combined joystick for operating the OSD menu elements. Above it is the power button, which can be quickly and easily felt blindly if you know where it is. We will show how intuitive the operation is on the next page.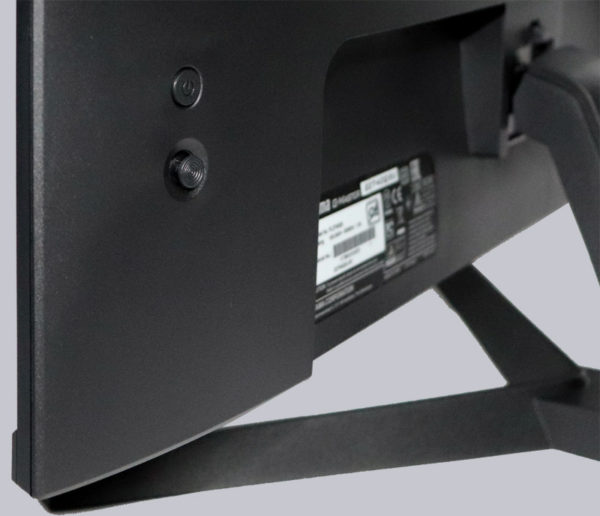 Overall, everything is cleanly manufactured and leaves a good impression.
After all the theory and technical data, we now come to practical testing.
iiyama G-Master G2740QSU Black Hawk Monitor Practical testing …