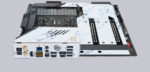 Today we test the ASRock X670E Taichi Carrara, a top equipped E-ATX AM5 motherboard for the recently released AMD Ryzen 7000 Raphael desktop processors. In the following motherboard review we show many new features like DDR5 and USB4 and in an additional video the chic marble design and the great aRGB effects of the ASRock X670E Taichi Carrara, which by the way is also available in black as ASRock X670E Taichi.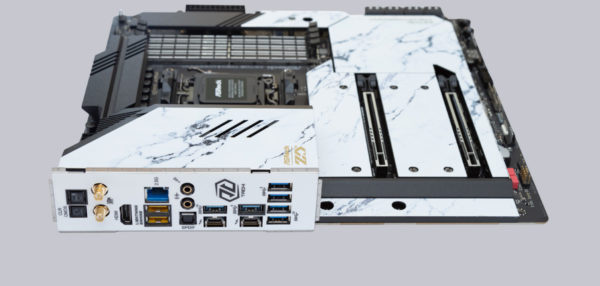 We hope you enjoy reading the new review.
Thanks for the support …
Thanks for the support to Daniel and the manufacturer ASRock.
The ASRock X670E Taichi Carrara has, like the ASRock X670E Taichi at review date a price of approx. 590 Euro.
Here you can order the ASRock X670E Taichi Carrara at a reasonable price.
The delivery of the ASRock X670E Taichi …
On the front of the box, ASRock immediately expresses that the X670E Taichi Carrara is something very special and noble. Instead of showing the motherboard, the Italian marble Carrara, which gives the motherboard its name, is depicted all over the front of the box. The exclusive and elegant stone is supposed to reflect the characteristics of the ASRock top motherboard – as solid as rock 😉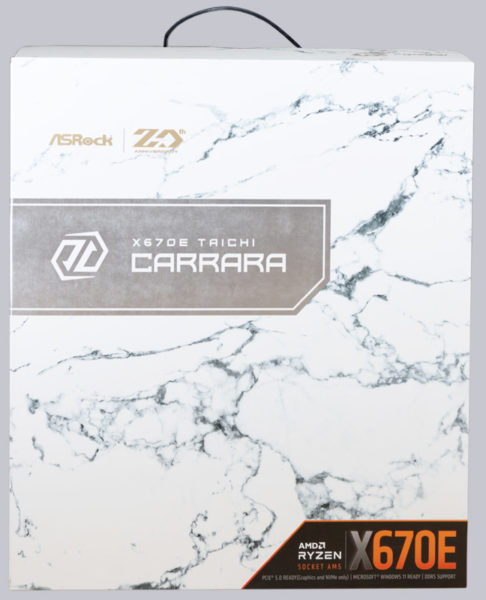 The first overview of the features and technical data can be seen on the back of the packaging.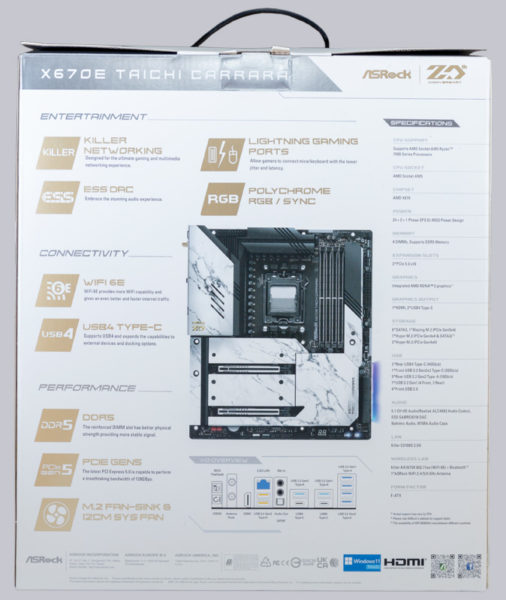 This is included in the delivery package …
Opening the lid reveals the motherboard behind a protective film. The inside of the lid shows more equipment highlights as well as a few striking parts from the included accessories.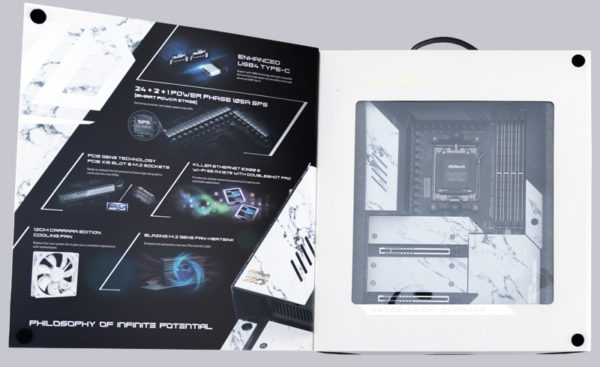 The motherboard is securely packed in foam in its own box for transport. Antistatic foil is now more often dispensed with for motherboards.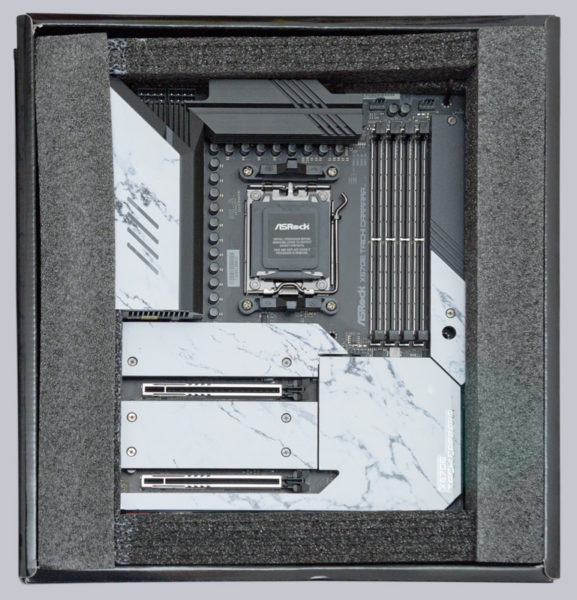 This is the ASRock X670E Taichi Carrara AM5 motherboard in its full glory.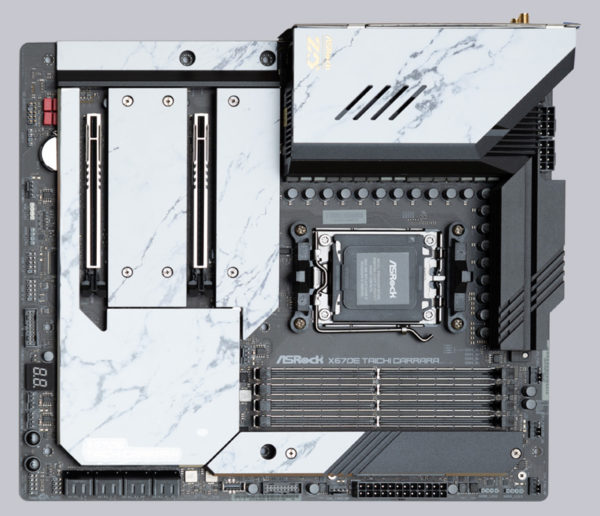 A second box contains the very rich accessories, which we haven't seen on any other motherboard to this extent. It includes the user manual, 4 pieces of SATA cables, 1 slot bracket with 2 USB-A sockets that are supposed to be especially suitable for wireless dongles, a large, active M.2 cooler, a 12cm fan in Carrara design, the WiFi 6E 2×2 antenna, as well as various mounting materials for M.2 SSDs.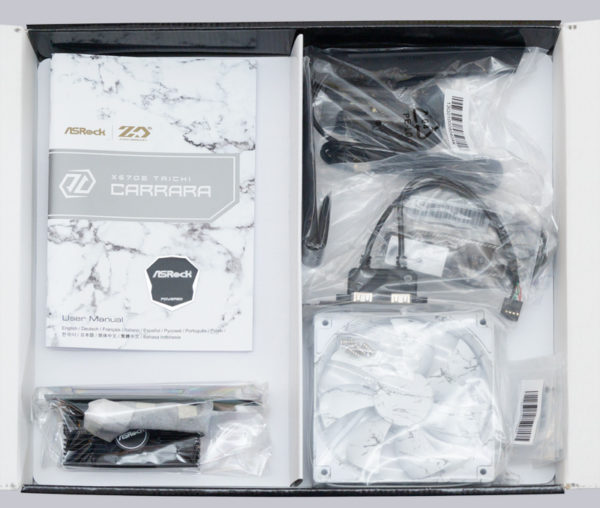 ASRock X670E Taichi Carrara technical specifications …