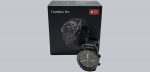 Layout, Design and Features …
Here you can see a 360 degree view of the Mobvoi TicWatch Pro Smartwatch.

At first glance, the Mobvoi Smartwatch is by no means a tiny watch, yet it doesn't look too bulky. All the more we were surprised that we had measured completely different measurements than the manufacturer, but more about that later. On the other hand, it looks sporty and chic and makes a very good impression when it comes to workmanship.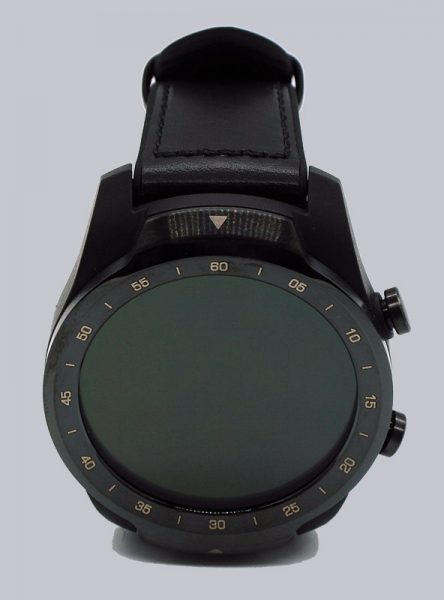 Of course we from OCinside.de wanted to have a look at the Smartwatch technology and opened it without further ado. Don't copy it!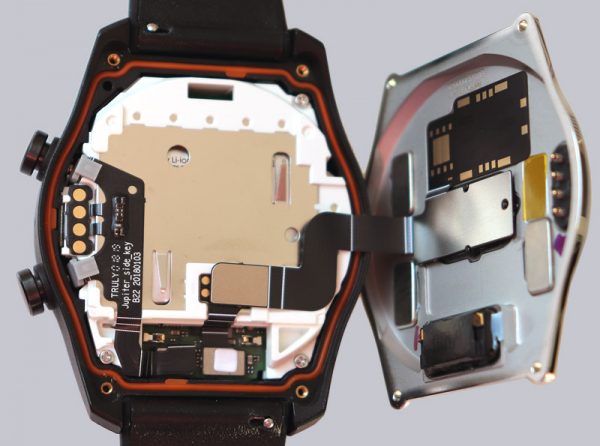 In der seitlichen Ansicht kann man sehr schön erkennen, dass der Deckel relativ stark ausgeprägt ist und das mit Leder überzogene Silikon Armband mit einer Struktur versehen wurde, um Schweiß zu vermeiden und den Tragekomfort zu erhöhen.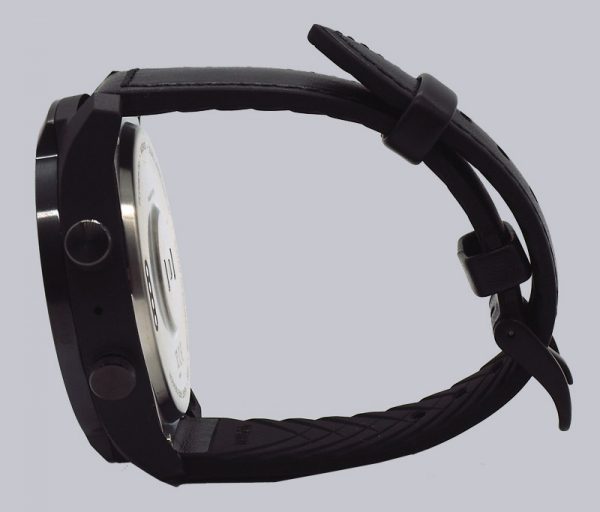 On the following picture you can see the closure of the 22mm bracelet with two holding straps and holding strap lock.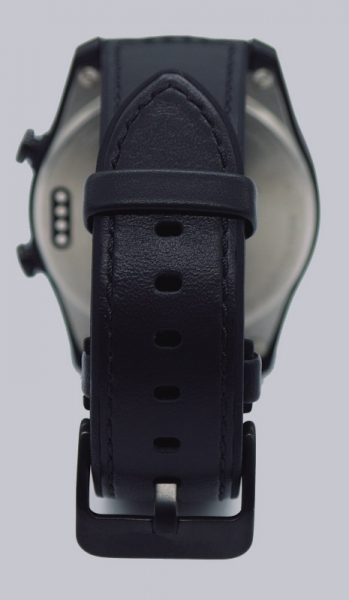 All in all, the Smartwatch measures a proud 26cm including the wristband, but unlike the IP68 certified watch, the wristband is not water-resistant.


Now let's get back to the size specifications. In a press release we stated 45mm x 12.6mm, on the website it says 45mm x 14.6mm and we measured 47mm width x 55mm height and 14.6mm thickness with a weight of 77 grams incl. wristband. At the edge the height without the pulse sensor is about 14mm.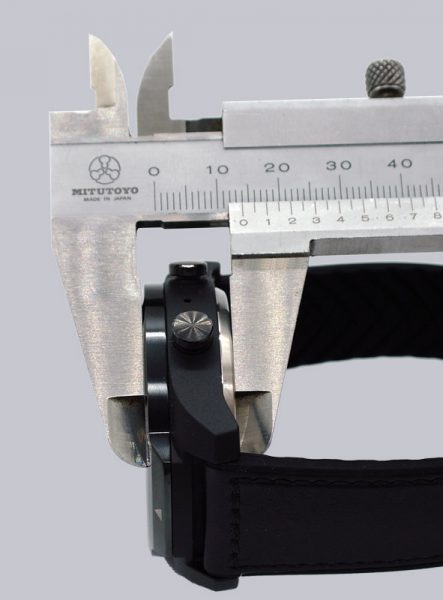 Here you can see the heart rate monitor with green light diodes and charging contacts. On the right side are the two control buttons and the microphone.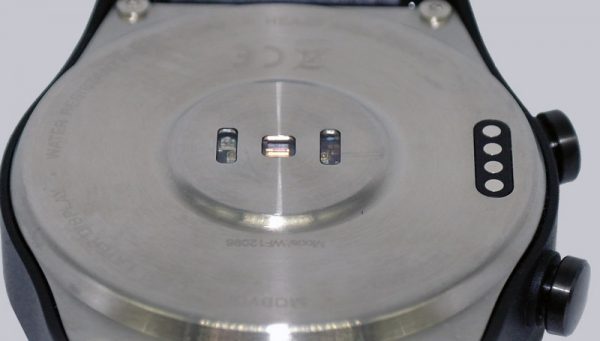 The 22mm wide bracelet can easily be disassembled using the small locking devices.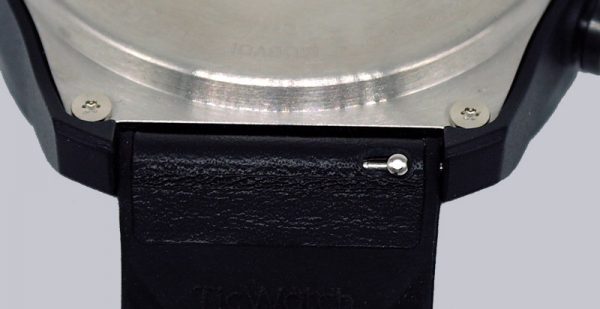 The Smartwatch is charged via the included charging station. Not inductively via QI pad, but conventionally via four small contacts. The charging station and the watch are magnetic and therefore offer an absolutely secure hold. The advantages and disadvantages of contacts compared to inductive charging options can be disputed, as possible contact contamination is countered by longer charging times due to lower efficiency. In our opinion, however, what should not be missing is the power supply unit. Although almost all households now have a USB charger or 5V/1A power supply with USB type A socket or at least a PC or TV with USB sockets, via which the charger can be connected, the manufacturer should nevertheless sell the buyer a complete package with a high-quality power supply. In addition, power supply units are often left in the hotel or disappear in an inexplicable way. We also find the permanently mounted cable on the charging station disadvantageous and would wish for a charging cradle with Micro USB or USB-C socket.


Can the Smartwatch from Mobvoi and the software convince in everyday life? We will see that in practical testing!
Mobvoi TicWatch Pro Practical testing …