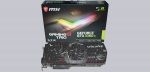 Power consumption of the MSI GTX 1080 Ti Gaming X Trio graphics card …
For the measurement we use our APC Back-UPS Pro 900, which we have already successfully used for some electrical power measurements.
The entire system consumes 91 watts of power when idling.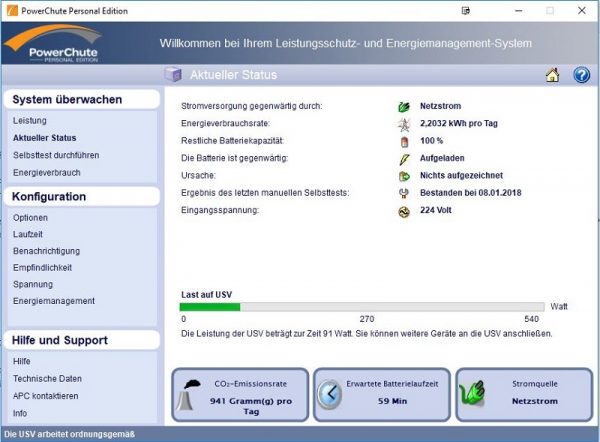 This increases to 415 watts under full load. This is, of course, at first glance an enormously high value. However, if you consider the very high graphics performance of the 1080ti, this power consumption is put into perspective again. To describe it with a familiar proverb: Wherever planing takes place, chips fall.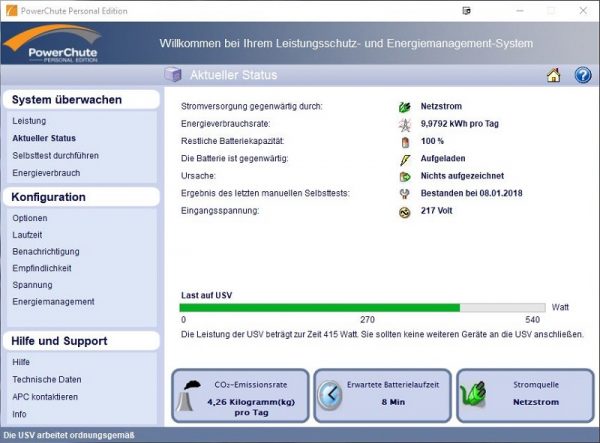 At this point it is also worth mentioning that the graphics card did not produce any audible coil whine. However, this can look completely different with the same graphic card.
Let's now come to our conclusion about the MSI GeForce GTX 1080ti Gaming X Trio graphics card.
MSI GTX 1080 Ti Gaming X Trio graphics card Result and general impression …