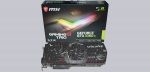 Result and general impression …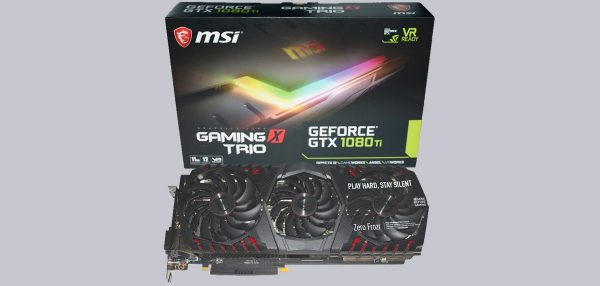 Thanks to the many crypto-currency miners, not only have the prices of the graphics card increased enormously, but there are hardly any models available on the market. Unfortunately, the tested MSI GeForce GTX 1080ti Gaming X Trio is no exception.
If it was priced at just under 820 EUR until the beginning of the year and was only moderately available, it is meanwhile hardly available for less than 1100 EUR!
However, this is not meant to reduce this impressive piece of hardware in any way. An incredibly powerful and quiet cooling system, a performance that is otherwise only known from dual SLI systems, and an appearance where almost every bit of the computer games will tremble with fear.
The included software provides a constant overview of the vital signs and allows a little bit of overclocking, despite the already exhausted performance data.
The drawback? The housing space, the extreme purchase price and the somewhat high power consumption should help you to spend a few contemplative minutes before you courageously press the order button and wait daily for the parcel service …
Discuss in our forum and share experiences about the MSI GTX 1080 Ti Gaming X Trio graphics card …
Here you can buy the MSI GTX 1080 Ti Gaming X Trio graphics card.