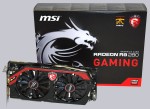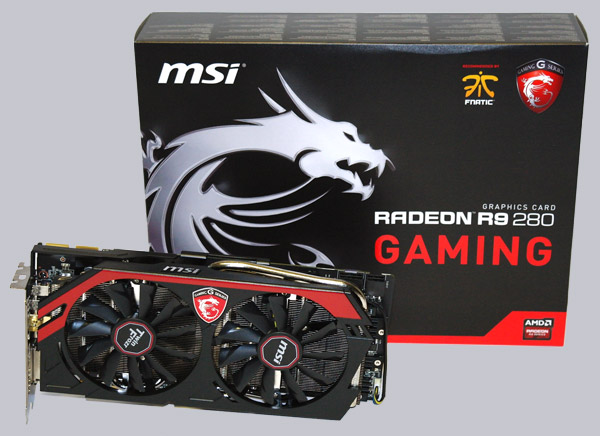 MSI Twin Frozr Gaming Radeon R9 280 OC Edition Video Card Test Result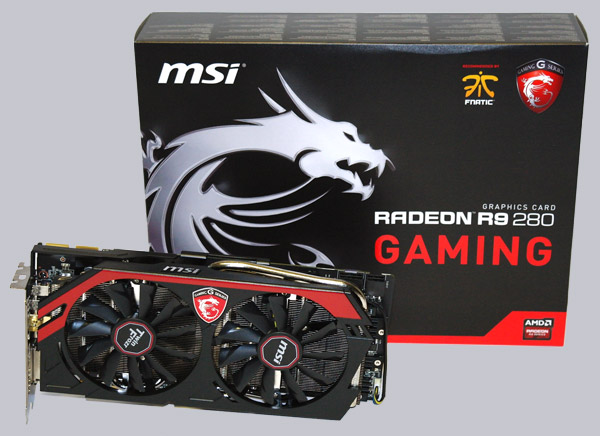 The MSI Twin Frozr Radeon R9 280 OC Edition Gaming video card has a good Gaming performance, so this graphics card lives up to its name.
The benchmarks of the MSI Twin Frozr gaming Radeon R9 280 OC are with an AMD A10-7850 K processor as mentioned on the benchmark page "only" about half as high as that of the previously tested, MSI Twin Frozr Gaming GeForce GTX 780 TI OC high-end graphics card with an Intel Core i7 2600K processor, but the MSI Twin Frozr Gaming Radeon R9 280 OC card is also approx. three times less expensive and such a price/performance ratio sounds absolutely reasonable. And the best thing is that this MSI Radeon R9 280 graphics card is working under heavy load almost noiseless and the intact MSI graphics card also had no coil whine or coil buzzing at all.
All in all the graphic card is quite impressive and offers a very good adjustment of performance, noise, power consumption and price, for a good gaming PC. Sure, there are clearly faster graphics cards, as the previous test of the MSI Twin Frozr Gaming GTX 780 Ti OC high-end graphics cards shows without a doubt, but we are talking about a price difference of about 190 EUR to 600 EUR. In this respect we can recommend this MSI graphics card definitely for gamers, who must take on the cost and still not want to relinquish gaming.
With this good price/performance ratio, the MSI Twin Frozr Radeon R9 280 OC GAMING video card is in any case a great price tip and gets even the OCinside.de Price Tip Award 08/2014.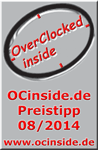 Discuss about the AMD R9 280 in our forum and share experiences …
Here you can buy the MSI R9 280 video card …
Read on in the hardware test area with several hardware reviews …