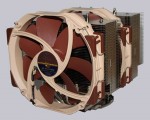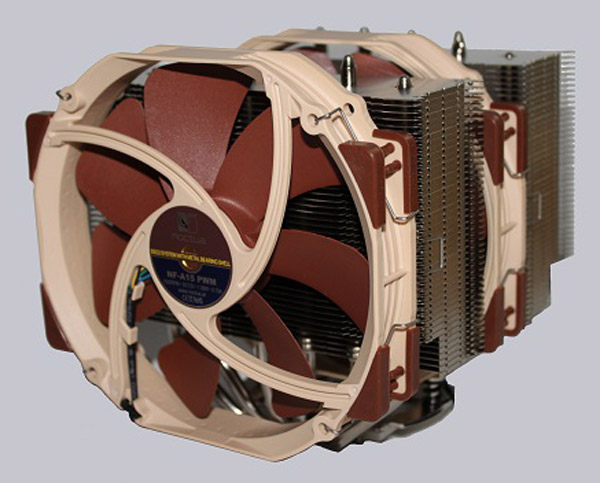 Noctua NH-D15 CPU Cooler Review
Layout, Design and Features …
As was seen at the first opening Noctua puts emphasis on a quality product which is also related to the price. But also well thought out features are used, that makes the long-suffering user happy. Who does not know this: You have your entire high end hardware ordered. The latest overclocking CPU, a graphics card that you would have to put in a cage not a case and a CPU cooler which normally is cooling an entire nuclear power plant. A look at the mount of the CPU cooler and the realization that the RAM heatsinks are too high … Priceless!
Right here you can see in the side view, a great strength of the Noctua NH-D15.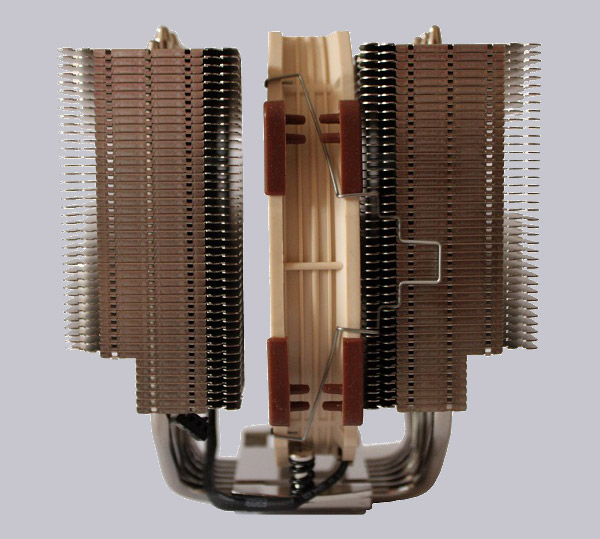 Located at each cooling tower there is a recess which can also accommodate larger memory heat sinks.
It is also because of the optional fan mounting …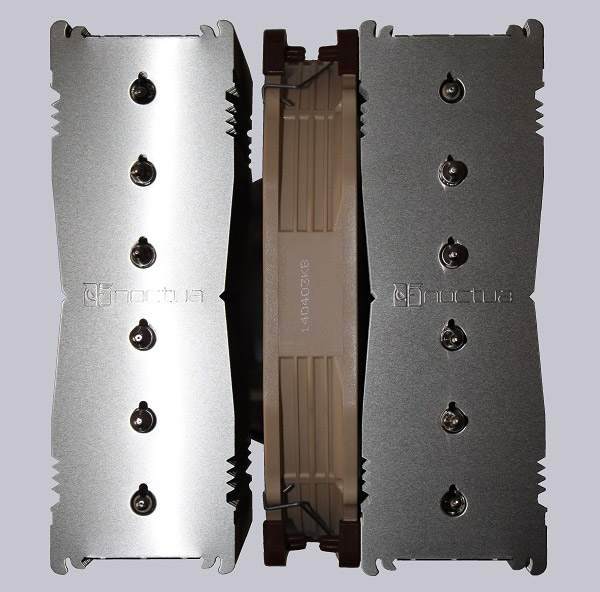 … very flexible for systems with low space.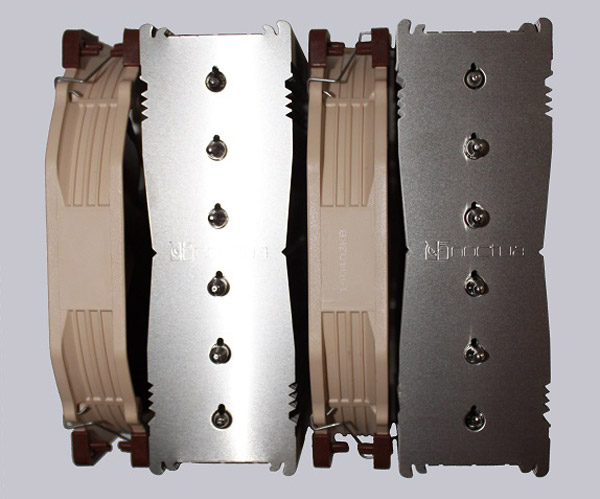 The low power consumption of the fan is good. The already mounted rubber bumpers protect the radiator fins.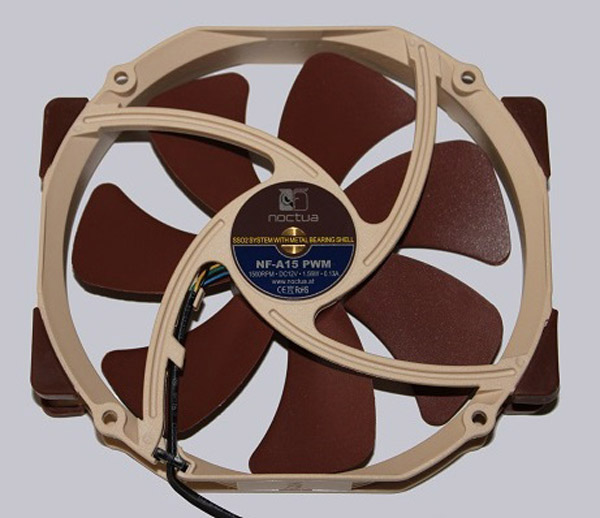 However, Noctua didn't polish the radiator bottom.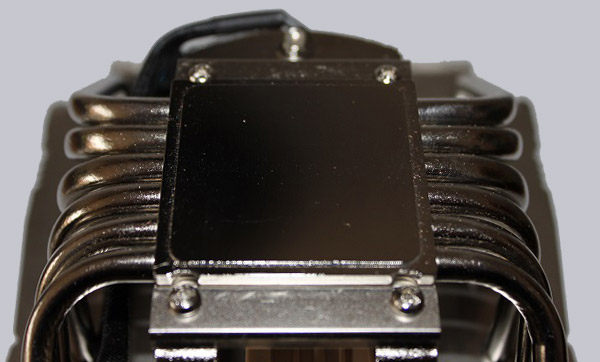 But that's nothing that can not handle a smart overclocker with some polishing compound and / or very fine sandpaper.
Noctua NH-D15 Cooler Installation …