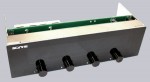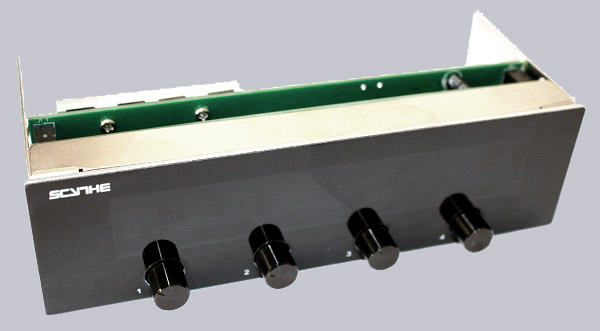 There is a wide variety of fan controllers. The more important is to find the optimal control for noisy fans, which is not only functional but also visually appealing. Many controllers start with the voltage at 7 volts or look as if they had been removed from a 1990s PC – here Scythe offers an alternative. For some people here, Scythe will already be a household name in terms of great CPU coolers. But in addition to fans and coolers, Scythe also sells fan controllers so it is definitely worth a test at OCinside.de. Therefore we present today a review of the Scythe Kaze Master II 4-Channel VFD fan controller.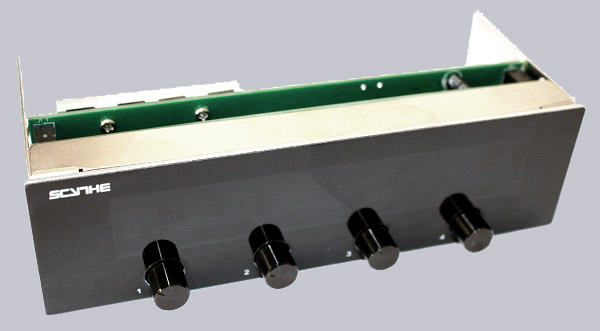 Thanks for the support …
Many thanks for the review to Marauder25.
The Scythe Kaze Master II KM05-BK has at review date a price of approx. 39 Euro.
Here you can order the four channel KM05-BK from Scythe.
The delivery of the Scythe Kaze Master 2 Fan controller …
The 5.25-inch Scythe Kaze Master II controller comes in a relatively large box.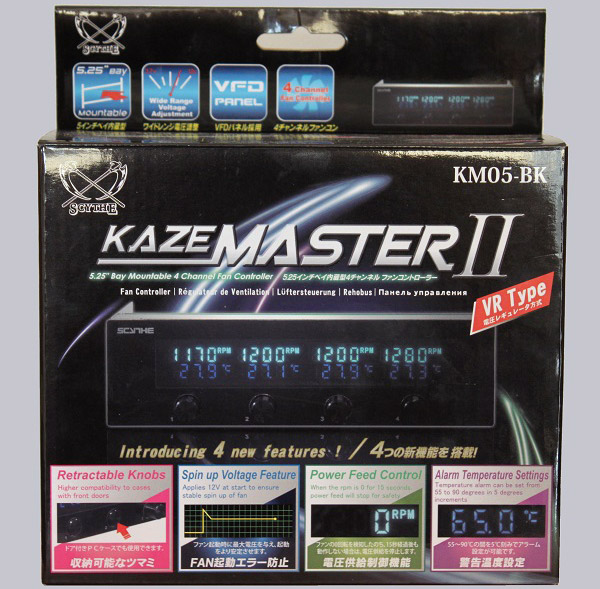 Looking at the box, the user hopes that there is more than one fan extension cable included.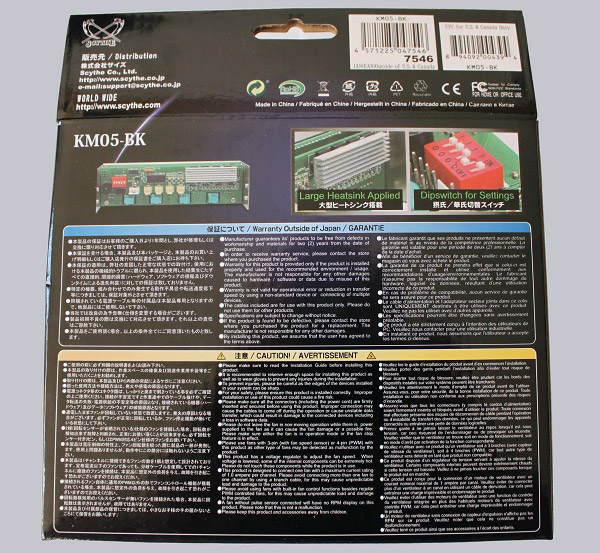 That is contained in the box …
Every buyer should beright about his wishes. When you open the box, you`re holding a foam box in hands, which includes the following hardware:
1x Scythe Kaze Master fan controller 2 1x Manual 1x Power cable Molex adapter 4x 60 cm Fancable extension 6x 70 cm Sensor cable temperature sensor 4x Mounting screws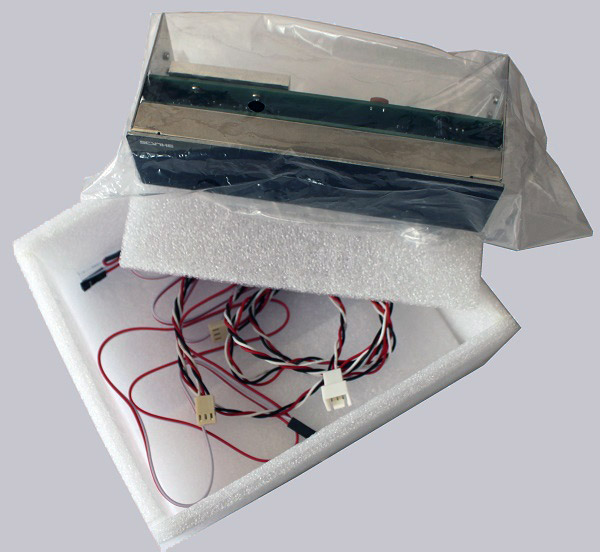 Scythe has settled everything to take the fan control immediately with 4 fans operating. Even 2 spare sensor cable are included, in case that something is broken. Only the tape to attach the sensors, should the users have at home.
Scythe Kaze Master II Technical Data …