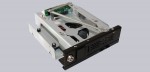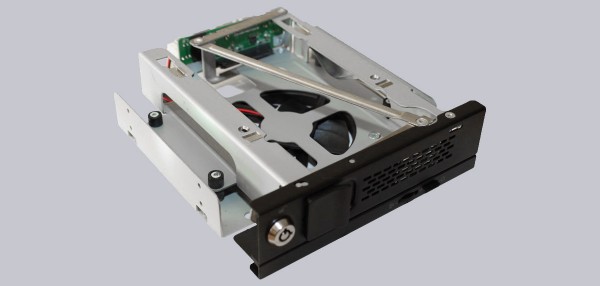 Originally hot swap mobile racks were used in large servers to rapidly respond to hard drive failures and to be able to replace the affected hardware easily. But quickly the hard drive caddy found its way into home user computer cases. Be it for testing various hard drives or for better hard drive cooling by the integrated fan. Today Icy Dock delivers the mobile rack TurboSwap, a model which we would like to test for you in the following review. And maybe this product finds its way to your computer case as well.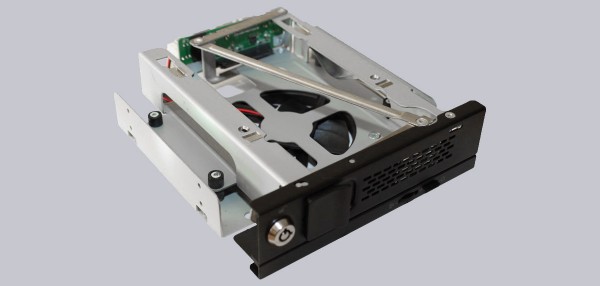 Thanks for the support …
Many thanks for the support to Marauder25, and for the delivery to the manufacturer Icy Dock/Cremax Tech LTD.
The Icy Dock TurboSwap caddy has at review date a price of approx. 39 Euro (09/2015).
Here you can buy the Icy Dock MB171SP-B TurboSwap caddy.
The delivery of the Icy Dock TurboSwap mobile rack …
The Icy Dock Turbo Swap Tray-Less 3.5-inch SATA Hard Drive Mobile Rack with 80mm Cooling Fan for 5.25-inch Device Bay comes in a relatively small box.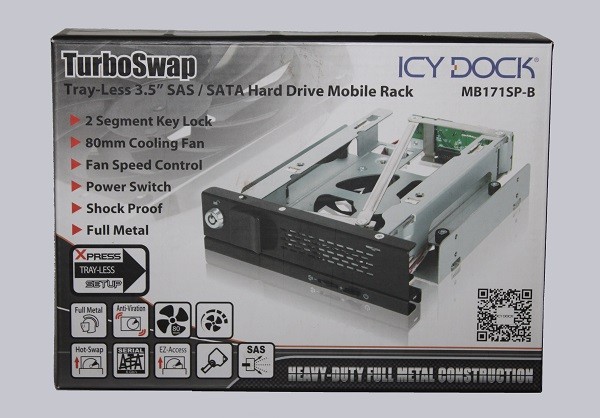 The front already reveals some features that this hard drive mobile rack has to offer. But more on that later. Let us first consider the scope of delivery.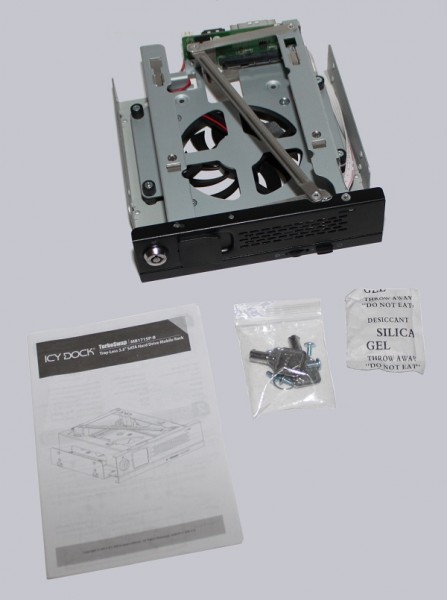 On the one hand there's the caddy per se, as well as a handbook, a small bag with mounting screws and a dehumidifier.
Of course, with a mobile rack, there is not a big scope of delivery expected. So we are moving on to the specifications of Icy Dock TurboSwap.
Icy Dock Turbo Dock technical data …