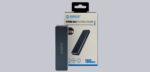 Layout, design and features …
The following picture shows the front of the 104 x 29 mm small Orico PCM2-C3-GY USB 3.1 aluminium case in a slightly bluish grey.


On the reverse side, important data were printed in an exemplary manner next to the description.


Here you can see the USB Type-C connector.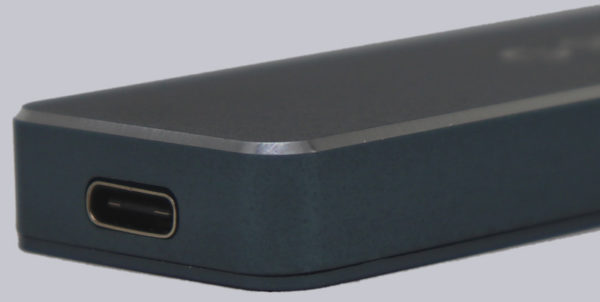 And here you can see the hole for the housing screw connection and a tiny hole through which you can see a blue LED as a power indicator on the board.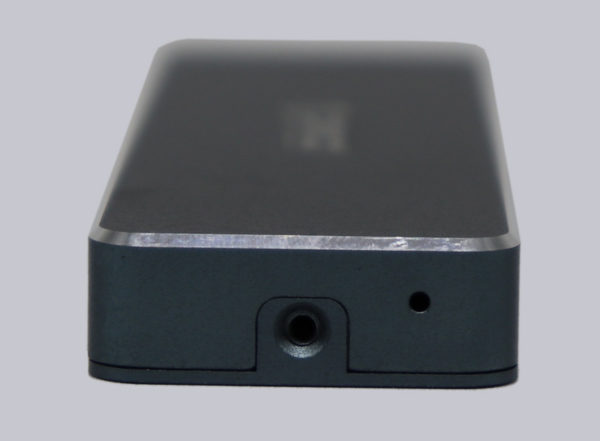 The case consists of two cleanly processed case shells, which have already been fitted with thermal pads, and a controller board for holding the M.2 NVMe SSD in sizes from 2230 to max. 2280.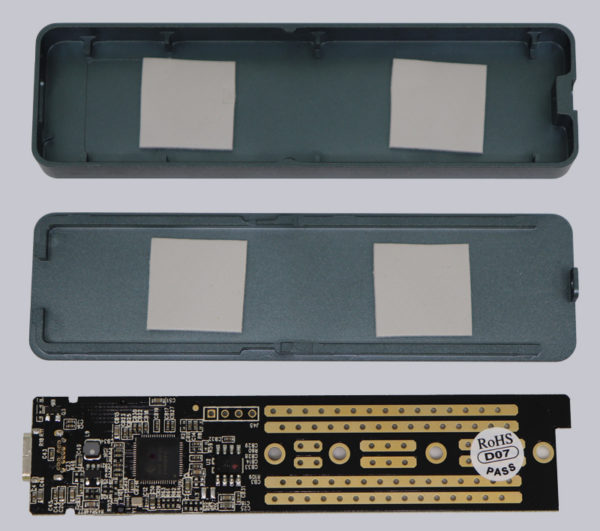 Orico PCM2-C3-GY USB 3.1 Practical testing …