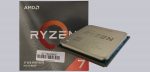 Since AMD has supplied the market with new processors and graphics cards in 7nm on 07.07.2019 as promised, we took this opportunity to test an AMD Ryzen 7 3700X on OCinside.de. We also took a look at the included AMD Wraith Prism cooler and explain the new features of the AMD Ryzen 3000 processor series. Whether the smallest 8-core processor of the third Ryzen generation can convince us, if an upgrade is worthwhile in comparison to the first Ryzen generation and how high the AMD Ryzen 7 3700X could be overclocked, we show in the following AMD Ryzen 3000 review.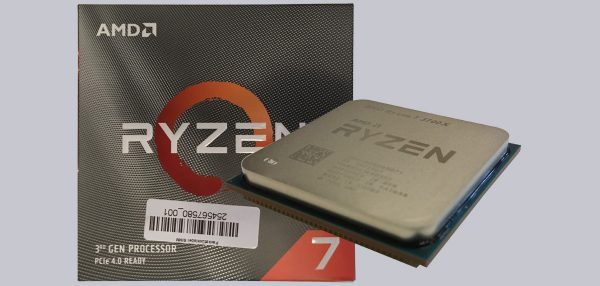 Thanks for the support …
Many thanks for the support with the test to Itchi.
Matching the AMD price recommendation of 329 USD, the AMD Ryzen 7 3700X is currently available in Germany for about 349 Euro (07/2019).
Here you can buy the AMD Ryzen 3700X.
Delivery of the AMD Ryzen 7 3700X …
The Ryzen 7 3700X comes to us in an AMD typical box. Compared to Generation 1 and 2, there has been little optical improvement. The design is mostly the same, only the grey full tone has been replaced by a carbon pattern. Below right you can see which Ryzen class you bought. In our case a Ryzen 7.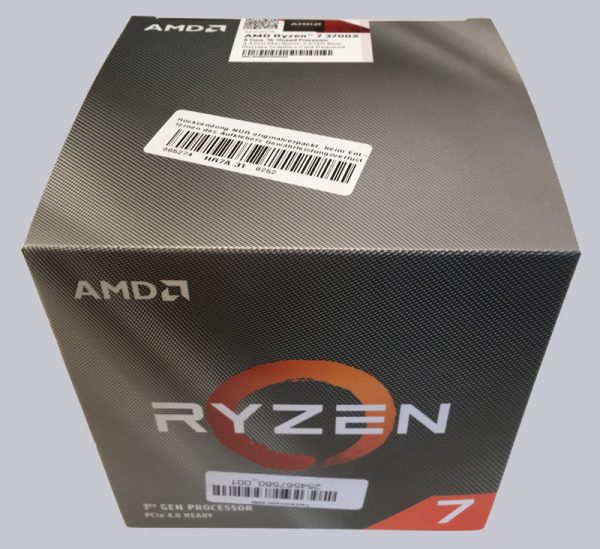 If you turn the carton 90°, you immediately discover the CPU.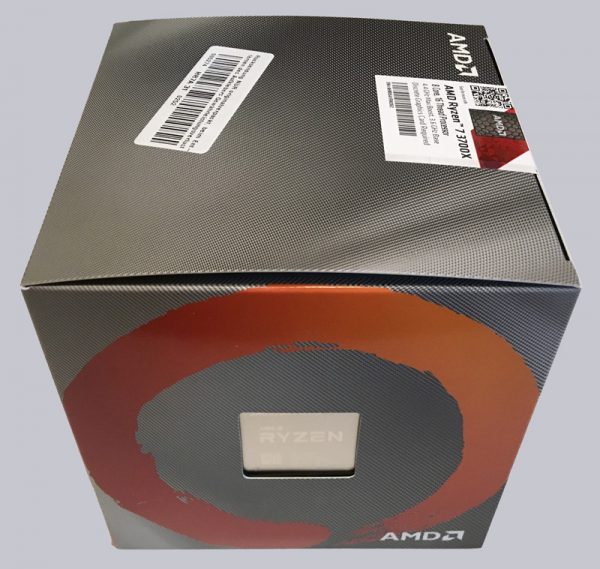 After opening the box, a familiar picture awaits us. Next to the CPU cooler we find a small box with the CPU on the left.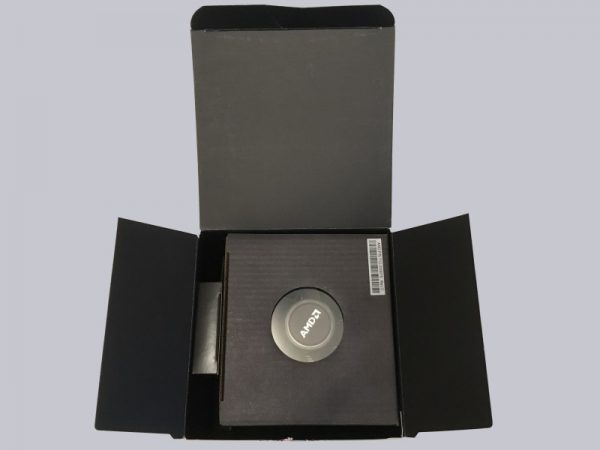 Also included is the boxed cooler.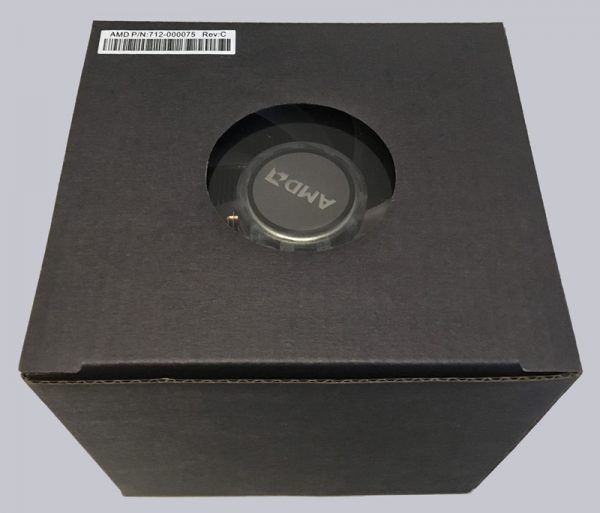 The cooler comes with cables (USB / 4PIN RGB) for connecting the cooler lighting.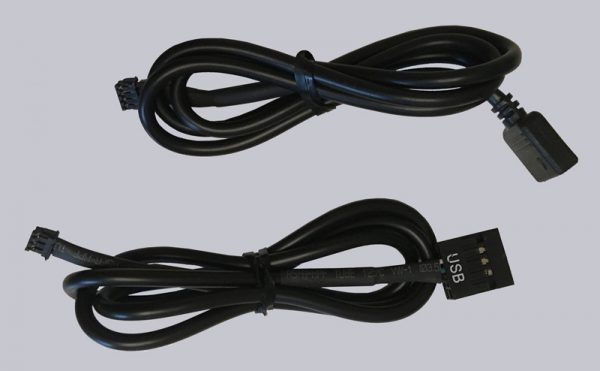 Now let's take a look at the CPU. It is packed separately and includes a Ryzen 7 sticker.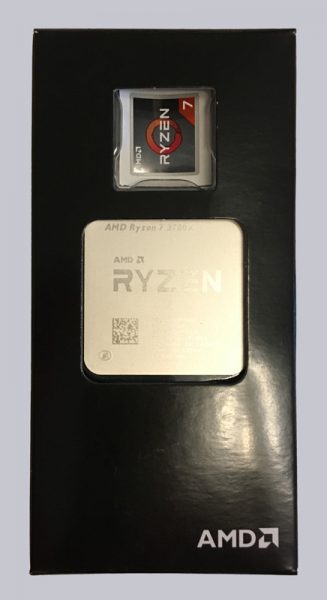 Additionally in the small box there is a hint that you have to install the latest UEFI on second generation boards (X470) before using it. Otherwise it can happen that the CPU is not recognized. If no previous CPU is available for the necessary BIOS update, you can even borrow a boot kit for the BIOS update from AMD via an RMA form free of charge !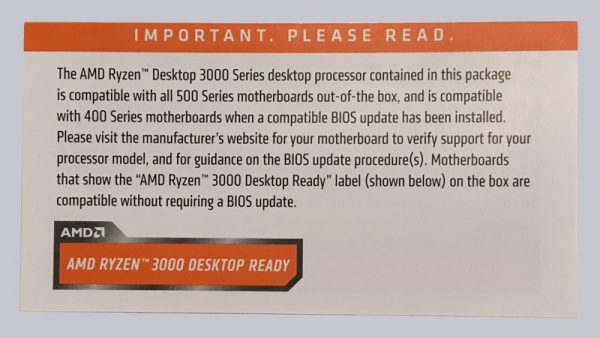 In addition there is of course a certificate of authenticity including warranty conditions.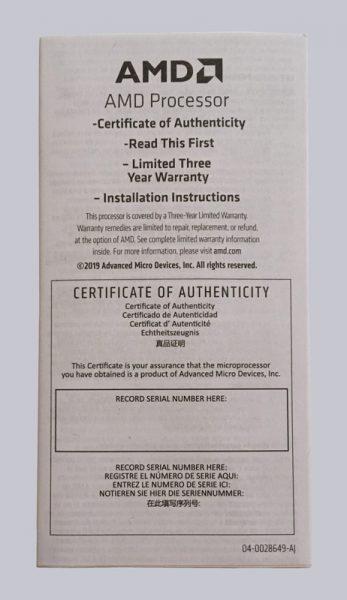 Continue to the technical data …