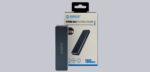 On OCinside.de we tested an external Orico PCM2-C3-GY USB 3.1 Gen2 case together with a Crucial P1 1TB M.2 NVMe SSD. The external NVMe case supports USB 3.1 Gen2 with up to 10 Gb/s transfer speed and takes full advantage of the USB interfaces of current motherboards. The corresponding USB 3.1 Type-C cable and a USB-C to USB 3.1 Type-A cable are included. Equipped with a new Crucial P1 1TB M.2 2280 NVMe SSD this results in a really fast team! How fast you can transfer data with it and how well it works in everyday practice is shown in the following review.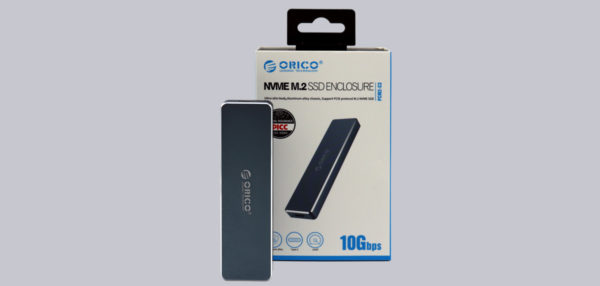 Thanks for the support …
Many thanks for the support with the Orico PCM2-C3-GY case to Orico and the Crucial P1 SSD 1TB M.2 to Crucial.
The Orico PCM2-C3-GY USB 3.1 Gen2 M.2 case in silver (PCM2-C3-SV) or grey (PCM2-C3-GY) has a price of approx. 50 Euro at the time of testing and the Crucial P1 1TB M.2 SSD CT1000P1SSD8 is approx. 120 Euro (08/2019).
Here you can buy the Orico PCM2-C3-GYn.
and Here you can order the Crucial P1 1TB NVMe SSD.
The delivery of the Orico PCM2-C3-GY …
The Orico PCM2-C3-GY USB case was delivered in this packaging. We will describe the packaging of the Crucial P1 1TB M.2 SSD in a separate report.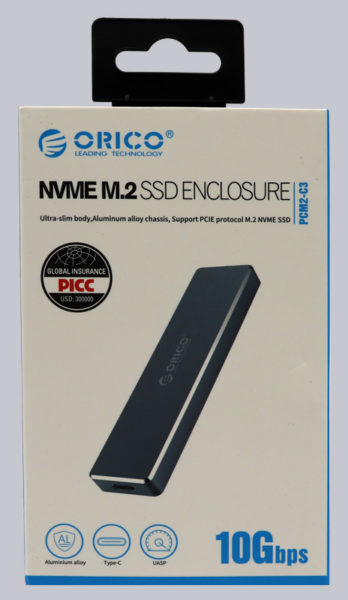 On the back of the package Orico already shows the technical data of the NVMe SSD case.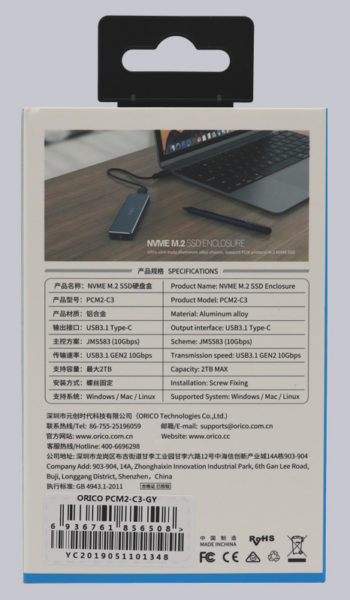 This is included in the delivery package …
In the box under the case there is a 20cm short USB-C to USB-C cable and a 20cm USB type-C to USB type-A cable as well as mounting material and a small Phillips screwdriver.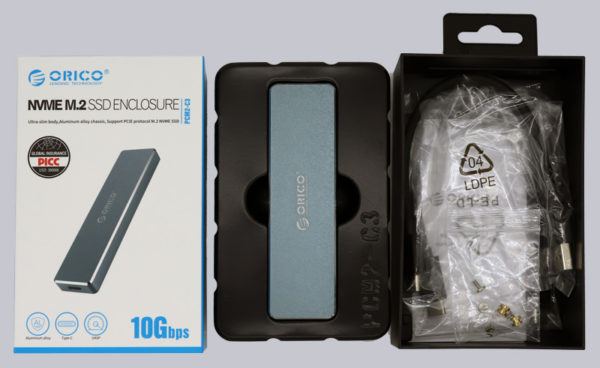 Orico PCM2-C3-GY USB 3.1 Gen2 technical specifications …