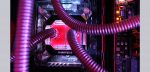 Layout, design and features …
Here you can see the Phanteks Glacier C350i with black trim. Alternatively, Phanteks also offers a version with chrome trim.
The acrylic lid is protected with a protective film.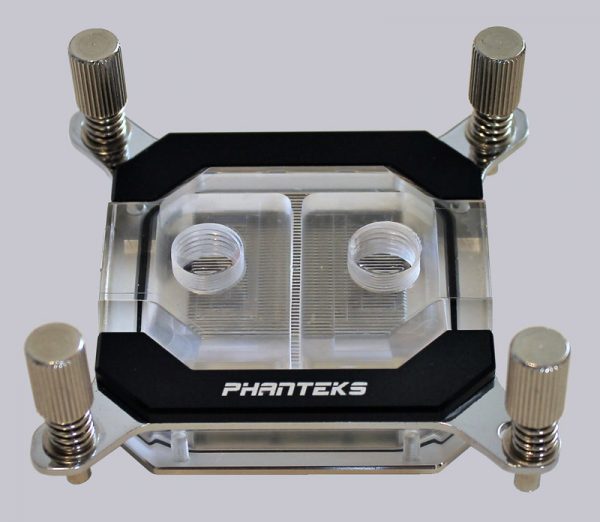 The trim panels are attached by magnets and are easy to remove. Underneath you can reach the screw connection of the cooler. Should a cleaning be necessary, the cooler can be opened easily.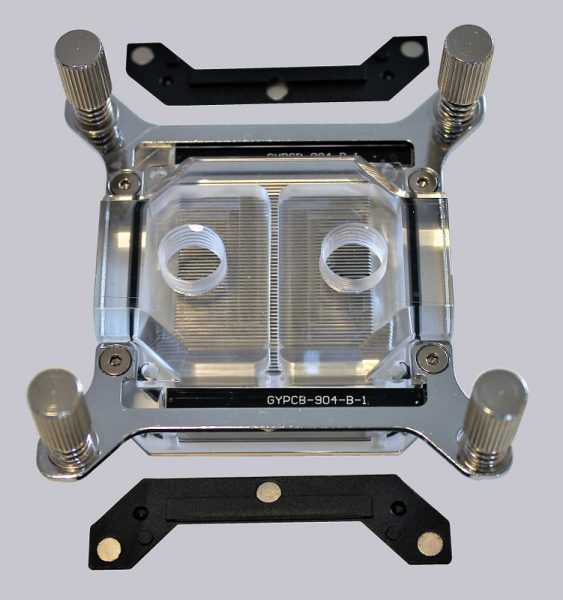 You can also see the two LED boards. They are placed in depressions and can be easily removed.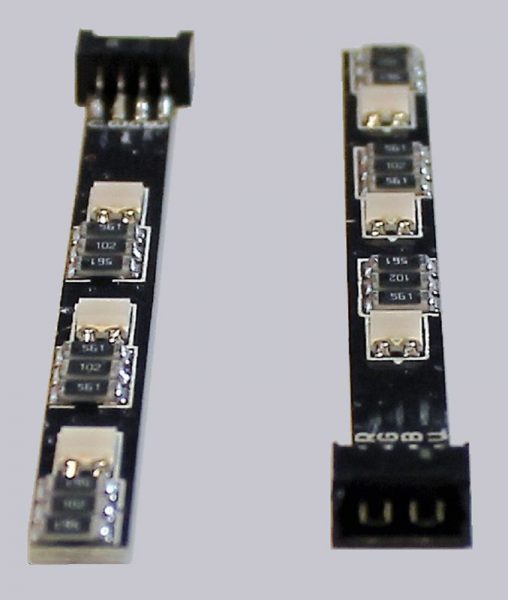 The two RGB ports are designed to the side, which is easy to see in the side view.


By swapping the trim panels you turn the Phanteks logo by 180°. So you can decide for yourself whether the LED connections should point to the left or right. Depending on how the future wiring has been planned.
Also, the bottom plate is safely protected with a protective film.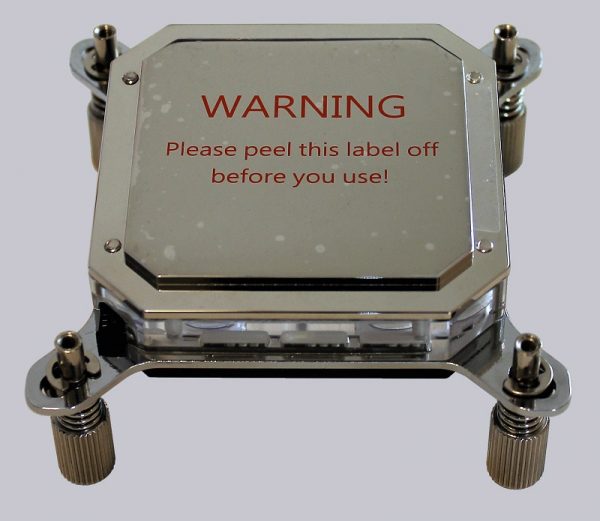 If you remove it, you marvel at the immaculately polished base plate.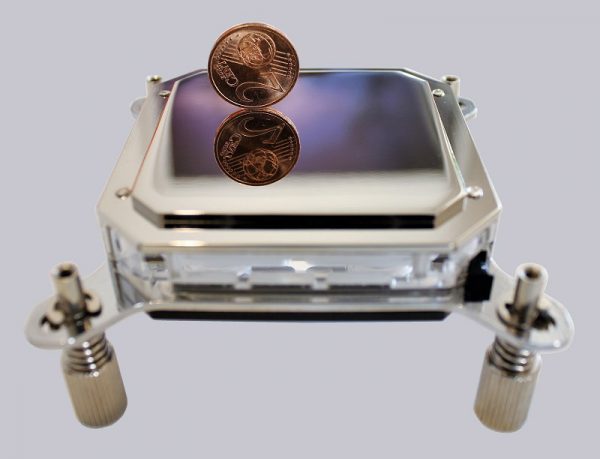 Phanteks Glacier C350i benchmark values and test results …