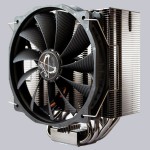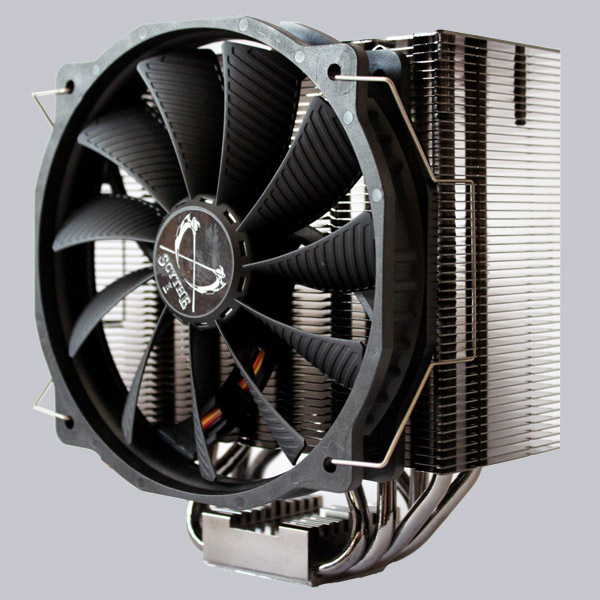 The color of the cooler is specified with graphite gray and really makes a good and quality impression.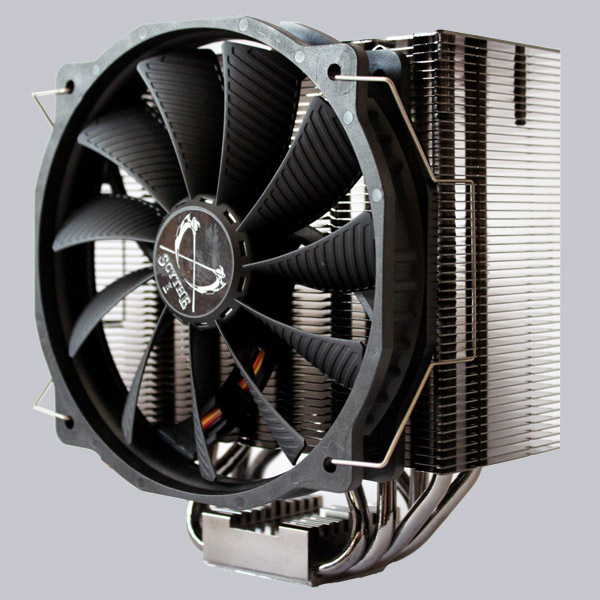 During assembly, however, you should wear gloves, because the shiny nickel-plated surface mercilessly shows every fingerprint. Particular attention should be paid also to the asymmetric arrangement of the cooling tower.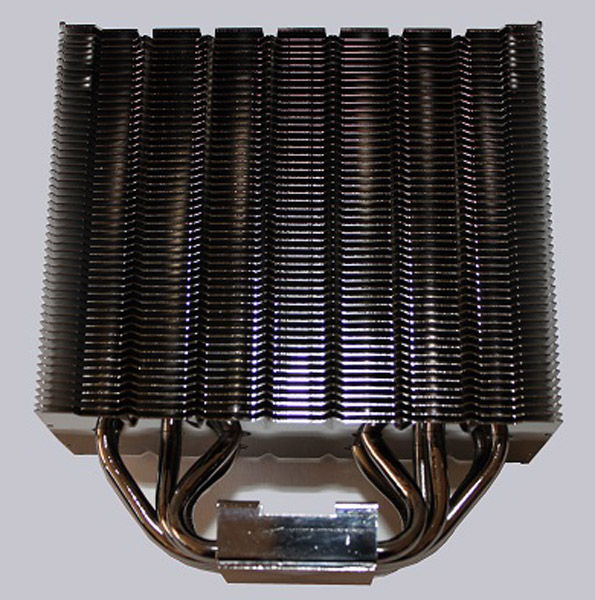 Around here with memory heatsinks or other mainboard components to avoid problems assemblies, you can rotate the cooler to gain more distance to other components.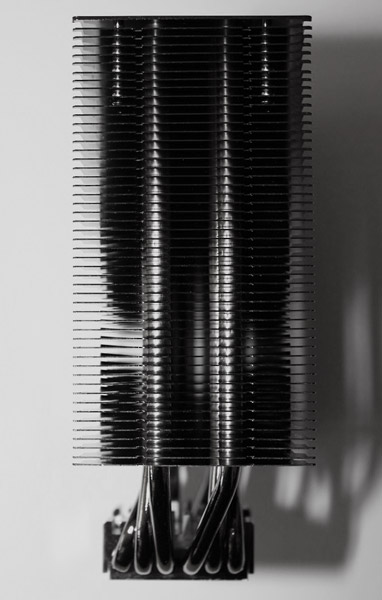 The cooler bottom is, like the rest of the cooler plated, and thus prevents, among other things, the unsightly tarnishing of the surface.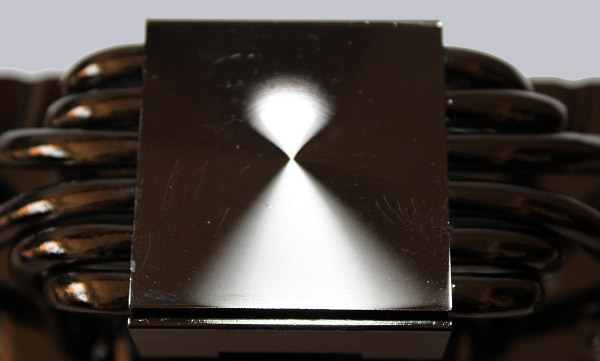 Here you can see very well the heat pipes, which transferring heat from the cooler base to the cooling fins.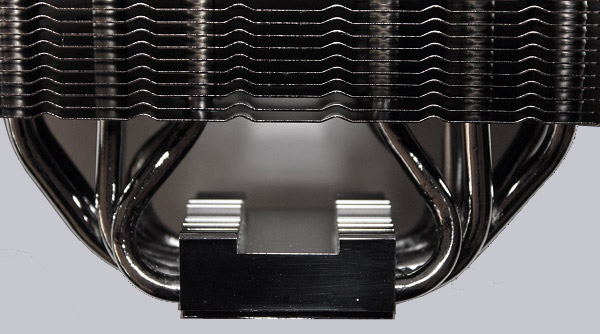 The Fan is, as mentioned in the technical data, an adapted model. The blades of the fan are provided with recesses which are to reduce the volume and promote air flow.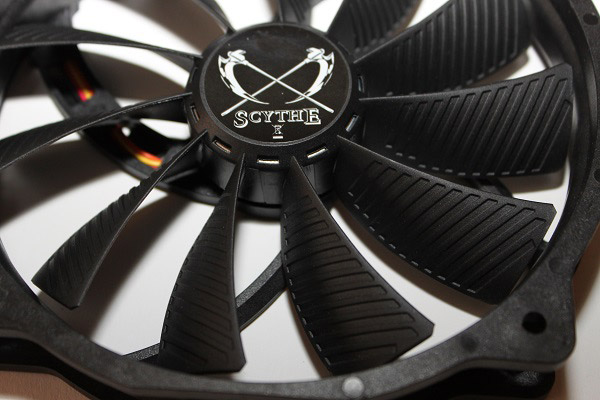 Scythe Ashura Shadow Cooler Installation …
Scythe Ashura Shadow CPU Air Cooler Review