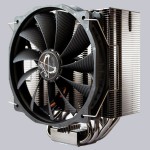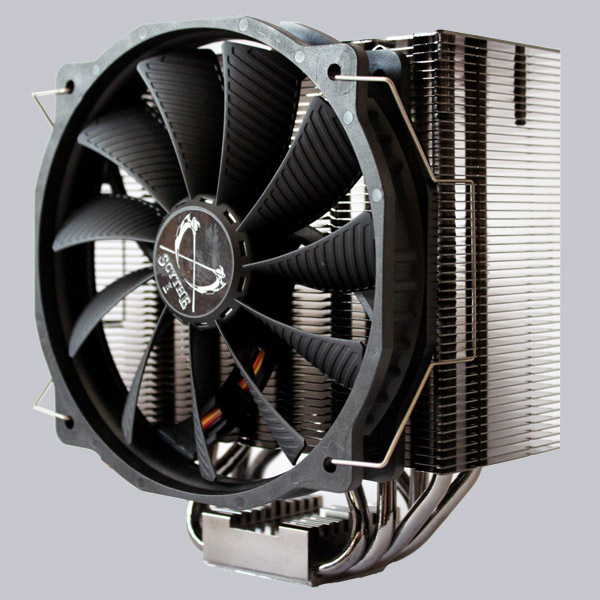 Installation is easy by hand. Thanks to the good explanation and imaging in the booklet you immediately know which bracket you have to take for its socket and which screw goes where.
The backplate is used in this design and also holds the nuts, and the screws are screwed into the front of the motherboard. This facilitates the assembly enormous.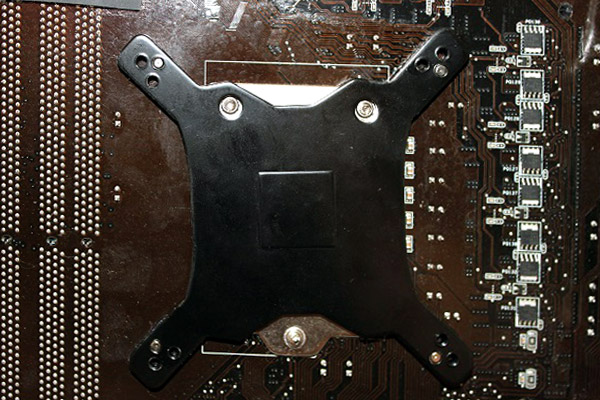 The bracket for the radiator, consisting two solid metal rails, sitting firmly on the board.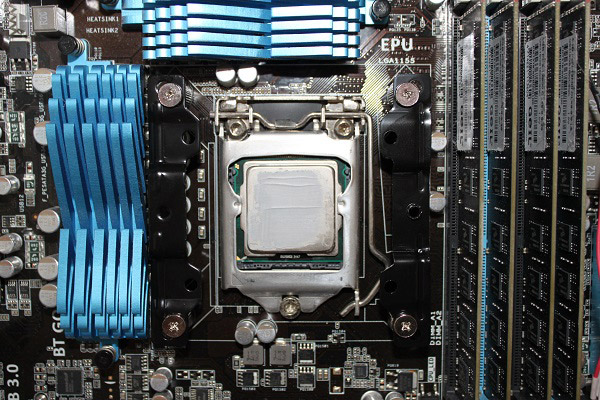 Then, with another two screws the cooler is easily mounted on the support rails. Finally, the fan is attached to the radiator which is easily possible with the clips, and then the system is already operational.
As seen in the picture, the cooler still has plenty of room for a second fan, e.g. an additional chassis fan, because of its compact design.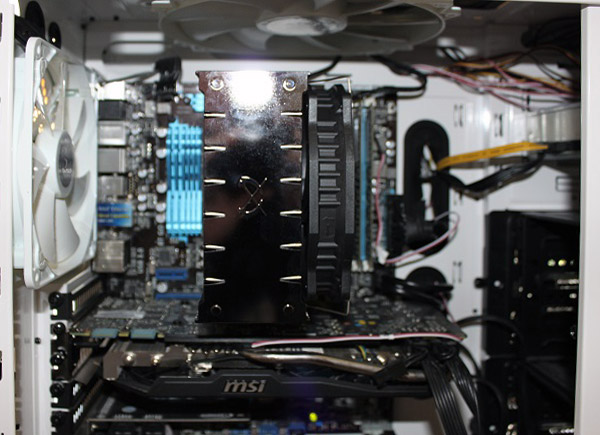 Scythe Ashura Shadow Setup and Results …
Scythe Ashura Shadow Cooler Review