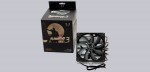 Layout, design and other features …
From the side you can see the basic layout which is typical for top blow cooler with a small baseplate and with some distance a big radiator connected by Heatpipes. The Scythe fan is attached with fan brackets, making it easy to remove. One interesting detail is that the 3 heatpipes have a second contact area to the heatsink in the lower part.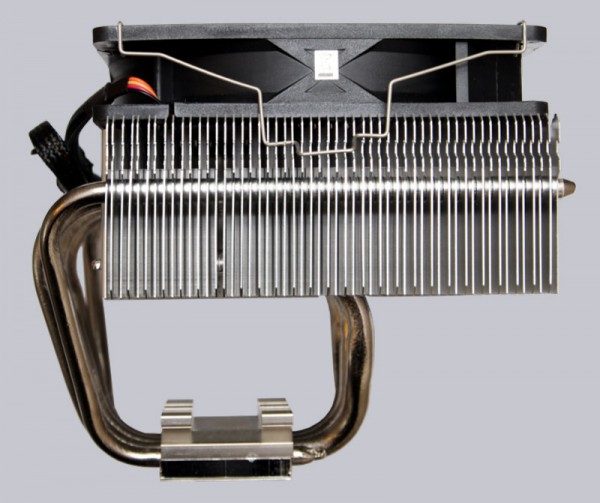 At the cover sheet you can clearly see the different diameter of the heatpipes.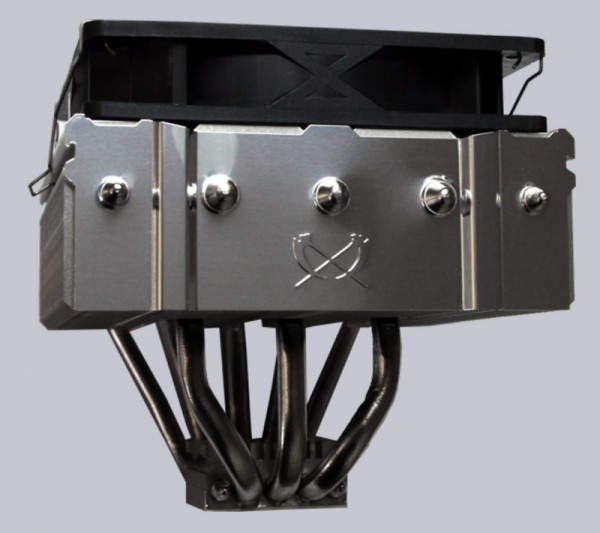 The fan is a 12cm PWM model from Scythes 'Glide Stream' series.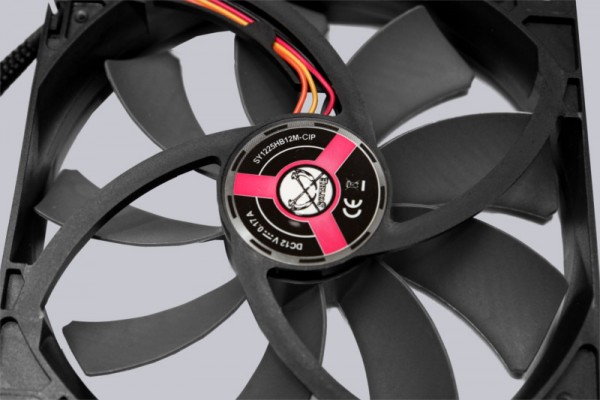 The base plate is made up of 2 elements. A nickel plates copper base which spreads the heat to the heat pipes and a aluminium element with fins above and notches on the side to take in the mounting system.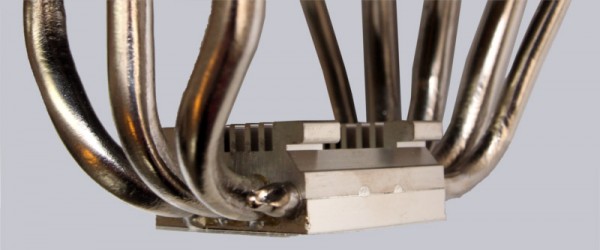 Because of the nickel plated surface it's always a pleasure to view to bottom of Scythe coolers. No one needs to polish this mirroring surface any further to get some fractions of a degree more cooling capacity.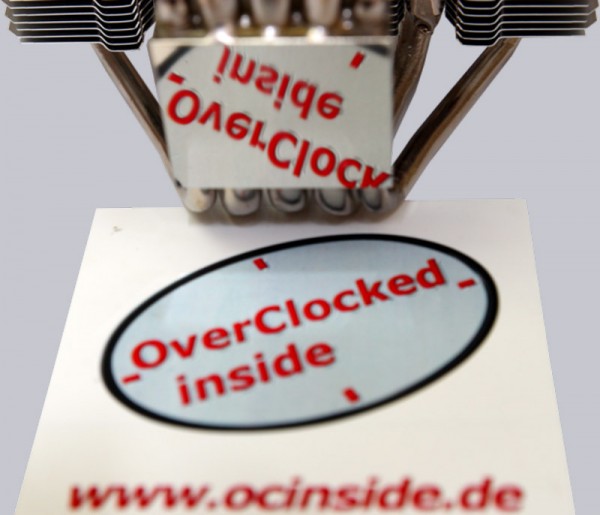 Scythe Kabuto 3 installation …