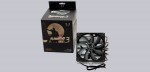 Installation …
As mentioned before, the Scythe Kabuto 3 does not come with a backplate, and is mounted in our case with Intels pushpin system.
This spares us of accessing the backside of the mainboard. But it comes with the downside that more than 720g hangs on just 4 small plastic pins. Therefore you should avoid excessive shaking during transport as long as the mainboard does not lie flat down.
It's a bit of a bother to attach the pushpin system to the baseplate, mostly because the screws are partly covered by the baseplate in the final position.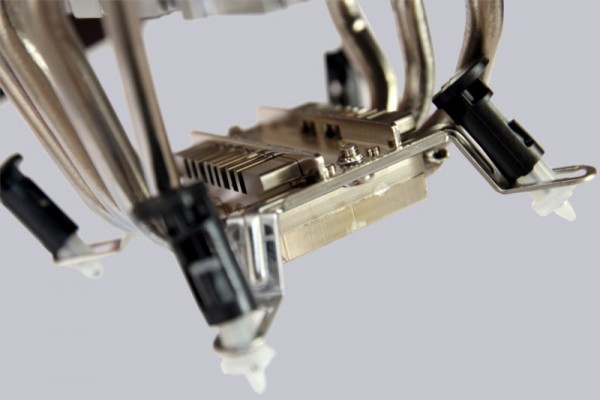 The Kabuto 3 can be mounted in two orientations. When using high RAM heatspreader you should mount the cooler with the heatpipes facing toward the RAM, because only one slot gets blocked this way.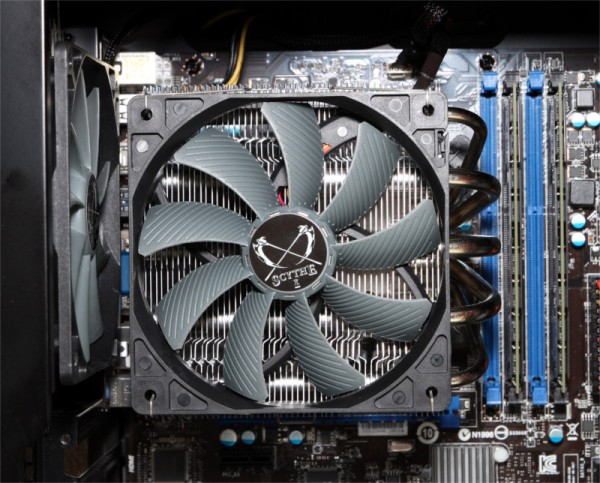 When turning it 180° the cooler towers over all RAM slots but makes it easy to access the other parts of the mainboard.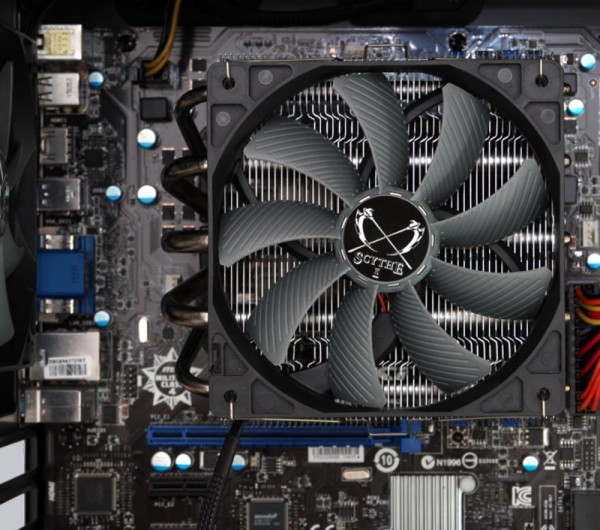 In our case there is very few space left towards the video card which makes it hard to access the PCIe lock mechanism. To remove the Scythe fan we now need to remove the video card first.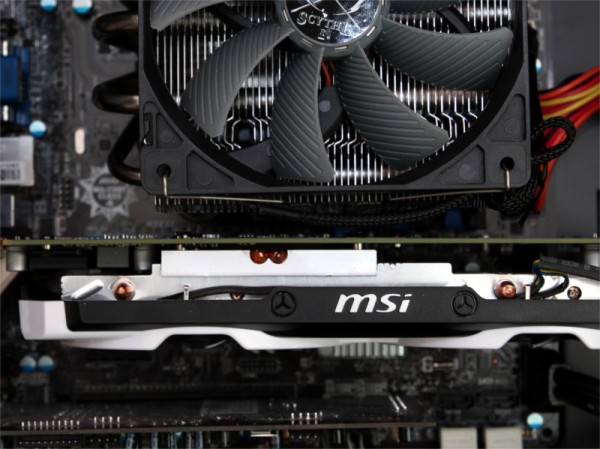 With a height of 15cm there are about 2cm left to the side panel of our Fractal Design R5 case.
Scythe Kabuto 3 setup and test results …