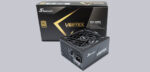 Result and general impression …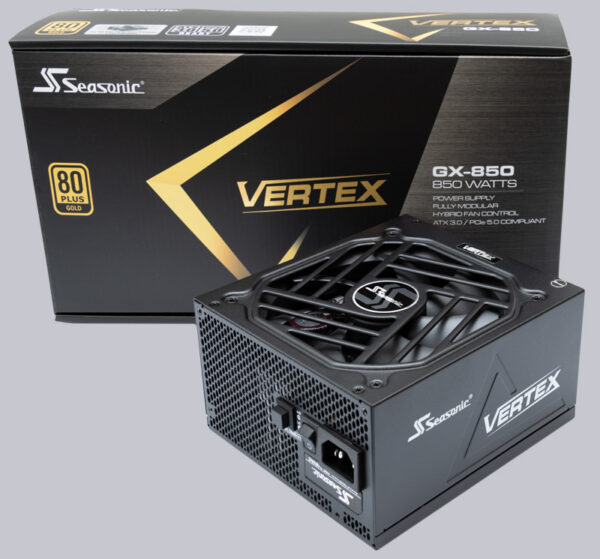 Seasonic has succeeded in creating a masterpiece with the Vertex series! The new, fully modular ATX PC power supplies provide gaming PCs and workstations reliably and efficiently with the necessary power and only stop at 1200 watts. On top of that, there are plenty of accessories in the form of long connection cables with connectors in large numbers, and the new PCIe 5.0 12VHPWR graphics card connector including sense lines is also included. Even a jumper for conveniently filling custom water cooling systems is included.
Even at 700W input power, our Seasonic Vertex GX-850 sample showed no weaknesses and delivered unimpressed extremely stable voltages to the PC components. The fan, which was already spinning at this performance, was not perceptible from the test PC and also did not cause any vibrations. One tiny criticism is the somewhat stiff connection cables, which are not particularly suitable for confined spaces.
With this excellent overall result, the Seasonic Vertex GX-850 receives our OCinside.de Purchase Tip Award 08/2023.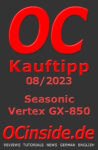 Discuss in our forum and share experiences about the Seasonic Vertex GX-850 …
Here you can order the Seasonic Vertex GX-850 at a reasonable price.
Read on in the hardware test area with several hardware reviews …