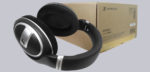 Layout, design and features …
First of all, here we see another picture of the Sennheiser HD 599 SE headphones.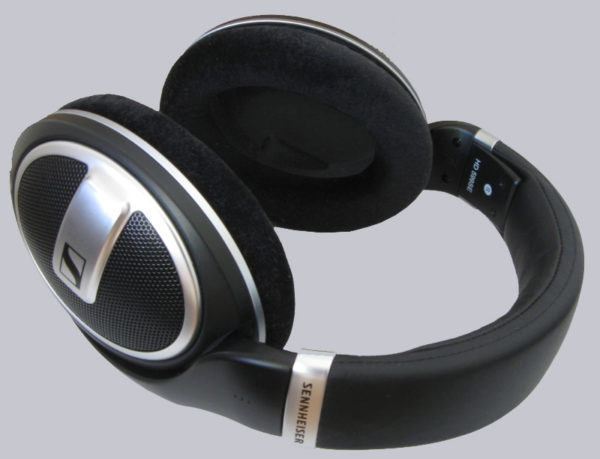 Despite the 6.35 mm connector, which tends to be found less on mobile devices and suggests the need for a separate amplifier, the HD 599 SE can certainly be connected to a smartphone or tablet via adapter. With an impedance of 50 ohms and 106 dB SPL, absolutely sufficient volumes are achieved. The model also sounds largely "finalized" with weak sources.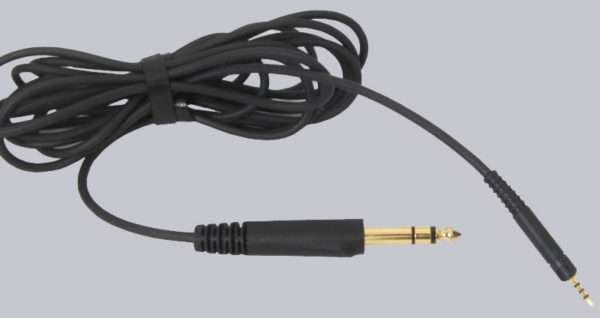 The headband can be adjusted gradually on both sides, with no high contact pressure overall. The open design can also be visualized on the sides, where the grille is surrounded by a silver surface and interrupted in the middle. The Sennheiser logo without lettering can be found on both ear cups.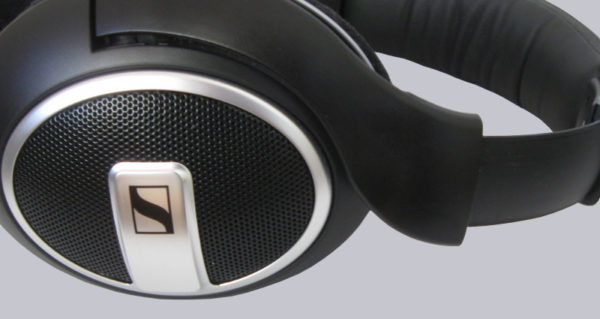 In terms of the materials used, this reveals an ensemble of hard plastic, metal grilles in front of the drivers and soft ear pads. The latter virtually keep the ears warm and are extremely "cozy", but they are also a dust and lint magnet, as it is easy to see from the picture.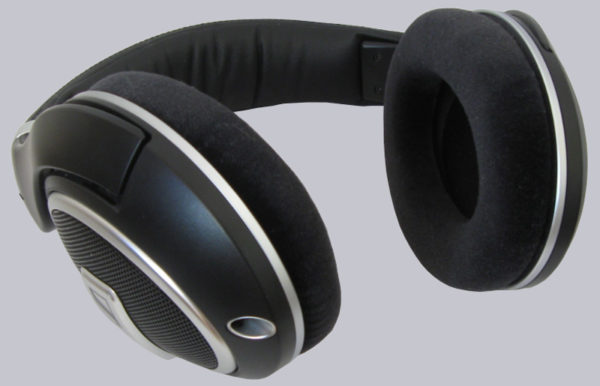 Sennheiser HD 599 SE Practical testing …