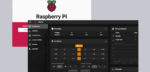 Install Mainsail OS on Raspberry Pi and set up Klipper on a 3D printer! With this new tutorial on OCinside.de, you can install Klipper with the Mainsail interface on a Raspberry Pi and the special firmware needed to run Klipper on the motherboard of an Anycubic Mega S 3D printer. If you need an introduction to 3D printing, you should first read our 3D Printer Beginner guide.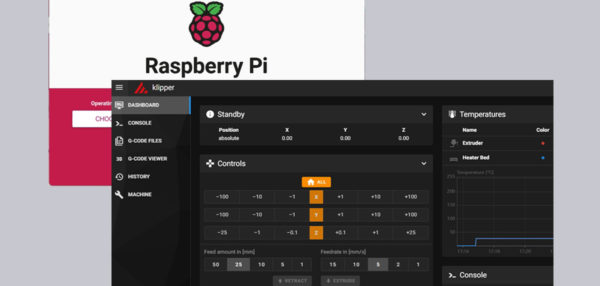 Thanks for the support …
Thanks for the support to Daniel.
Here you can order the Anycubic i3 Mega S und Raspberry Pi at a reasonable price.
Introduction to the 3D Printer Klipper Setup …
We would like to mention in advance that the LCD of the Mega S will not work afterwards. You can also no longer start print programs directly on the printer via the SD card. The operation is done with Klipper exclusively via a web interface. You have to copy the print programs from a PC/MAC or NAS/Server to the Raspberry, where Klipper is running. Or you can plug a USB stick to the Klipper Raspberry, which is quite inconvenient. If you don't want to do that, you should not install Klipper on the Mega S. But you can test Klipper and if you don't like it, install the previous Marlin firmware again. In this case you should have an executable firmware for your Mega S ready.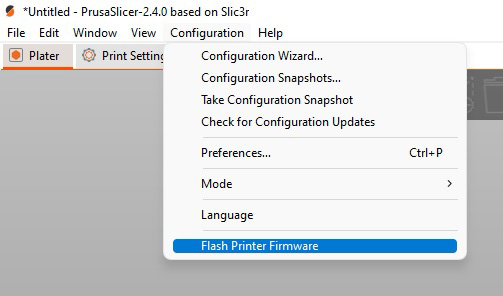 Why Klipper and what is Klipper?
Klipper is an extremely powerful system and customizable in almost every detail. Whether you want to use a BL touch sensor for Z-homing, or use it to compensate for print bed unevenness, or go sensorless (i.e. no limit switches/endstops) for homing with TMC2209 stepper drivers, it's all customizable. Camera support is also on board and it is even possible that you use multiple mainboards to control the axes at the same time. It is also possible to use different stepper drivers at the same time. All adjustments or changes can be done without having to compile a new firmware. It is only necessary to restart the system briefly to activate the changes. Bed Mesh data can also be saved or edited. Unlike Marlin, the bed mesh data remains when changes are made to the system.
In addition, Mainsail provides an extremely clear user interface that is easy to use from both a desktop PC and a mobile device.
If you want to try out this system on your Anycubic Mega S, but don't dare to install it, you can read below step by step how to set up Klipper with the Mainsail interface on the Anycubic Mega S and a Raspberry Pi.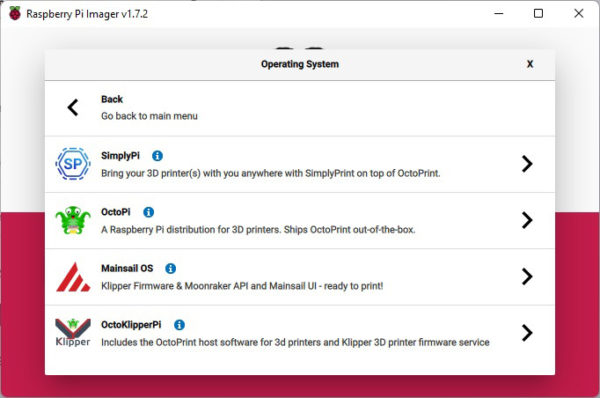 Detailed information about Klipper's features and release notes are listed on the Klipper page.
A note at the beginning of this modification guide: All modifications can void the warranty, we assume no warranty, all modifications at your own risk!
This is what we need for the Klipper setup …