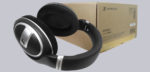 Today, we test the Sennheiser HD 599 Special Edition open headphones on OCinside.de, which is advertised by the manufacturer with an outstanding wearing comfort and large earcups. We will show on the following pages whether the SE has these as well as good sound performance.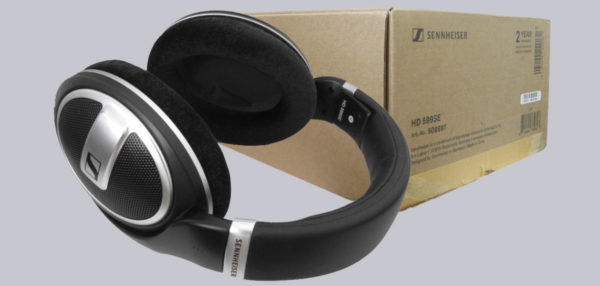 Thanks for the support …
Thanks for the support to MartinK.
At the review date the Sennheiser HD 599 SE is priced at around 130 Euro (08/2022).
Here you can order the Sennheiser HD 599 SE.
Introduction …
Although a "standard version" of the product already exists with the brown and ivory HD 599, Sennheiser has decided to release a silver and black model and christened it the "Special Edition". In the context of various Amazon promotions, the tested product already often fell below the 100 Euro mark and thus went over the counter a bit cheaper than the original despite an identical price recommendation of 199 Euro. Since Sennheiser mainly makes its name with higher-end headphones, the differences between them and the affordable solutions are an interesting topic of discussion. In this context, we compare the review sample with an HD 600 and HD 800S in terms of sound signature.
The delivery of the Sennheiser HD 599 SE …
The HD 599 SE comes in an absolutely inconspicuous brown cardboard box, which only suggests a brand product inside when you take a closer look at the printed text. The manufacturer aggressively advertises a 2-year warranty on the packaging and also adds China as the country of manufacture.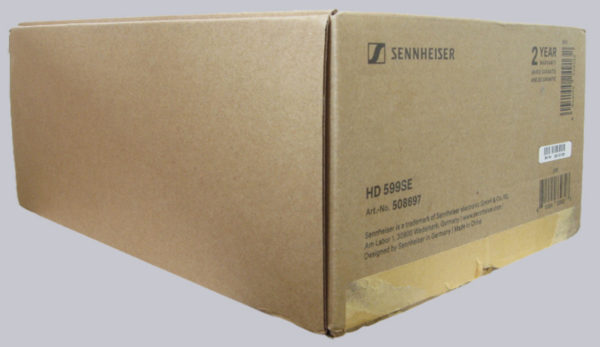 This is included in the delivery package …
The headphones themselves are wrapped in a protective plastic foil. The box also contains the connection cable, which is natively equipped with a 6.35 mm jack plug. In addition, there is an adapter for the smaller jack type and a compact user manual. A separate travel bag is not included in the scope of delivery.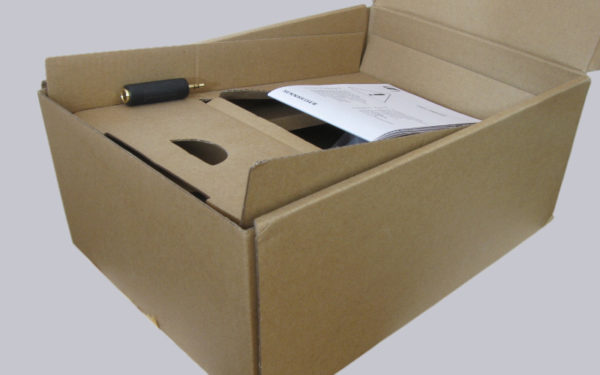 The included cable measures a respectable 3 meters and leads to a single jack on the left side of the headphones. Accordingly, any handling problems that normally arise from a Y-cable, such as when the strands get awkwardly tangled behind the split, are eliminated. Due to the high flexibility of the cable, it can be "tamed" very easily with a cable tie and placed compactly as a bundle next to the output of the audio source if a full 3 meters is not required.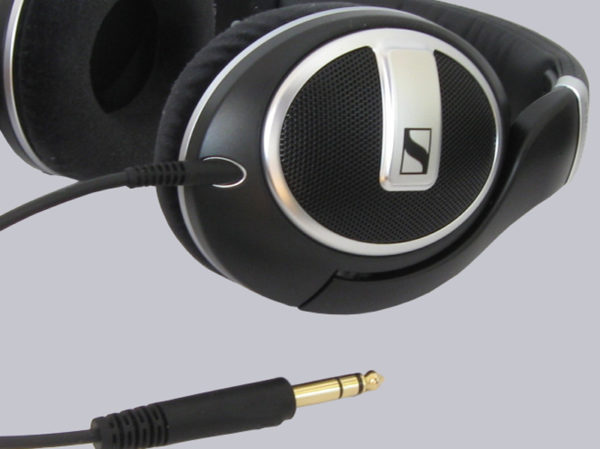 Sennheiser HD 599 SE technical specifications …