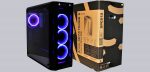 Construction, design and features from the exterior…
The SilentiumPC AR7X TG RGB does not only come with a trendy full-surface glass side window, but also a …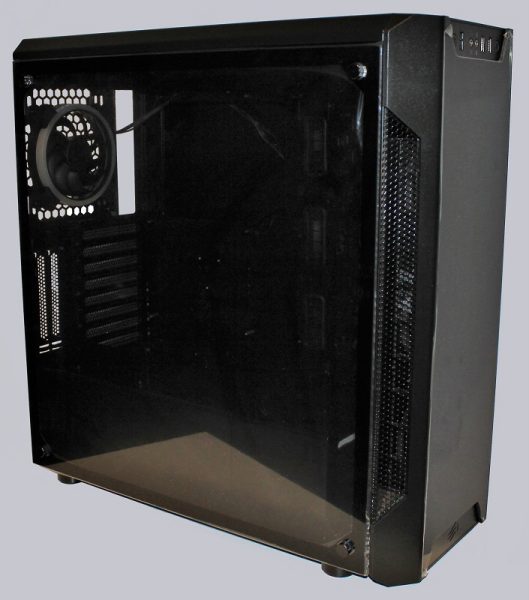 … the front is fully covered with glass. Through the window you can see the 3 pre-installed 120mm RGB fans.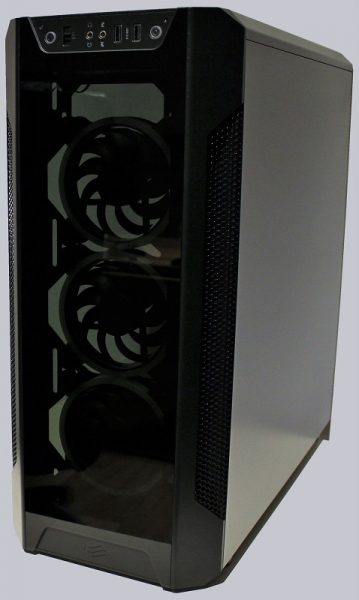 The back does not show any surprises after the previous inspection.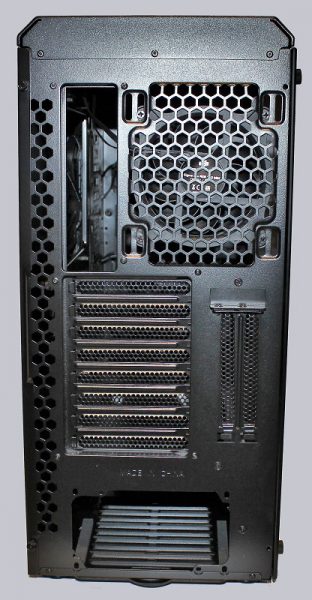 The front panel offers a white illuminated RGB control button and power button, a three stage fan control, 2x USB 3.0 and audio output as well as microphone input.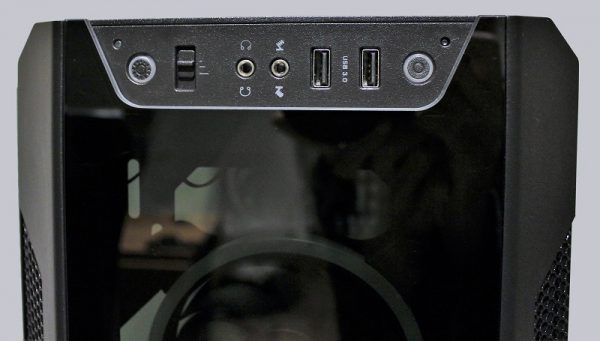 If required, the front panel can also be mounted at the bottom, e.g. if the PC is to stand on the desk.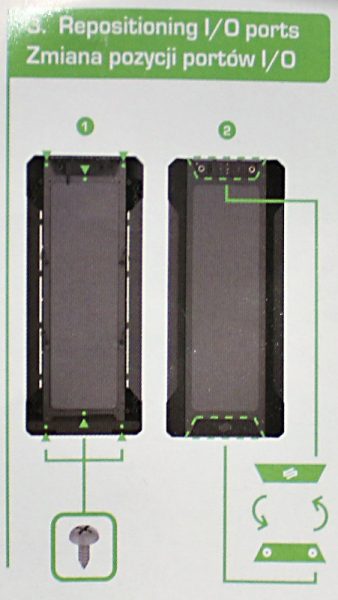 The three 120mm fans attract air from the side. Here SilentiumPC has used mesh for dust filtration.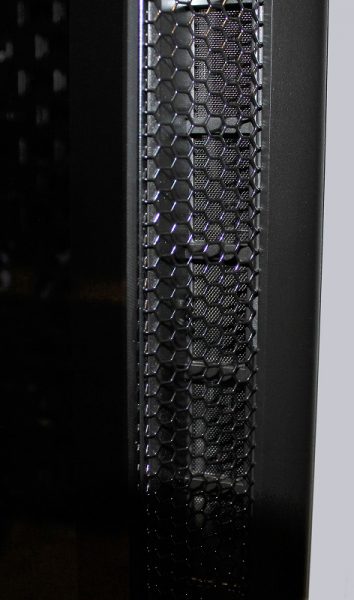 There is also a mesh dust filter on the top side.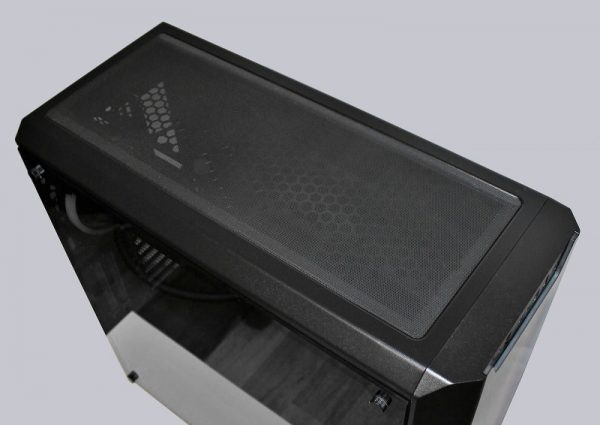 This is held magnetically at its position.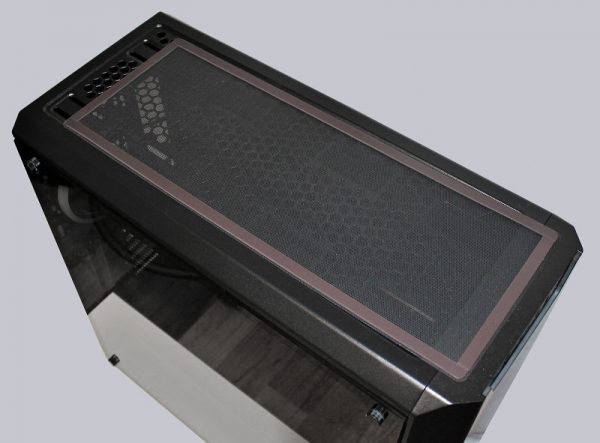 Below we find the mounting places for up to 3 120/140mm fans.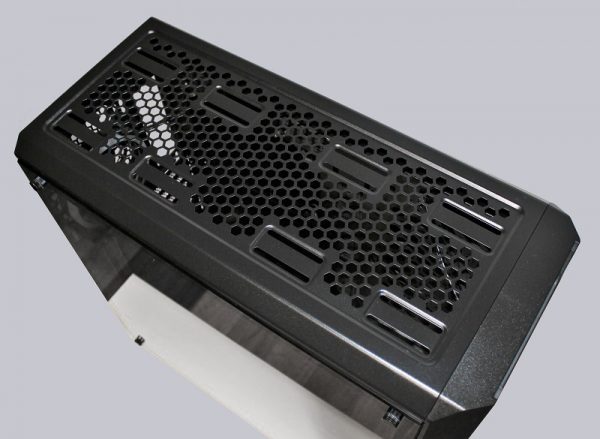 Although 140mm fans can be installed both in the front and at the top, according to SilentiumPC a maximum of one 360mm radiator should fit in each case.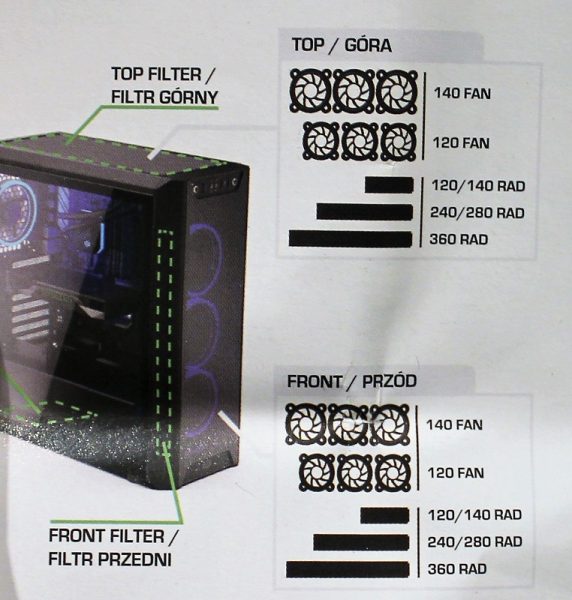 Now we come to the inner construction of the SilentiumPC Armis AR7X TG RGB case.
SilentiumPC Armis AR7X TG RGB Construction, design and features from inside …