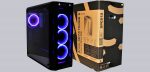 Construction, design and features from inside …
The area for the mainboard and the HDDs/SSDs is clearly arranged and balanced.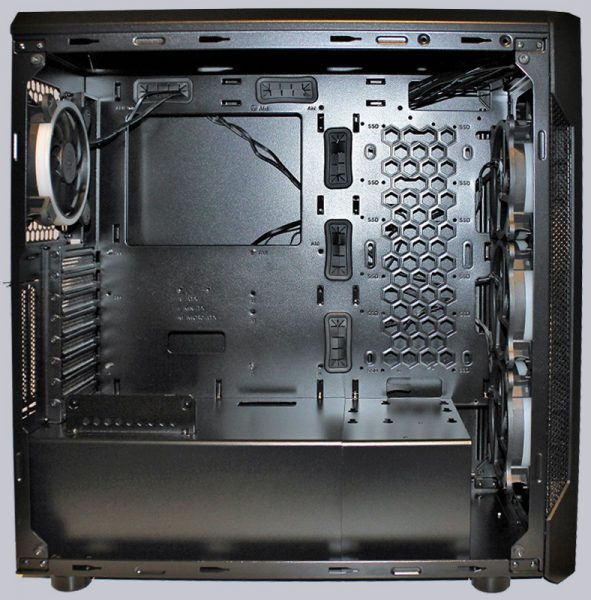 For a 360mm radiator there would be enough space in front of the 3x120mm fans, but this could be a maximum 30mm thick model.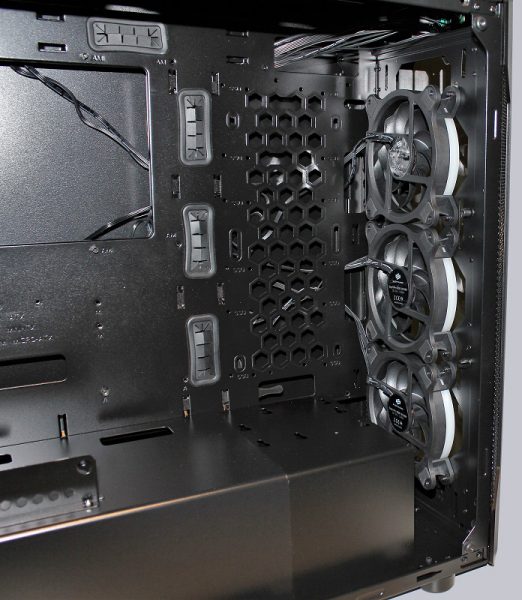 The SSDs are mounted on the side so that they can also be set in scene. In addition, a further 2.5″ or 3.5″ drive can be mounted on the power supply cover, …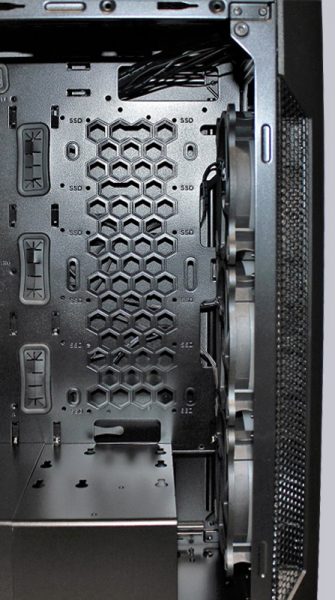 … so that up to 4 drives can be accommodated in the visible interior.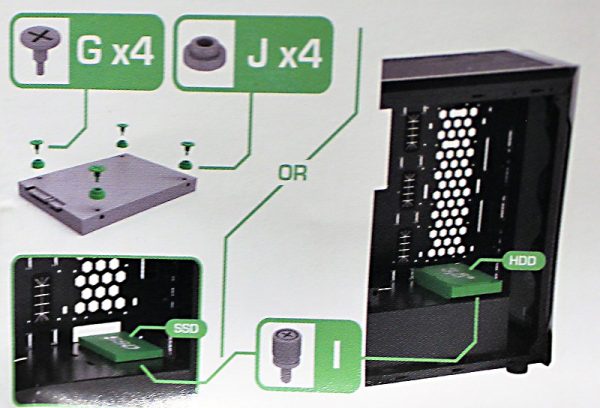 A 120mm RGB fan is also pre-assembled at the rear.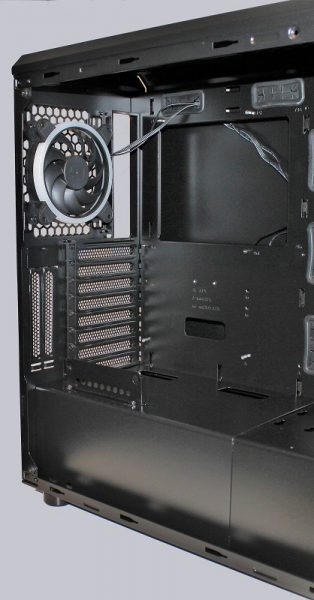 All four pre-assembled SilentiumPC fans have rubber elements on both sides for decoupling and a chic surrounding milky ring for RGB lighting.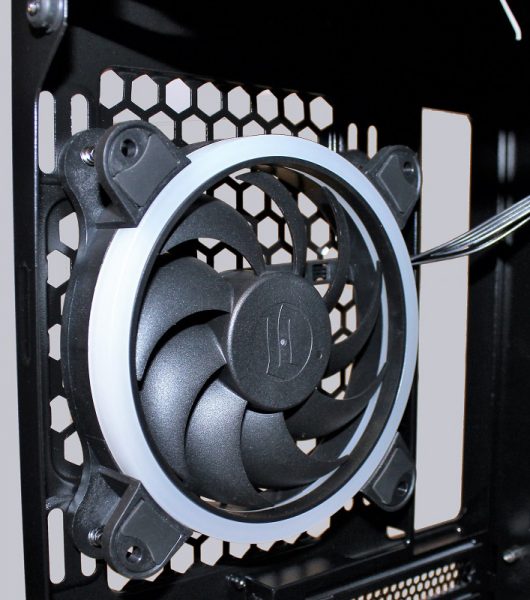 Everything is prepared for vertical mounting of the graphics card. SilentiumPC offers a kit with PCIe riser separately.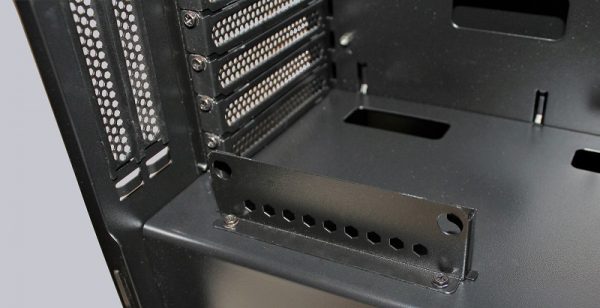 The cable management page sprays its own spider web charm when opened for the first time 😉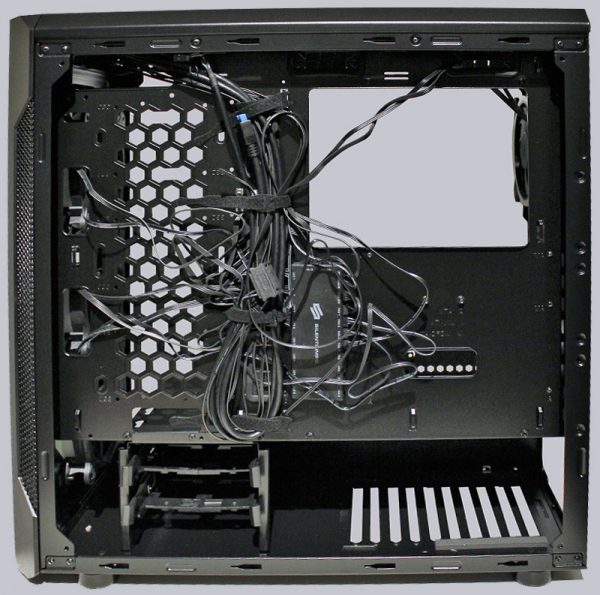 Buffer elements are provided for the power supply unit.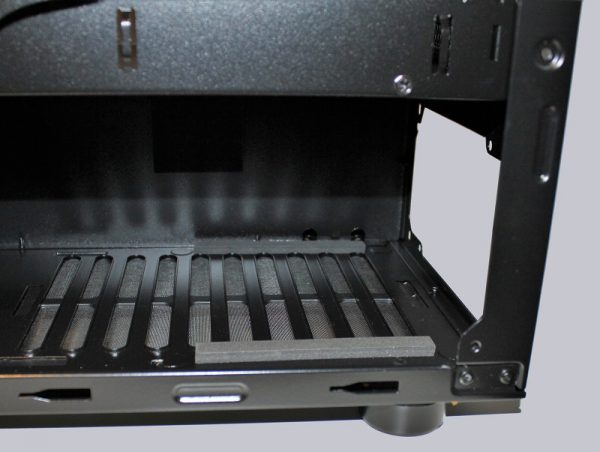 It is simply inserted laterally and screwed tight.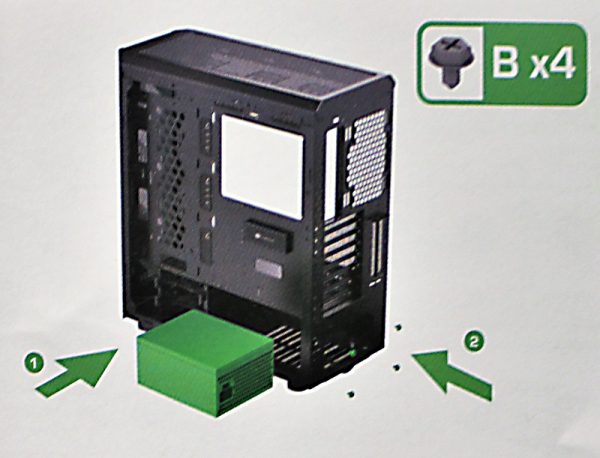 A mesh dust filter is also attached to the underside of the power supply unit.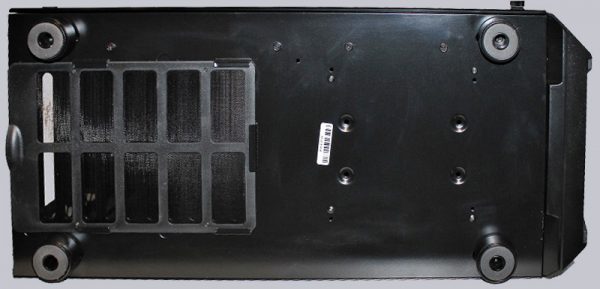 All three filters can be easily removed for cleaning so that dust can be removed at regular intervals.


Behind the power supply there are two drive bays for 2.5″ or 3.5″ drives.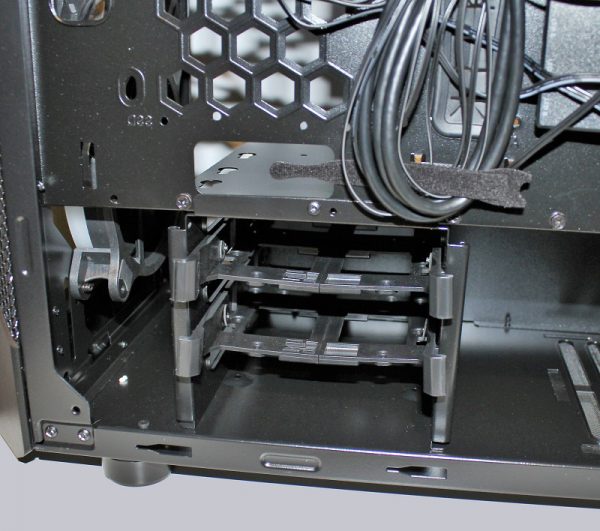 The built-in slides have a clip mechanism and for 3.5″ drives even decoupling elements.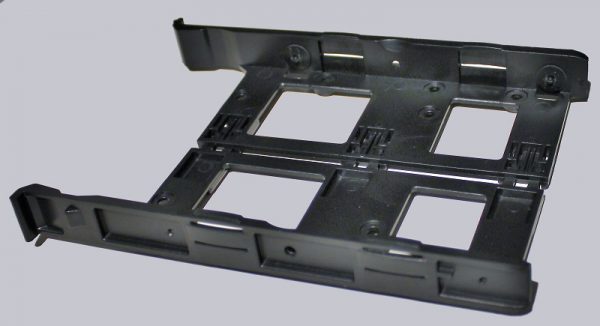 Last but not least we come to the main reason for the cable clutter, and that is the RGB controller. Here up to eight 3-pin fans can be connected and controlled via the front panel. However, the RGB connections are not standardized, so that you should use additional SilentiumPC fans without any hobby effort. But this is advisable anyway if you want to keep a uniform look.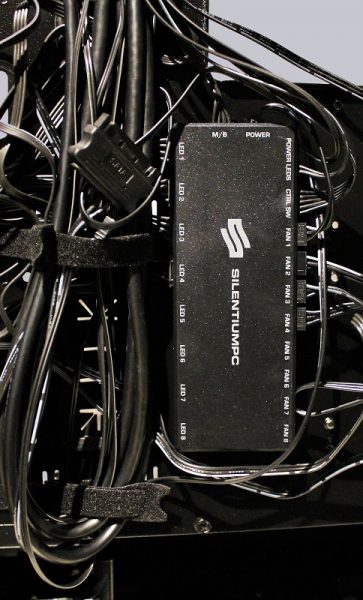 SilentiumPC Armis AR7X TG RGB Practical testing …