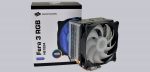 Conclusion and overall impression …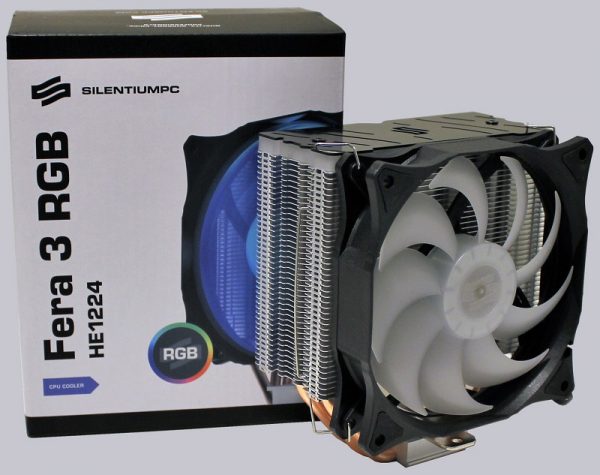 SilentiumPC Fera 3 RGB knows how to please. Cooling performance and volume rank in the same league of construction-like coolers, such as the Cooler Master MA410P or the Cryorig H7 – solid performance!
We also like the ease of installation and the good delivery, which even includes the retrofitting of a second fan.
The concept convinced us with the separate control of the lid and the fan, which gives the Fera 3 RGB its very own charm. We definitively like it.
There are no critical points of criticism. Although much is kept rather simple (for example, the RGB controller), but this is clearly due to the low price. All in all a real insider tip for a small budget.
At the low price, the SilentiumPC Fera 3 RGB receives our OCinside.de Price Tip Award 12/2018.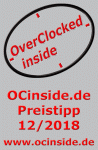 Tip: In the interactive Fit for Fan guide you can virtually fit coolers onto different motherboards and listen to many – the SilentiumPC Fera 3 RGB will be included in the next update.
For a comparison with other coolers, take a look at our CPU cooler chart 2018 on the Intel Core i5 PC and the CPU cooler chart 2018, tested on an AMD AM4 PC system. Here is also the CPU cooler chart 2016 on the Intel Core i5 PC and the CPU-cooler comparison 2016, tested on an Intel Core i7 PC. And here is the previous CPU cooler chart with CPU cooler before 2016. A direct comparison to our previously tested coolers is however not possible here, since the test system has changed fundamentally in the meantime.
Discuss in our forum and share experiences about the SilentiumPC Fera 3 RGB …
Here you can buy the SilentiumPC Fera 3 RGB.
Read on in the hardware test area with several hardware reviews …