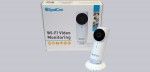 Layout, Design and Features …
The SpotCam HD makes a good impression and is clean finished. On the front you can see the wide angle camera with IR LEDs, status LEDs, and microphone.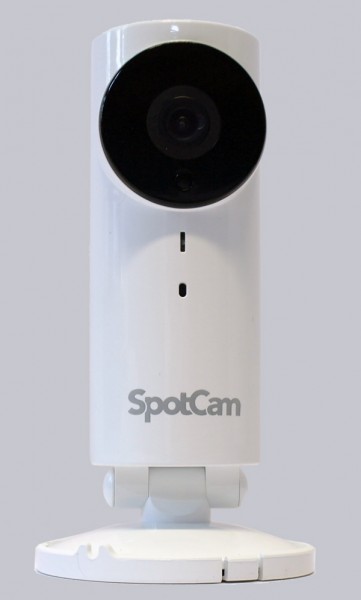 This is the back of the SpotCam HD.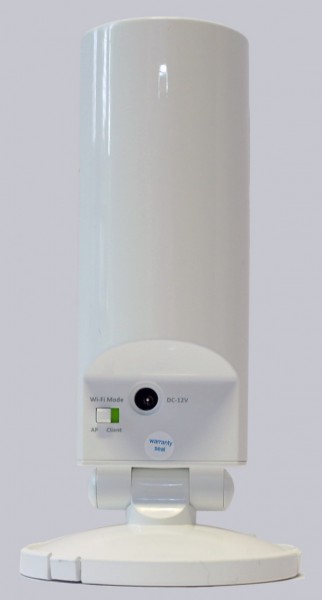 There is a switch for the installation as an Access Point (AP) and as a client and the socket for the 12V power supply.

A small speaker for the audio output is located on the top of the camera body. You can not just transmit a sound, but also output a sound over the camera.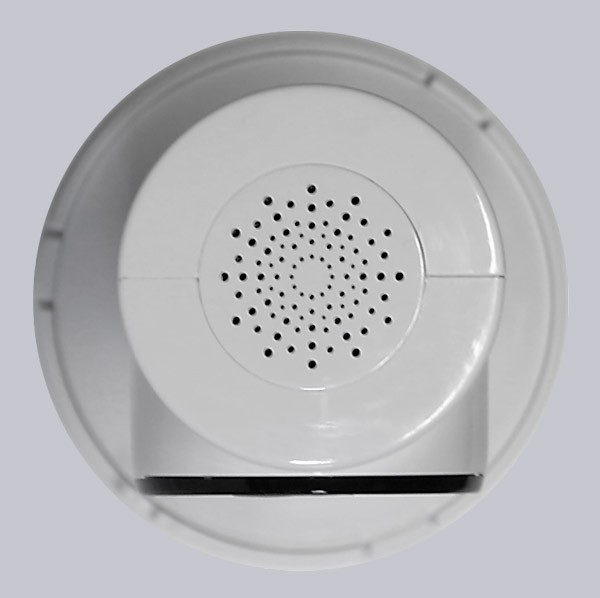 This is the bottom of the HD SpotCam with attached wall mount bracket.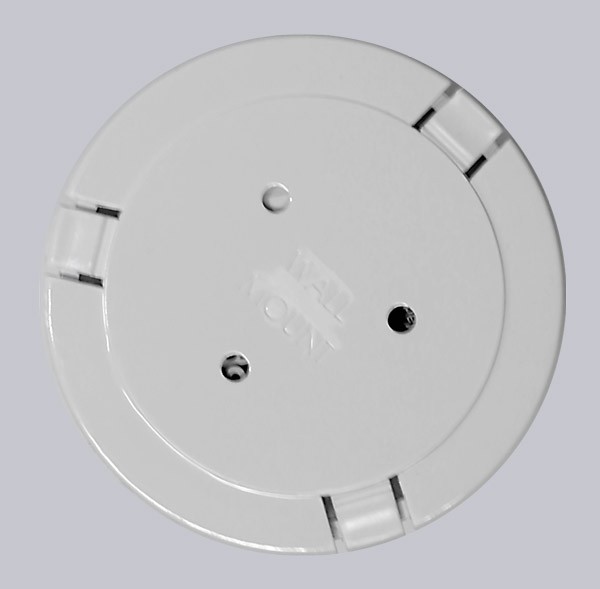 The camera detaches easily from the wall mount – our opinion somewhat too easily.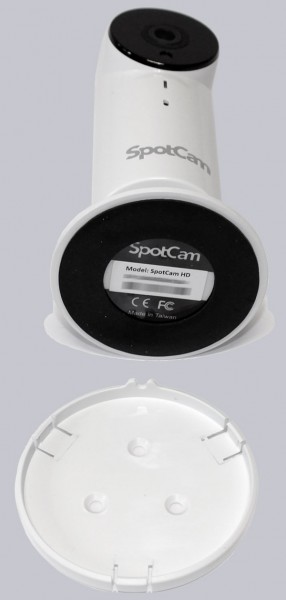 The SpotCam HD can be tilted for optimal alignment.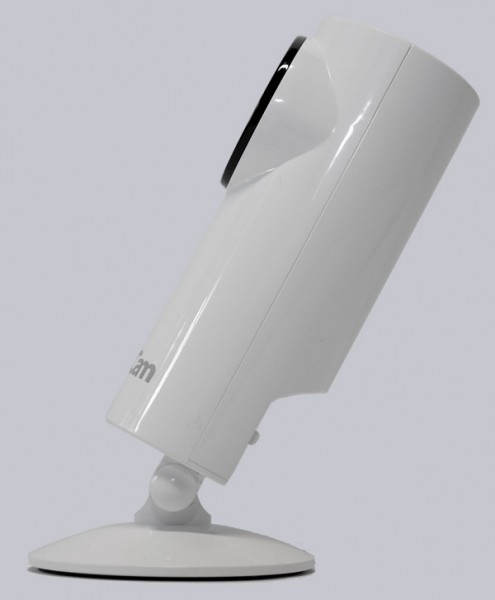 Overall, the SpotCam HD is properly processed and can be fitted well, but still not looks like a professional camera, as you can see in the picture left compared to a MOBOTIX camera.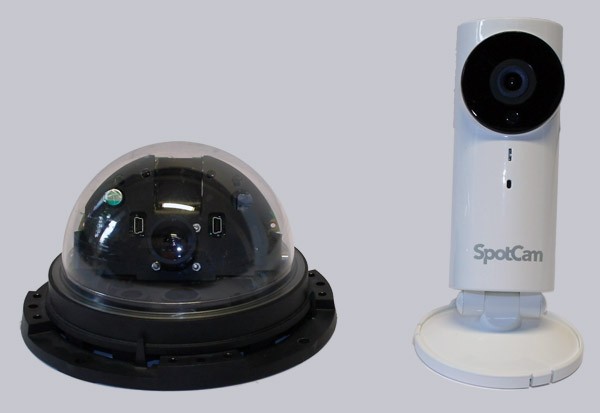 SpotCam HD Installation …