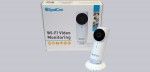 Operation …
The SpotCam portal offers above all many options, a continuous recording option, where 1 day in the cloud is free and a fee for more than 1 day is required. The time lapse is an especially interesting video mode, offering you the last 24 hours video recording in fast motion.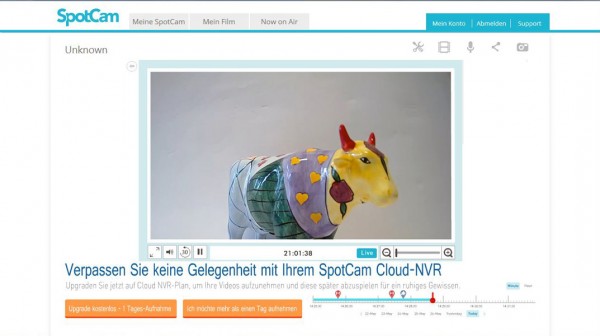 Zoom and volume settings, as well as a pause button are also contained in the basic view.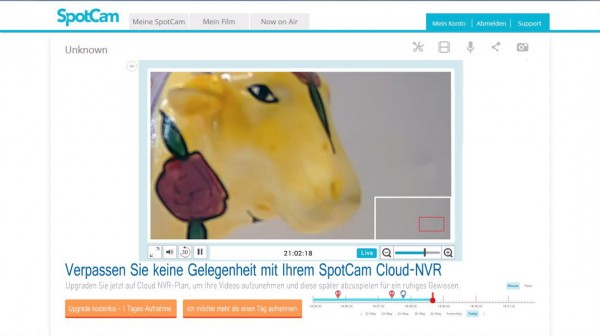 Of course there also lots of settings such as e.g. Disabling the LED display, 180° rotation for overhead installation, SD mode for low bandwidth …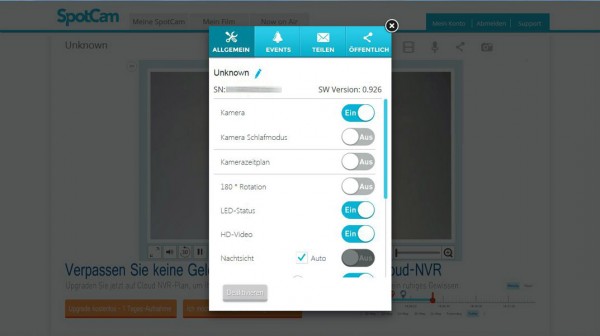 … Night vision switching and audio recording.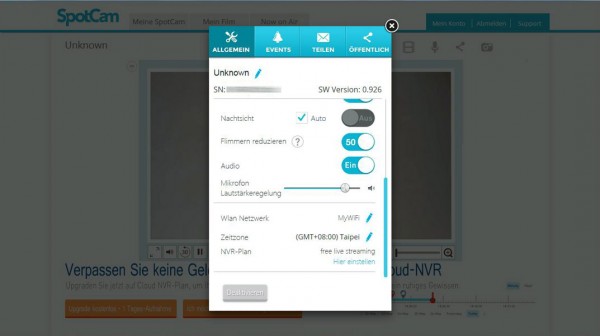 And alarm functions with automatic mail by motion or noise.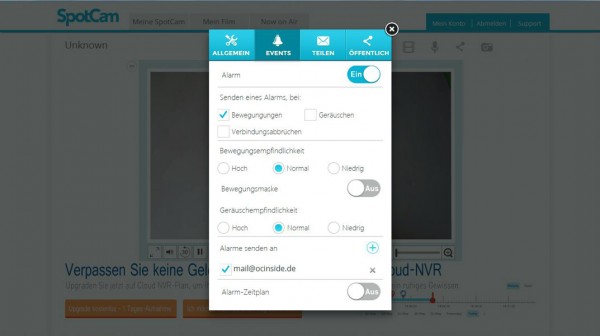 By the way, a motion mask is included, like on professional cameras.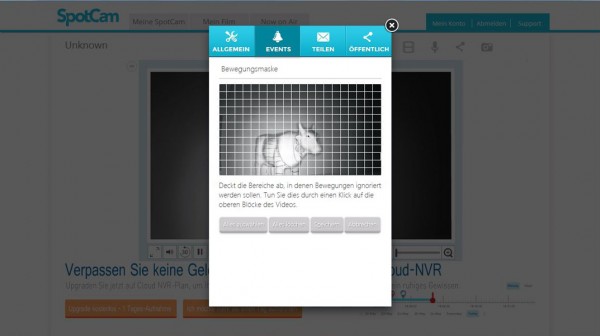 And a desired time schedule is available.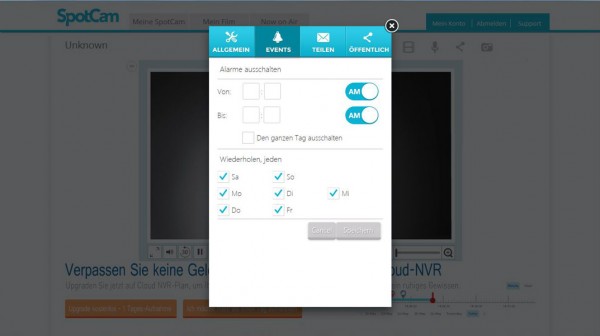 Up to the public release of the video stream of the SpotCam HD …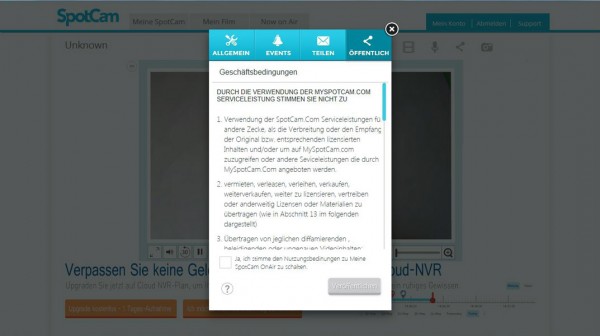 … , creating and editing a movie, snapshot function and transfer of speech to the camera is possible.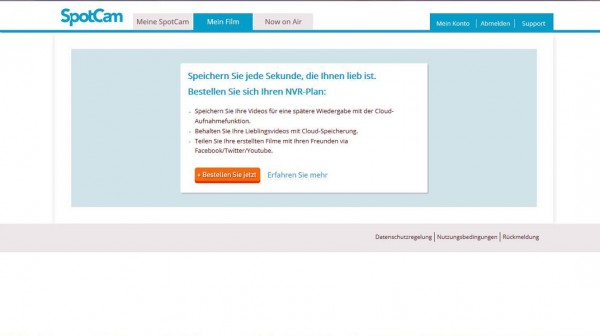 However the snapshot does not work properly in the test and showed only the first recorded image despite updating the Web page (even after refresh) and responds very slowly. But the download contains the updated image. The downloaded picture has a SpotCam watermark. Also the file name unfortunately changes not as time, but only consists of the serial number of the SpotCam HD.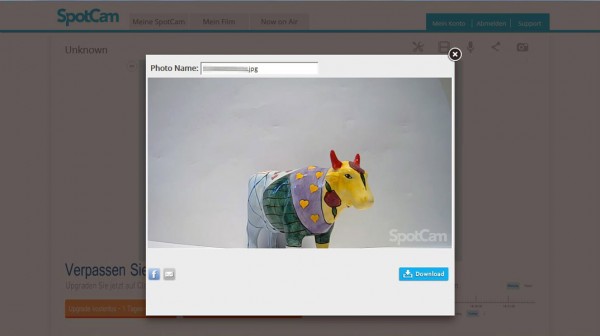 If you click on a function not established, you will receive an error message.


These functions can be ordered then partly free and partly for a monthly fee.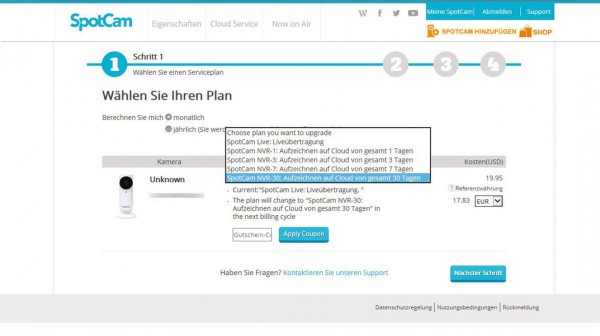 BTW. this is a picture in the night vision mode.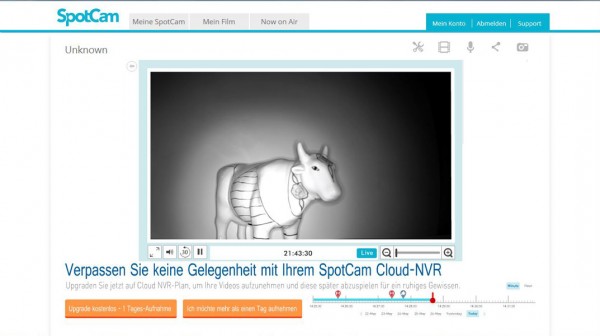 The image quality was quite positive, but despite faster connection to the Web, there was a delay from 3-7 seconds in our test when viewing the SpotCam HD cam video stream. We also miss a possibility to set the sharpness, brightness, volume of the webcam speaker and more, what we would expect from a surveillance camera.
The power consumption of the SpotCam HD in our test was depending on the operating mode in the overall average 5.4 Watts and this is positive for a WiFi camera.
SpotCam HD Result and general impression …