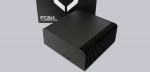 Layout, Design and Features – exterior …
Let's start with a picture of the Streacom FC8 Alpha case front, which is hard to beat on simplicity. The only shortcoming of the surface is that you can see almost every fingerprint. Just the power button with LED, two USB 3.0 ports and a small window for an optional IR receiver (E.g. USB Ultra IR v2.0 Kit) are decorating the matte-black aluminum front. The "optical drive" variant is even a slot for the slot-in drive, for example which you can order here
.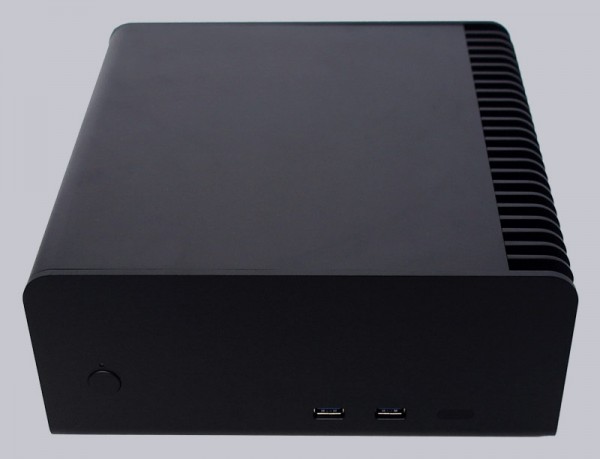 Here you can see one of the most important areas of the fanless PC case, because the Streacom FC8 Alpha Mini ITX case dissipates heat throughout the fins and take the heat from the CPU with 65W TDP or maximum 95W TDP reliably out of the housing.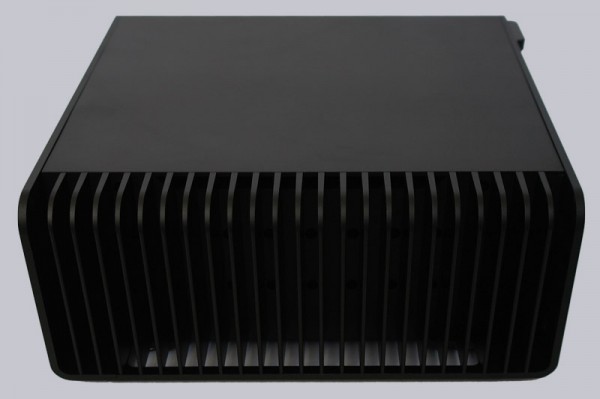 The left side of the case is completely closed and has no ventilation. The cooling system of the cooling fins must be sufficient and the graphics card may not produce too much heat.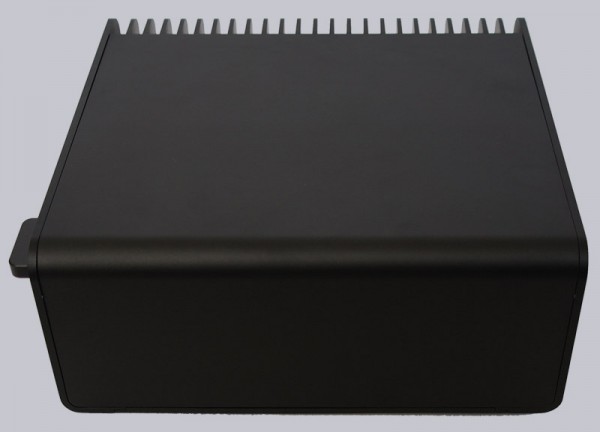 On the back of the chassis you can see at the top of some ventilation holes, including I/O panel cut-out and right the bracket of the expansion card. Far left above is later screwed the power connector and even the Kensington lock – which you can connect to the heavy metal ball as theft protection on a possible LAN party, as it was suggested in our forum 😉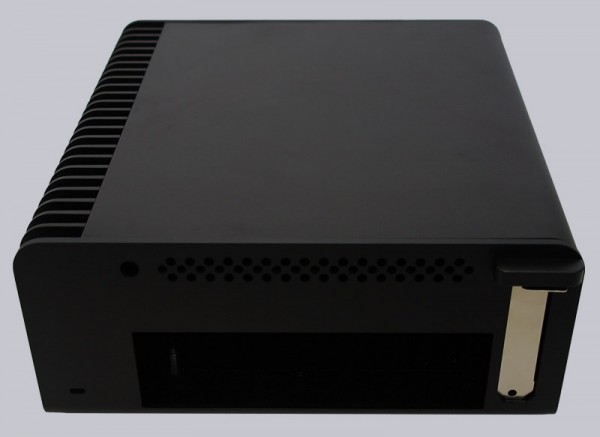 The top is also very simple and does not have any air vents.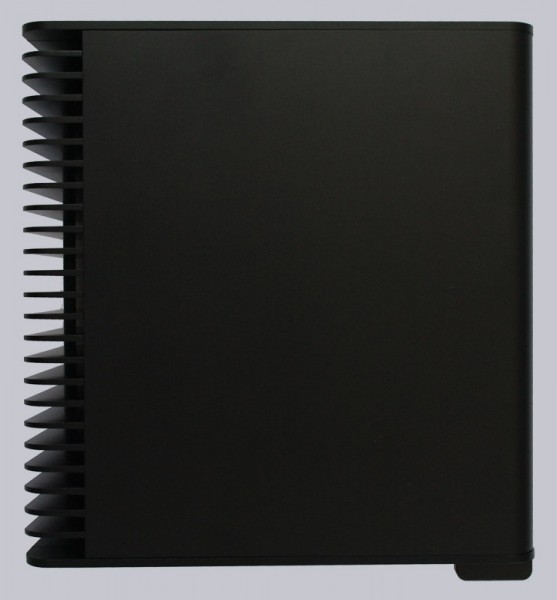 The usual feet were mounted on the bottom and there are some ventilation holes and a cutout for the lateral cooling fins, so that we can put if necessary e.g. a fan pad below the ITX case to reduce the temperature.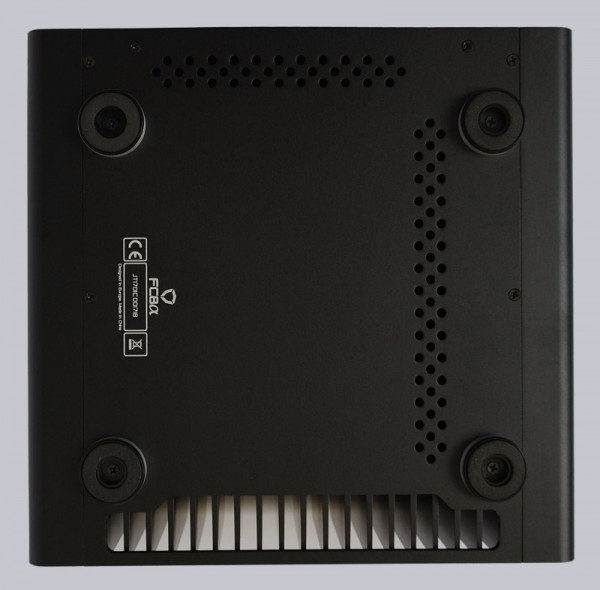 Let us continue with the inner values …
Streacom FC8 Alpha Layout, Design and Features Interior …