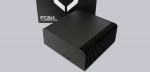 Today we test on OCinside.de the new Streacom FC8 Alpha Mini-ITX case and the Streacom Nano160 PSU 160 Watt power supply. The Streacom FC8 is an upper-class passive cooled aluminum ITX case, with which you can build an excellent fanless Office PC or even gaming system without any fan. But of course, the most sensible application would be a silent HTPC for the living room. However, there are also downsides you should know before you buy. We have tested the ITX chassis along with Nano PSU, show some thermal images, as well as the power supply power consumption and have also created a step by step silent HTPC guide to build a fanless PC.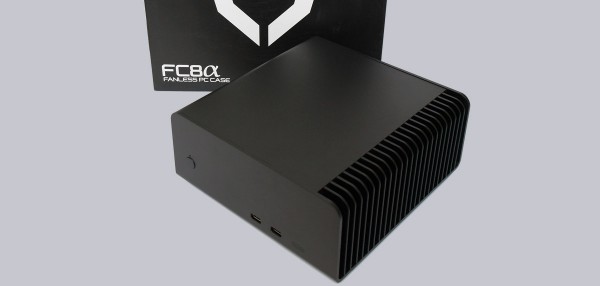 Thanks for the Support …
Many thanks for the support to the manufacturer Streacom.
The Streacom FC8 Alpha ITX case FC8 Alpha ST-FC8B-Alpha has at review date a price of approx. 160 Euro and the Streacom Nano160 PSU has a price of approx. 100 Euro.
Here you can buy the Streacom FC8 Alpha case.
The delivery of the Streacom FC8 Alpha case …
The Streacom FC8 Alpha box is very subtle and reveals only by the Fanless PC Case inscription is what's included. The Streacom NanoPSU box of the 160 watt of power supply could use a little visual enhancement.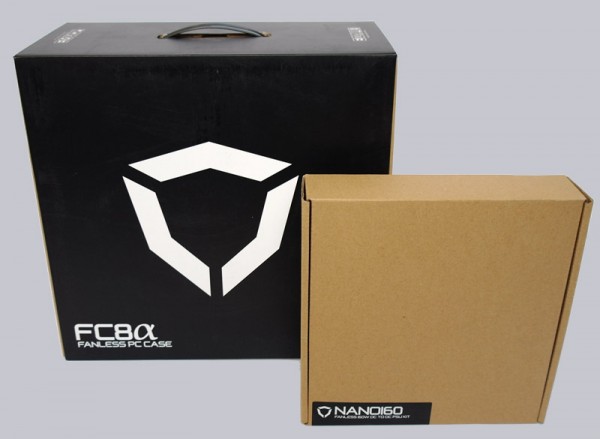 We take a first look at the box and look directly on the accessory box.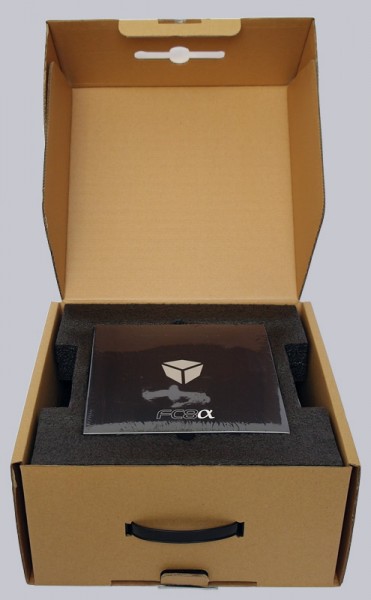 The small accessory box can be removed easily.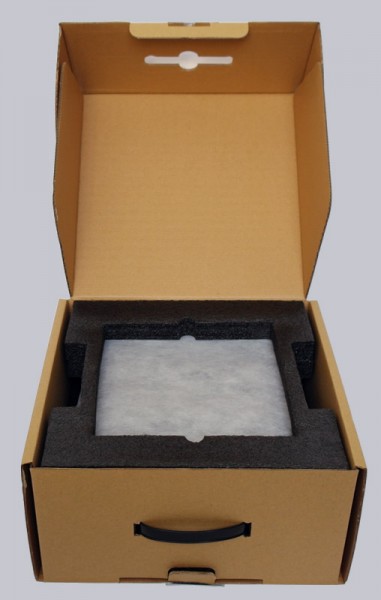 As soon as you remove the foil of the accessories box, the content will appear. Very nice, unfortunately this allows no longer to close the box, because the manual is also the cover and was held together only by the film. Speaking of manual – the manual is only in English, but is extremely well illustrated and should be therefore easy to understand even without English knowledge.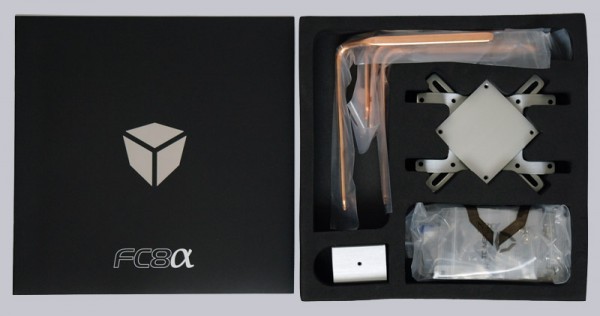 Included there are some screws, CPU cooler items along with finished bended heat pipes, rails, angled hex wrench and two tubes of heat-conductive paste.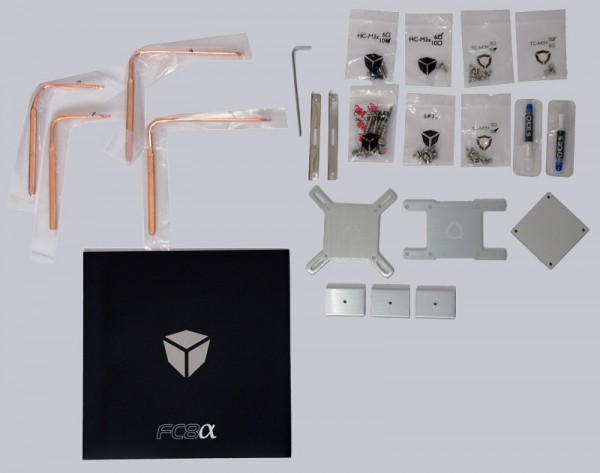 In the Streacom Nano160 fanless 160W DC to DC PSU Kit a power cord, a 12 volt 12.5 ampere power supply and a DC to DC Nano converter included.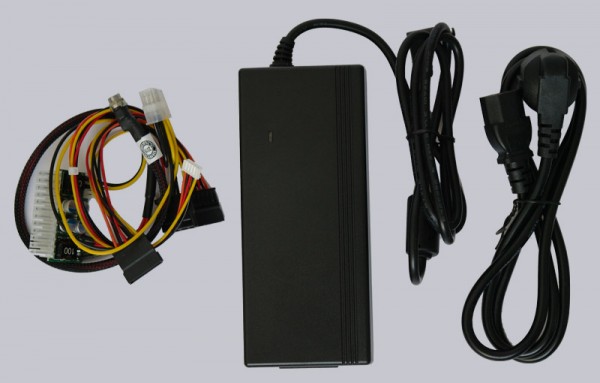 We come now to the technical data.
Streacom FC8 Alpha technical data …