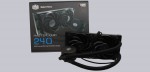 Last year, we have tested the MasterLiquid Pro cooler from the company Cooler Master. Today is following the review of the new budget-friendly Cooler Master MasterLiquid 240 variant without the addition Pro. Both models have received a new revision to be fit for the latest AMD socket AM4.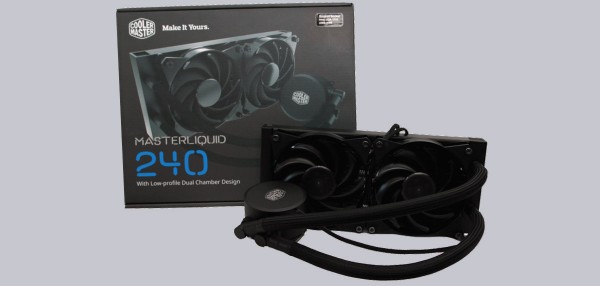 Thanks for the support …
Many thanks for the support of Hipp0campus and the manufacturer Cooler Master.
At review date the Cooler Master MasterLiquid 240 cooler is being sold for about 85 Euro.
Here you can buy Cooler Master MasterLiquid CPU cooler.
The delivery of the Cooler Master MasterLiquid 240 …
Up on the royal blue size specification, Cooler Master keeps the design simple. Dark grey box with a big picture of the product, understatement pur.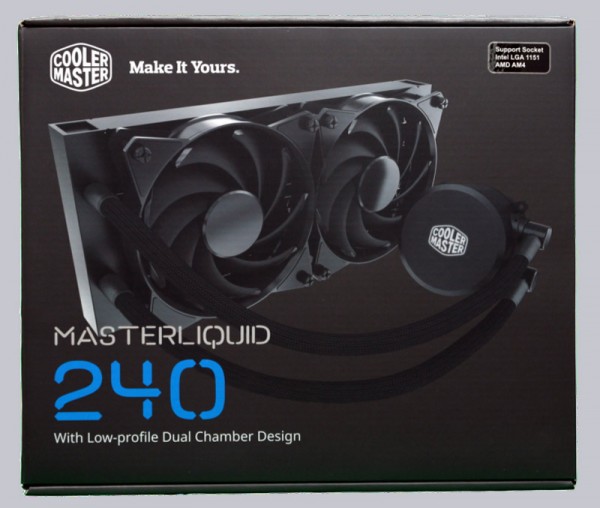 As usual we find even at the MasterLiquid cooler box some technical data on the packaging.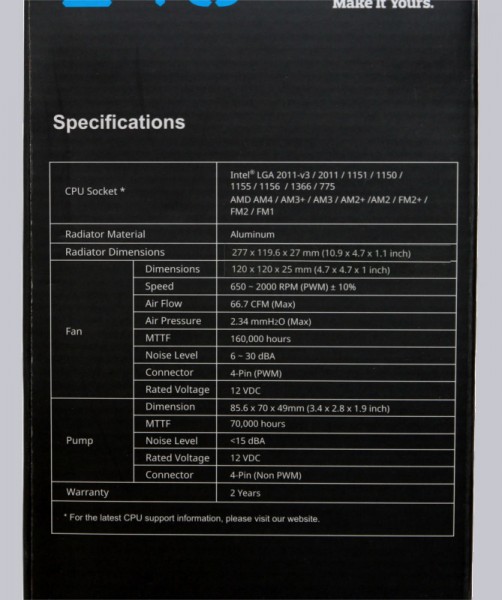 The reverse, however, is largely inconsequential, in many languages, there are some details and promotional promises. The schematic diagram of the cooler can be found at the bottom corner.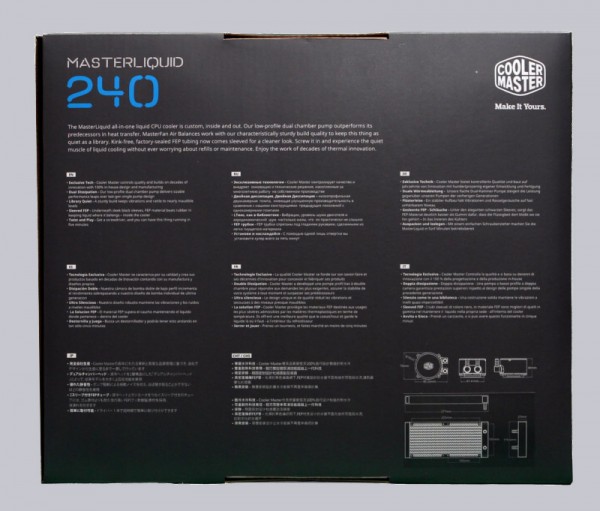 After opening the box, you can see that Coolermaster had to leave much space due to the curved tubes. But everything was set at spot and they take care on environmentally-friendly paper instead of plastic.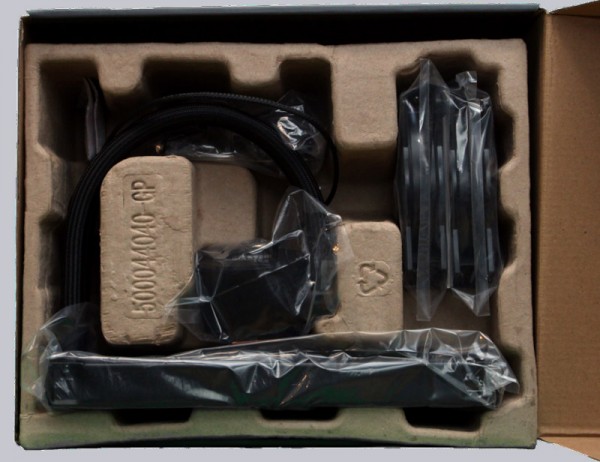 Accessories …
In contrast to the Pro version, accessories such as most manufacturers at this cooler are seperated on several bags, rather than neatly sorted in a blister pack.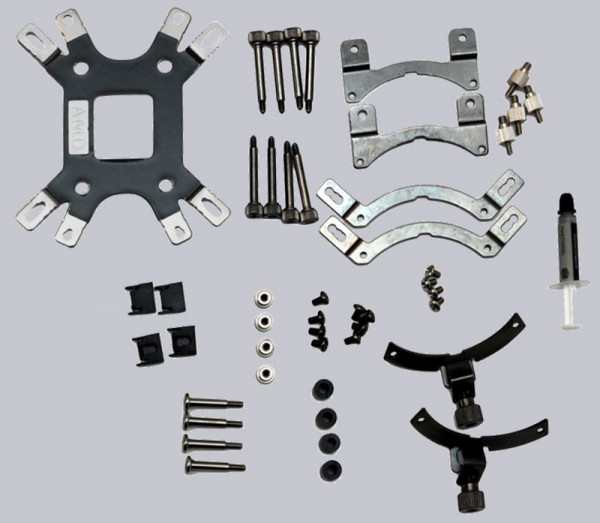 In addition to the usual mounting material, also a medium length Y-cable and a tube of the newly developed thermal compound "MasterGel" with a conductivity of 1.85 W/mK are included.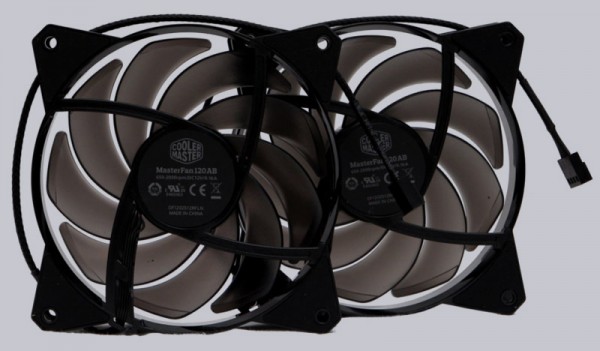 The supplied fan has the label "master fan 120 AB", at this time these are not found in trade. The visible difference to the famous "Pro" model are the edges, integrated into the frame corners for fixing, as well as the lack of a speed switch.
Cooler Master MasterLiquid 240 technical data …