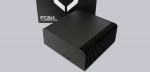 Layout, Design and Features – inside …
Now we come to the interior of the Streacom FC8 Alpha case. To remove of the top panel, two screws under the case must be removed and two more screws are well-hidden by the lateral fins.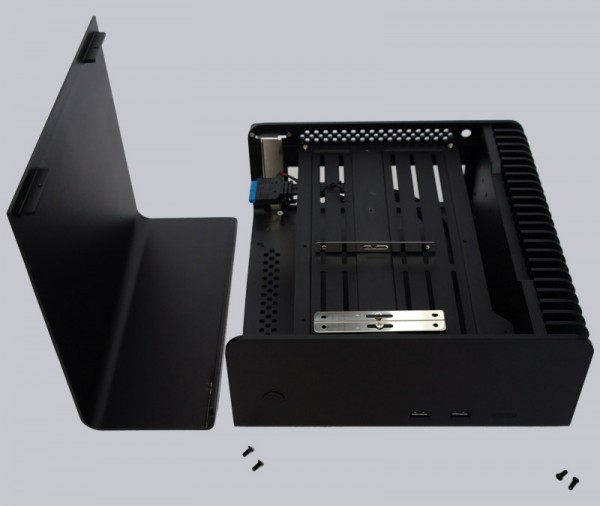 As with the recently tested Streacom F7C Alpha Streacom designed this FC8 Alpha ITX enclosure for two levels. Just remove the four screws to get to the motherboard.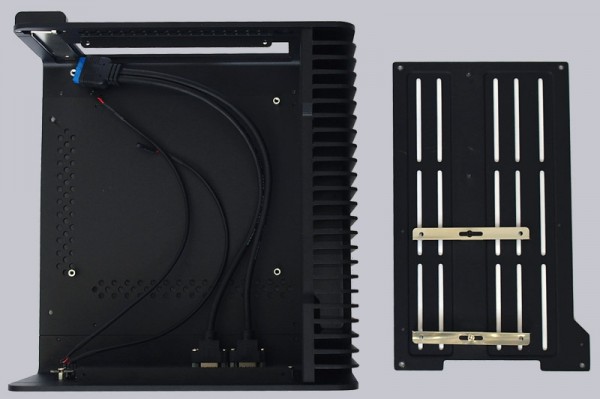 To better explain the Streacom FC8 details, there's a complete fanless HTPC construction guide on the following page.
Streacom FC8 Alpha Installation and operation …