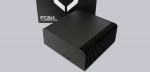 Result and general impression …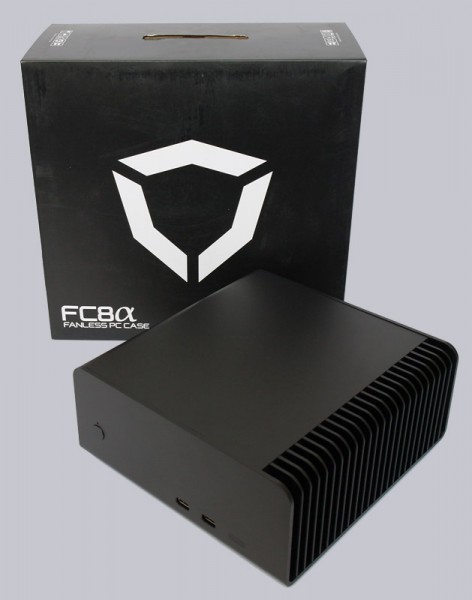 The fanless Streacom FC8 Alpha ITX case convinced us by its excellent design, very good workmanship, as well as a clever cooling concept for a completely silent PC or HTPC in the living room.
With the FC8 Streacom succeeded, which is certainly a dream of many PC owners: They have developed a passive cooled case, which allows to build a completely silent PC. We showed with the step by step HTPC guide in the course of the review, how to assemble a complete fanless PC system and what results you can expect.
The Streacom FC8 and Streacom Nano160 PSU of course has downsides you should know before you buy:
– The aluminum chassis surface shows every fingerprint.
– The CPU cooler mounting is relatively challenging.
– The large power supply is external.
– The Streacom Nano160 power supply has no power connector for a graphics card.
But this chassis offers also huge advantages, such as:
+ Chic design in elegant packaging.
+ Very high quality workmanship.
+ Awesome design in elegant packaging.
+ CPU cooler is already included.
+ Fanless and absolutely silent when installing a SSD.
+ Low idle power consumption of the Streacom Nano160 power supply unit.
All in all you have to decide, what criteria are important for you – the Streacom FC8 Alpha ITX case has definitely convinced us to build a HTPC with.
With this innovative design, the Streacom FC8 Alpha case receives our first OCinside.de Innovation Award 06/2017.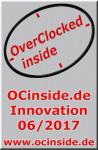 Discuss in our forum and share experiences about the Streacom FC8 Alpha case …
Here you can order the Streacom FC8 Alpha for a low price.
Read on in the hardware test area with several hardware reviews …