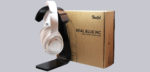 Practical testing …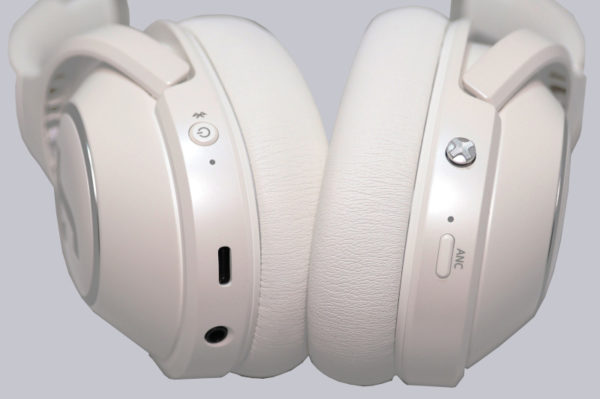 As always, we would like to point out that our audio test is about subjective impressions.
Sound test in practice …
We test the Teufel Real Blue NC on the smartphone and let them accompany us in everyday life. For our listening pleasure, the Real Blue NC have a pleasant sound image: it is typically Teufel slightly bass-heavy, but you can definitely still call it honest, which is especially beneficial for the vocals. The basses are pointed and do not let the membranes resonate dully. So nothing stands in the way of hours of use of the Real Blue NC! Those who prefer to stand directly in front of the bass reflex tube in the club can of course adjust the equalizer in the app. Either via the presets, but bass and treble can also be adjusted freely.
Comfort test …
The Real Blue NC's ear pads could be a bit wider. If you have large ears and forget to wiggle them completely into the pads, you will quickly put them down again. If you wear the headset incorrectly, the contact pressure of the pad on the ear cup hurts, because these are over-ear headphones and not on-ear headphones.
The joystick also turned out to be very practical on the road. It can be used to control music, volume and calls. The smartphone often stays in the pocket.
Microphone test in practice …
The microphone is of course also an important part of the headphones. The Teufel Real Blue NC can score here with a very good intelligibility without noise.
ANC – Active-Noise-Canceling test …
Due to their design, the headphones already attenuate ambient noise quite well. The active noise cancellation would like to eliminate what still disturbs the listening program with counter-phased processing. Here, the Real Blue NC neutralizes monotone and rather low frequencies quite well, but voices do not succeed quite as well and so a rush hour ride in the Berlin subway with the Real Blue NC is clearly more bearable than if you were alone, but then it is not.
If you want to use the headphones for ANC without music playback, you should deactivate the timer function in the app. The manual directly points this out, because otherwise you will have to switch the headphones on again and again.
Another special feature is the transparent mode, where the external noise is mixed into the music playback, for example, so that you could theoretically keep the headphones on to have a conversation. From a purely interpersonal point of view, this might seem strange to some people 😉 Technically, however, this feature works wonderfully.
Teufel Real Blue NC Result and general impression …