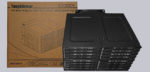 16x SATA SSD in tiny space! Icy Dock has again introduced a new product from the ToughArmor series with space for up to 16x 2.5-inch hot swap SATA/SAS SSD/HDD drives, which we are already testing on OCinside.de today.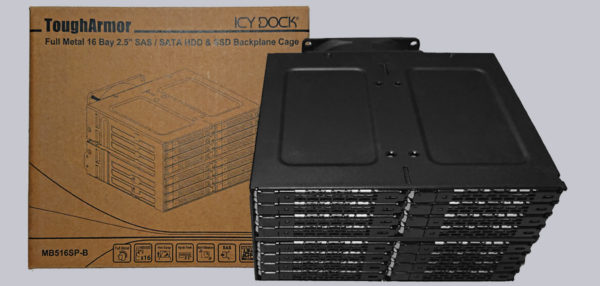 Thanks for the support …
Thanks for the support to MisterY and the manufacturer Icy Dock/Cremax Tech LTD.
The Icy Dock ToughArmor MB516SP-B currently has a price of approx. 370 Euro (05/2022).
Here you can order the Icy Dock ToughArmor MB516SP-B.
The delivery of the Icy Dock ToughArmor MB516SP-B frame …
Once again, Icy Dock delivers the ToughArmor in an eco-friendly cardboard box. Besides the product image, you will find a QR barcode on the front as well as the most important features listed as symbols.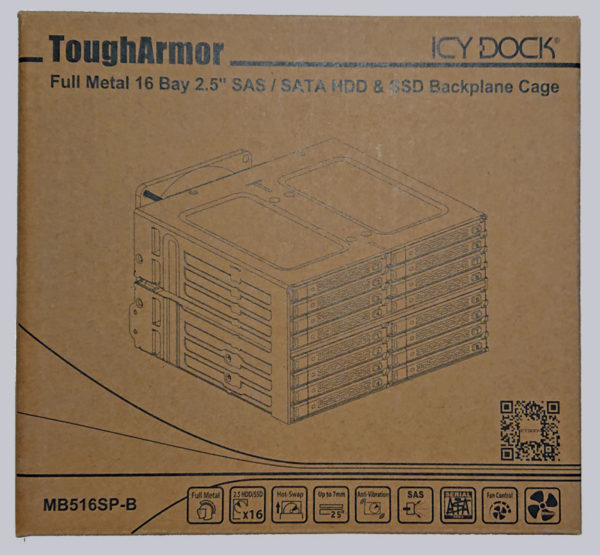 On the back are summarized the technical data.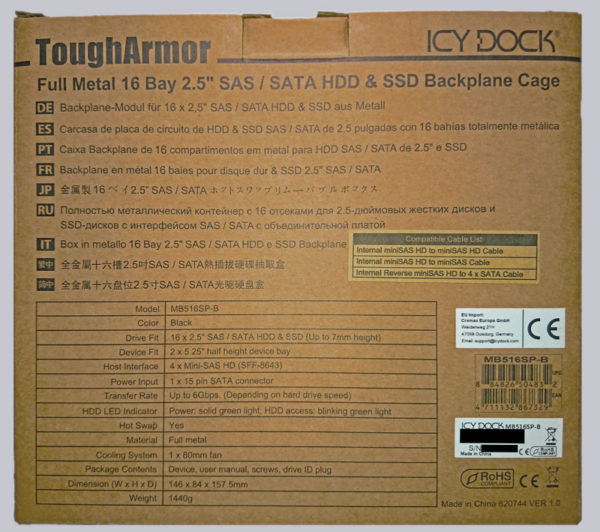 The right side shows step-by-step instructions on how to mount the storage devices on the carrier slider.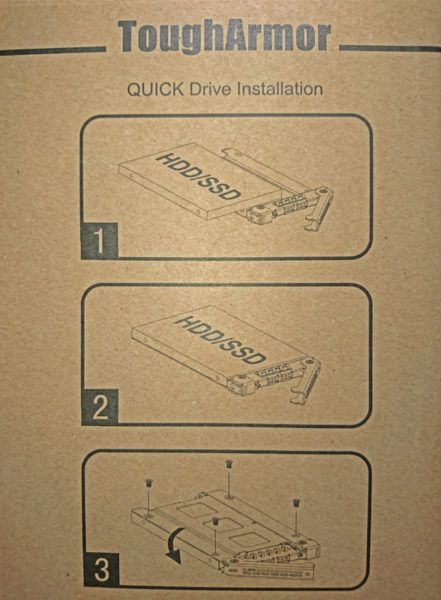 On the left side, the front and back of the Icy Dock ToughArmor MB516SP-B is explained in more detail.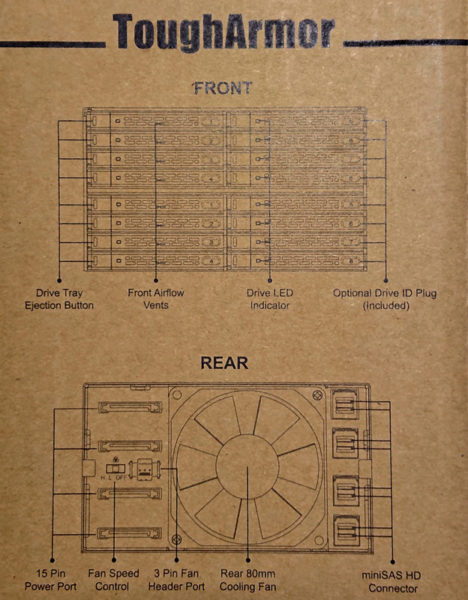 After opening the box, you can see the accessories along with the removable frame, which was fully wrapped in soft foam. Thus, the Icy Dock ToughArmor MB516SP-B survives even ruthless treatment during the shipping route.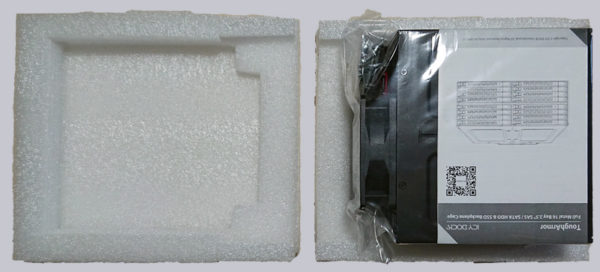 The interchangeable frame itself, together with the instructions on top and the mounting material, is packed in a plastic bag, so that it is also well protected against environmental influences such as increased humidity.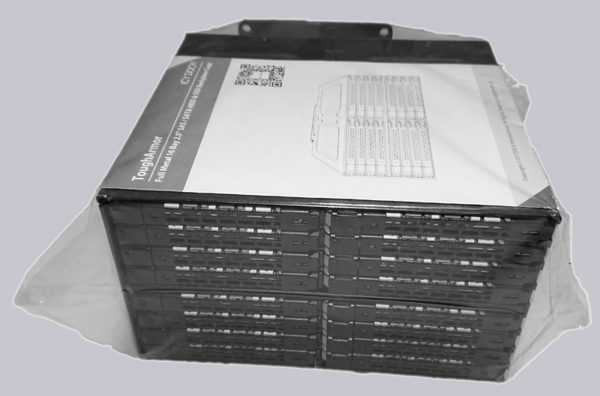 In addition to the removable frame and the manual, screws and a plug for identifying the drives are also included in the scope of delivery.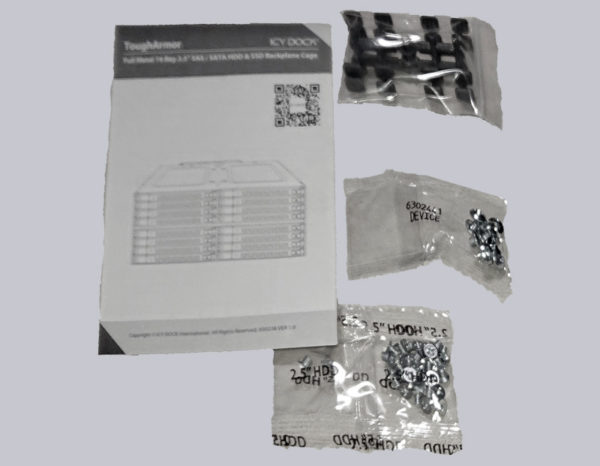 Now let's take a look at the technical data in detail.
Icy Dock ToughArmor MB516SP-B technical specifications …