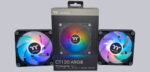 Layout, design and features …
The seven milky white fan blades sit on an almost 50mm wide hub, which also houses the nine powerful, addressable RGB LEDs in addition to the motor and liquid bearing.

The connection to the sturdy frame is made via four slightly curved struts, which also create a stable impression. For vibration damping, there are rubber inserts on both sides at all four corners.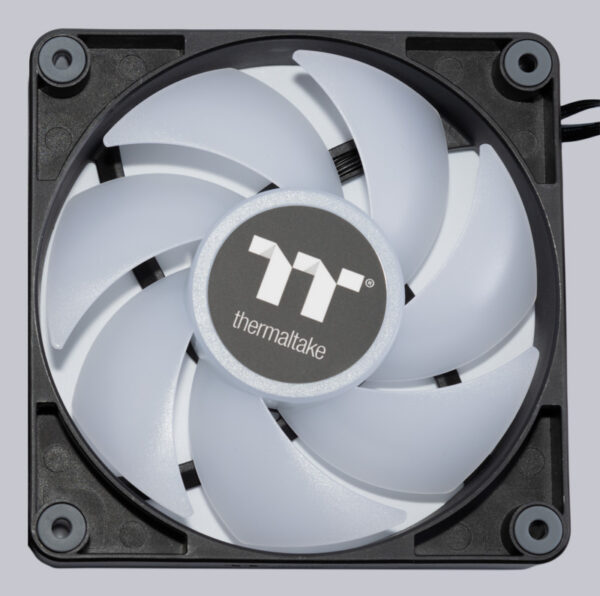 The Y-connectors for both the fan and the addressable RGB lighting on the respective approx. 18cm long cables are particularly practical. For connection to the motherboard or a corresponding hub, Thermaltake includes a separate approx. 1m long connection cable for the fan and the lighting with each fan. We like this solution with relatively short cables on the fans, since the trend is to install as many fans as possible in the PC case, which are ideally connected directly to each other.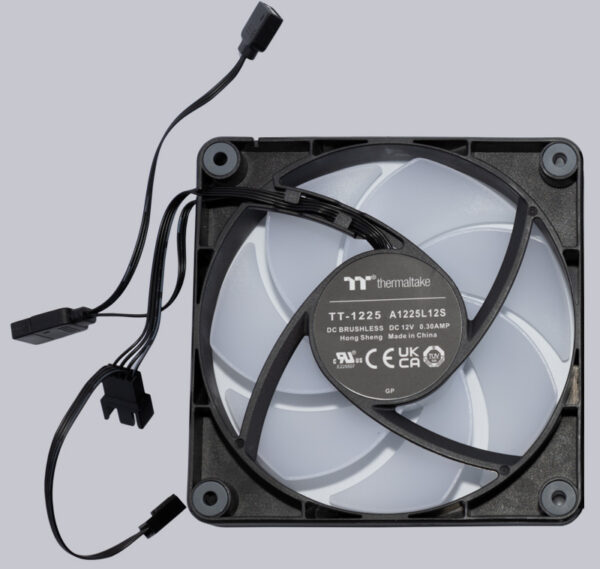 A perhaps often overlooked detail is hidden inconspicuously at the corner of the fan frame where the cable outlet is located. With the CT120 ARGB fans, you can change the cable outlet direction, which can be an extremely practical feature if you want to lay the cables neatly in the case.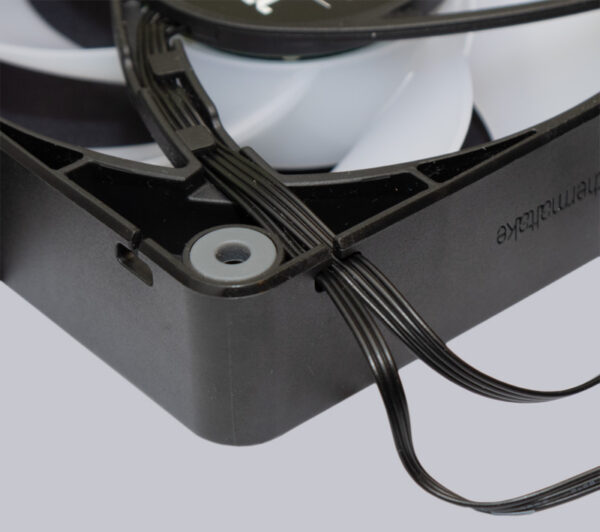 Externally, the fans make a simple but very high-quality impression due to the high torsional stiffness and the weight of 174 grams. The thickness of the fan blades is also generously dimensioned, which gives us hope for flutter-free operation even at high speeds. Thermaltake specifies 500 rpm as the minimum speed and the start-up voltage is 5V.
Thermaltake CT120 ARGB Installation …