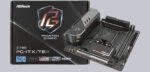 Powerful ASRock Phantom Gaming ITX motherboard! Today on OCinside.de we are testing the ASRock Z790 PG-ITX/TB4 motherboard. With its 17×17 cm, the ITX motherboard is perfect for compact gaming PCs. We will show you what else the motherboard has to offer in the following review.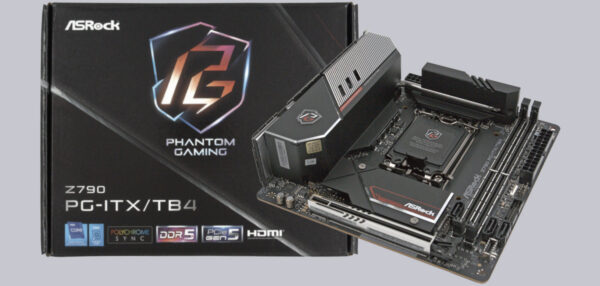 Thanks for the support …
Thanks for the support to Itchi and the manufacturer ASRock.
The ASRock Z790 PG-ITX/TB4 has at review date a price of approx. 370 Euro.
Here you can order the ASRock Z790 PG-ITX/TB4 motherboard.
The delivery of the Z790 PG-ITX/TB4 …
The small ITX motherboard comes to us in a black, chic box. This is decorated with the Phantom Gaming logo as well as some features that the motherboard offers, including even DDR5 support.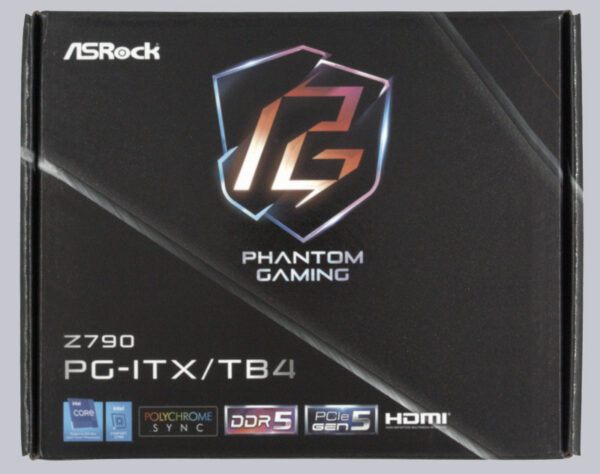 On the other hand, we find a lot of information about the motherboard on the back. Here it also becomes clear that ASRock has not spared on equipment despite the small size. A small preview of the board can be seen at the top left.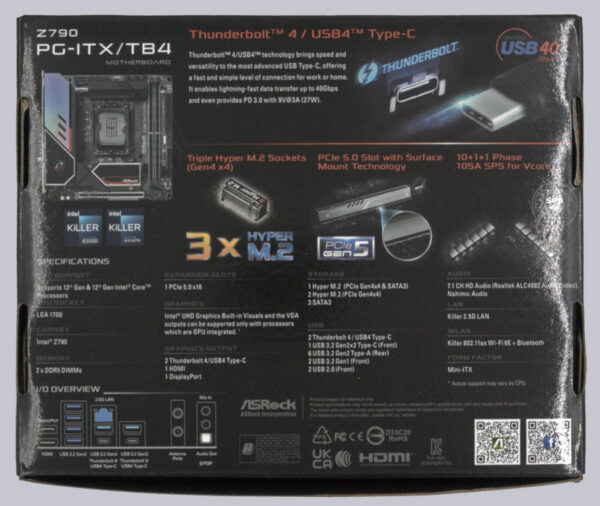 But now it's time to open the box and take a look at the board. As you could guess from the size of the box, there isn't much room in the box besides the motherboard. Nevertheless, the motherboard is neatly packed in electrostatic foil as usual.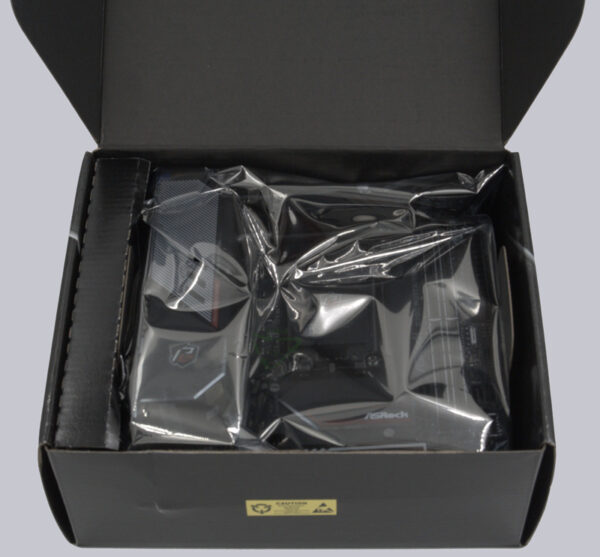 Now let's take a look at the accessories we could find in the tiny box before we get to the motherboard. ASRock supplies a manual, M.2 mounting screws, fabric cable ties, SATA connection cables, a valuable WiFi antenna and an ASRock button. The latter can be used to embellish the keyboard, for example.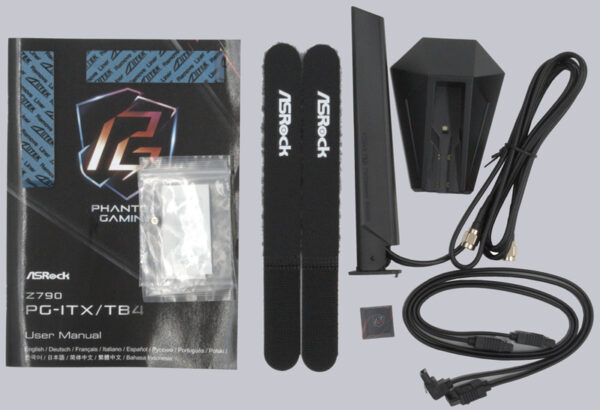 Here is an ASRock Z790 PG-ITX/TB4 Short auf YouTube in our OCinside YouTube channel.
Note: Please allow our cookies first to see this external content!
Before we get down to the nitty gritty, let's take a quick look at the ASRock Z790 PG-ITX/TB4's technical data.