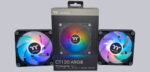 Installation…
As expected, there were no problems during the installation of the Thermaltake CT120 ARGB fans in our test case. In case of any uncertainties, a look at the motherboard manual or the fan manual, which Thermaltake provides under downloads, will help.
For the following Practical testing, we mount 3 pieces of CT120 ARGB fans in the front of the Fractal Design North PC case on a 360mm radiator cooling an AMD Ryzen 5 7600X processor.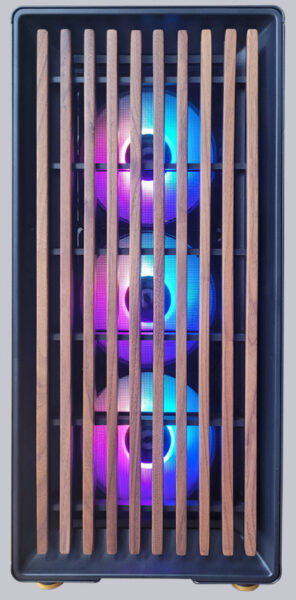 Thanks to the Y-splitters, only a single cable each for fan control and RGB lighting had to be routed from the fans to the motherboard. All necessary connection materials are included with the CT120 ARGB fans.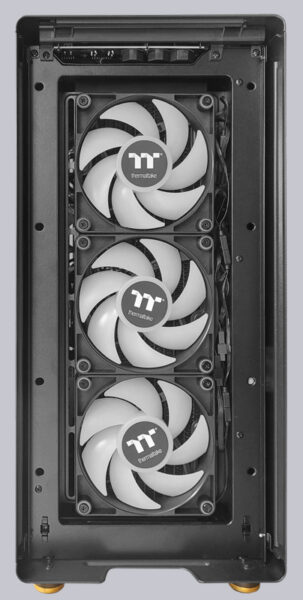 However, there is a small limitation with the power supply. The Thermaltake fans cannot be operated on a fan hub or Molex adapter without speed control. Without speed control, the fans refuse to work. However, this is not a problem when running directly from the motherboard, and there is even another trick to coax the fans into moving. If another fan with a speed sensor is connected to the same cable harness, but it doesn't need a speed signal to be operated, then the CT120 ARGB fan will also run.
Thermaltake CT120 ARGB Test setup and results …