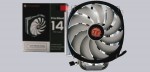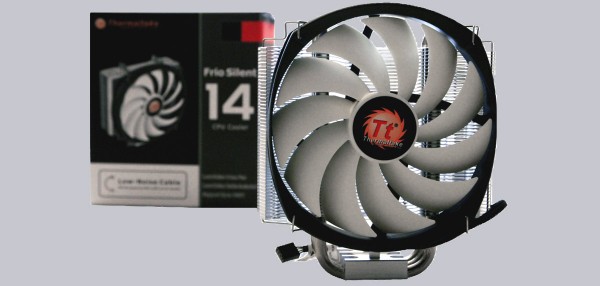 Layout, design and other features …
Let's have a closer look at the Thermaltake Frio Silent 14 CPU cooler.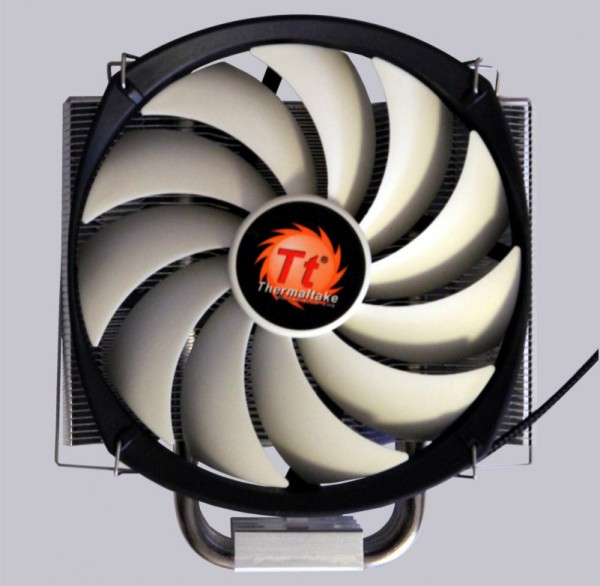 The heatsink is really slim with just 4cm.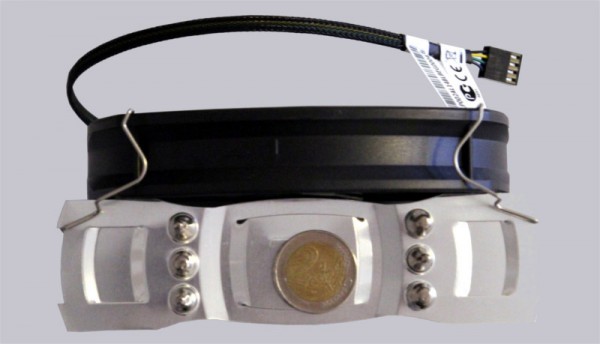 This reduces the maximum heat-exchange surface, but even a low airflow can cool the cpu effectively this way.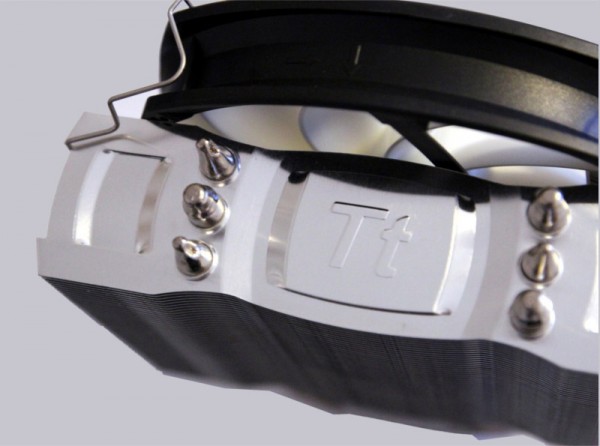 The 3 build-in heatpipes have a relatively big diameter of 8mm, this way they have a large contact area with the CPU.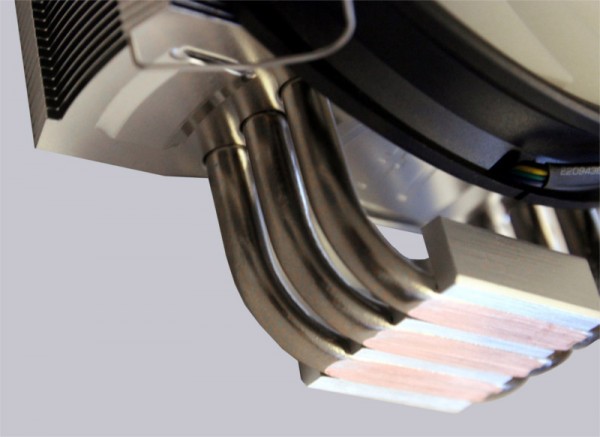 The base has some fine grooves, which can be compensated with thermal grease.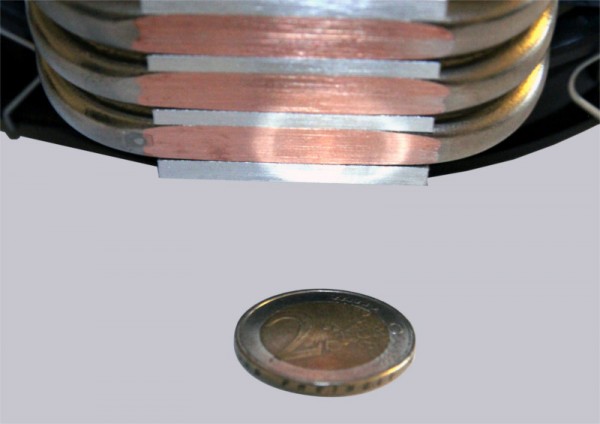 Thermaltake Frio Silent 14 installation …