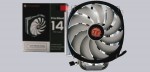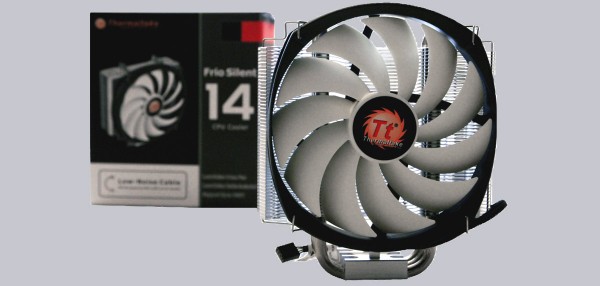 Result and general impression …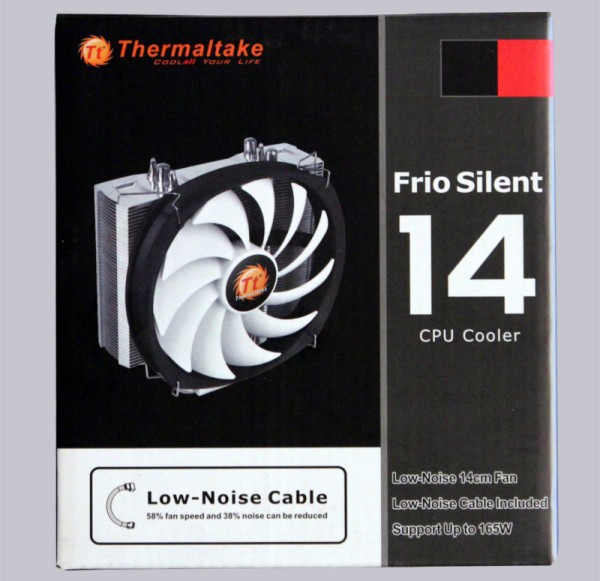 The Thermaltake Frio Silent 14 really does a good job and it lives up to its name. Even at minimum fan speed and nearly silent the used Intel Core i5 processor could be permanently cooled. If you need more cooling power, you could get the Thermaltake Frio Extreme Silent 14 Dual, which is pretty much build of two Frio Silent 14 coolers. With 75 Euro this higher cooling power comes at a price, though.
One negative point is the design of the used fan-brackets, because they make it hard to remove the fan while being installed inside the case. It should be no surprise that a cooler with a 14cm fan can lead to some problems concerning space. If the cooler blocks RAM or PCIe slots can be checked for example with our Fit for fan tool.
* A direct comparison to some of our previously tested coolers is not possible, because the test system has changed fundamentally in the meantime. Nevertheless our CPU cooler chart is here again with a comprehensive CPU cooler comparison.
Discuss and share experiences about the Thermaltake Frio Silent 14 in our forum …
Here you can buy Thermaltake Frio Silent 14.
Read on in the hardware test area with several hardware reviews …