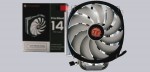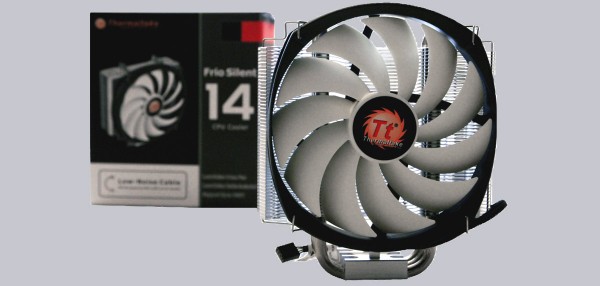 Installation …
To make the instructions clearer, Thermaltake decided to split it into separate ones for Intel and AMD.
The padded frame is used as a backplate so that the metal does not have any direct contact to the PCB of the motherboard.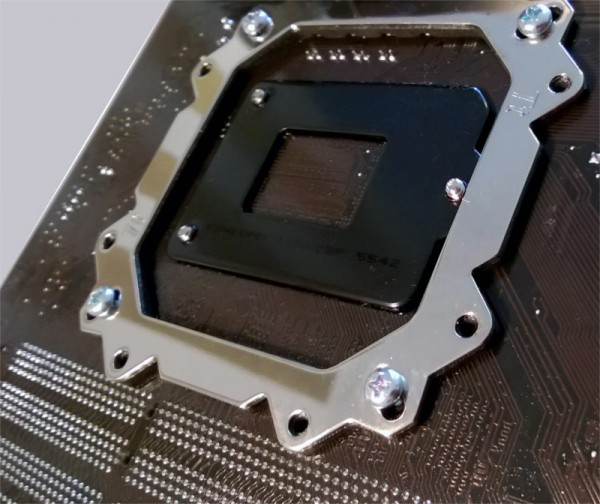 The second metal frame is placed on top of the spacers and serves as mounting frame for the heatsink.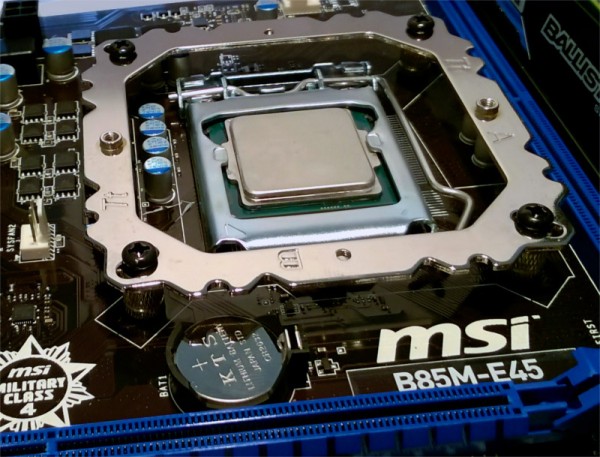 In the most common orientation no RAM-slots are blocked.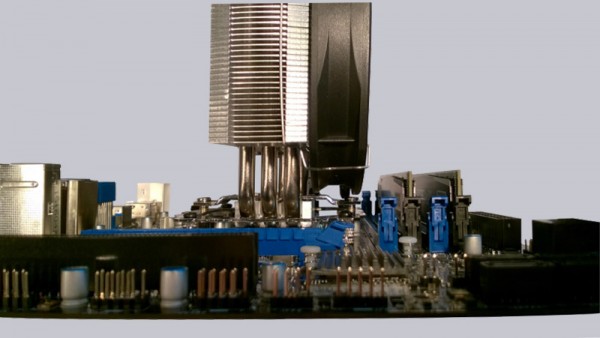 Unfortunately the heatsink towers over the single PCIe-16x slot on the used mATX motherboard and would prevent the use of a video card.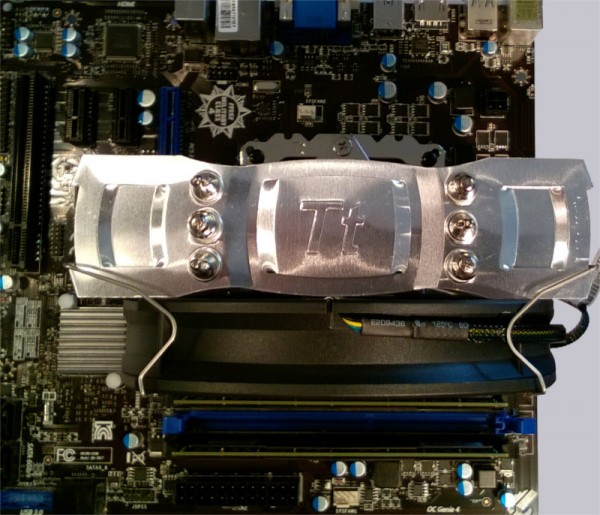 But the mounting frame can easily be rotated by 90°. This way the heatsink towers over 2-3 RAM-slots, but without high RAM-heatspreader this is no problem.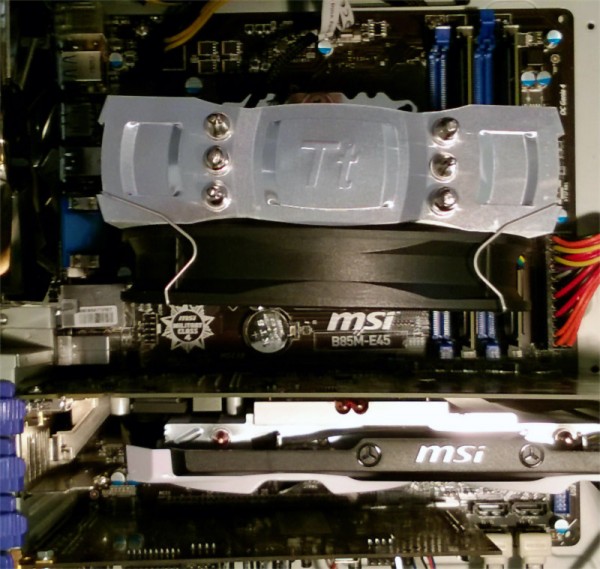 The fan should be installed before placing the motherboard into the case, because it is virtually impossible to bring the fan brackets into position otherwise.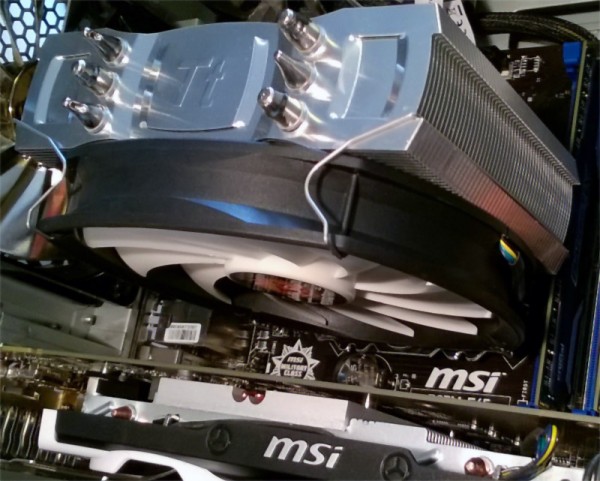 The Thermaltake Frio Silent 14 with its height of just above 16cm there is only about 1cm space to the case wall in our test setup. Therefore you should make sure that your case is compatible before purchasing the cooler.
Thermaltake Frio Silent 14 setup and test results …