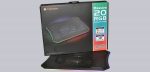 Construction, design and features …
From above you can see well the 20cm fan, which is arranged in the middle. The support surface for the notebook is made of metal mesh, which is sufficiently stable so as not to yield due to the weight of the notebook. In addition, the entire cooler is surrounded by a milky plexi frame, which is responsible for the RGB lighting.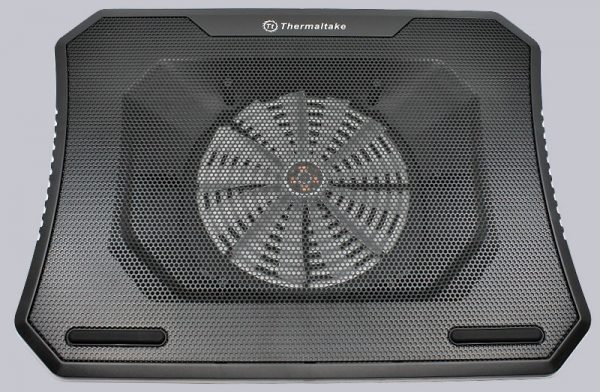 At the bottom left and bottom right are generously sized rubber elements that hold the notebook securely in place.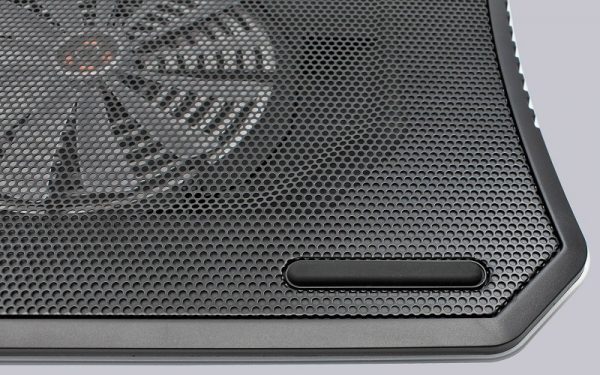 From below we can see the intake opening of the 20cm fan.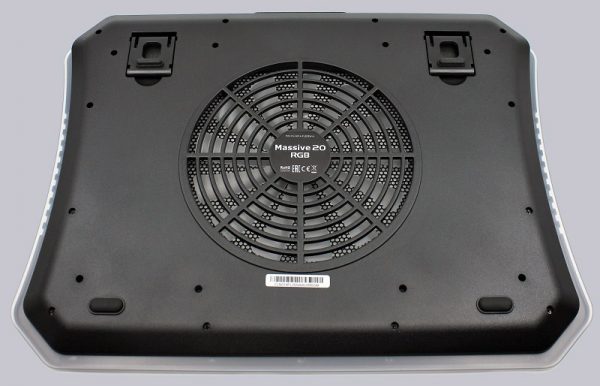 Rubber feet that protect against slipping are both in the lower corners, …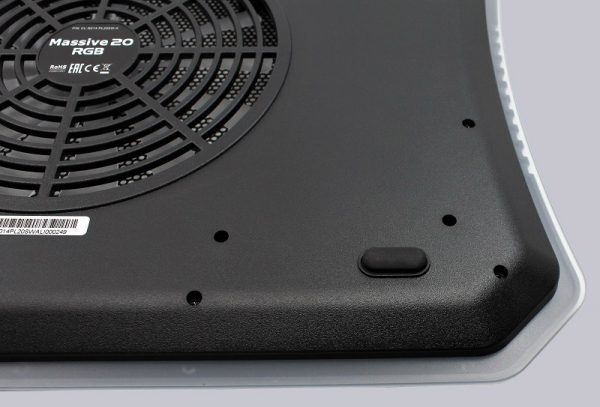 … as well as on the fold-out feet in the upper corners. However, they only have contact with the table when it is folded.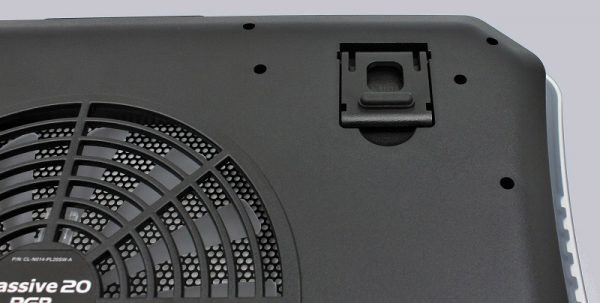 The Massive 20 RGB Notebook Cooler already offers a tilt of 3° with its feet folded. However, the feet can be folded out in two stages, …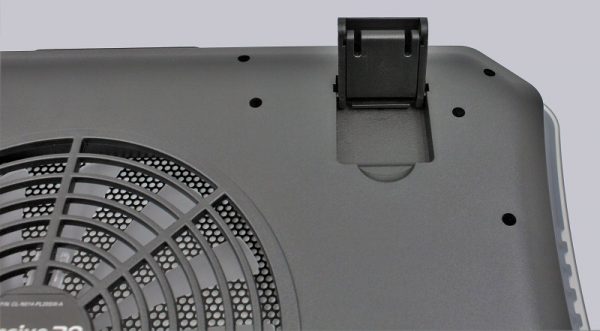 … so that you can tilt to 9°, …


… or with fully unfolded feet, …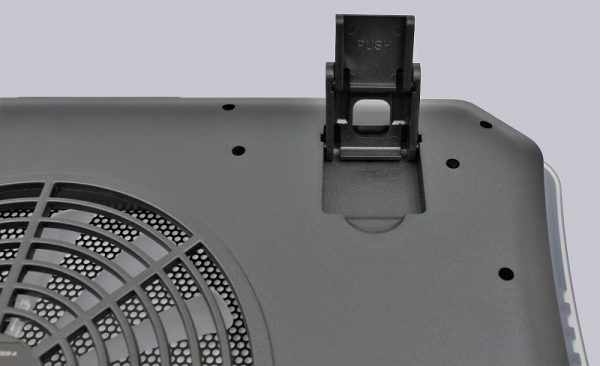 … reach 13° tilt to adapt the cooler and notebook to their own ergonomic preferences.


In the middle of the back we also find the controls for the fan (Infinitely adjustable incl. OFF position), the RGB lighting and the socket for the power supply. Due to the high current consumption of 1.2 A, either 2 USB ports on the notebook are occupied, or it makes sense to connect a sufficiently sized USB power supply.


Thermaltake Massive 20 RGB test setup and results …