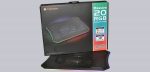 Conclusion and overall impression …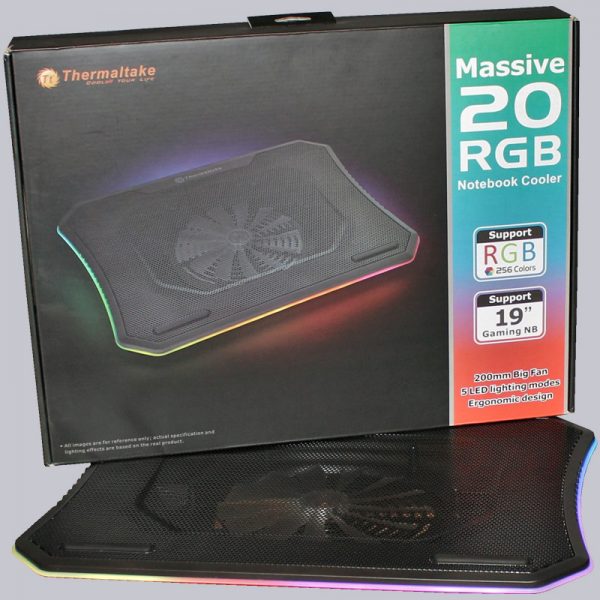 Notebook cooling is a more complex topic than you might initially think. The Thermaltake Massive 20 RGB notebook cooler does a great job of supporting the internal cooling of the notebook, bringing it to its optimal operating conditions without negatively affecting the volume. Our fine tuning shows, however, that you should also pack the evil at the root.
With its adjustable feet, you can also design your workplace ergonomics entirely according to your own wishes. The Massive 20 RGB is stable and valuable in this regard.
The absolute highlight is of course the look. At the moment, we can not imagine a better way to display our gaming notebook
What we did not like so much is the power supply. Other notebook coolers sometimes offer additional USB ports or a USB hub, the Massive 20 instead occupies 2 USB ports on the notebook. Here, however, you can simply use a separate USB power supply, for example.
Discuss in our forum and share experiences about the Thermaltake Massive 20 RGB …
Here you can order the Thermaltake Massive 20 RGB.
Read on in the hardware test area with several hardware reviews …