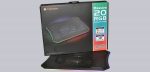 For gaming notebooks whose cooling under load is always at the limit, Thermaltake has developed a notebook cooler with the Massive 20 RGB, which is not only intended to support cooling, but also makes a lot of visual impact. Today we will take a closer look, listen and test it in detail. And in our OCinside YouTube Channel there is a new video of all Thermaltake Massive 20 RGB effects and in addition there is a sound sample in the following review.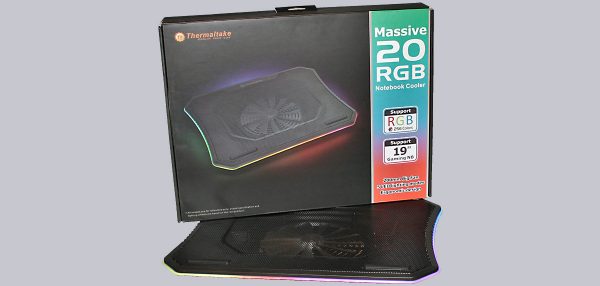 Thanks for the support …
Many thanks for the support to Henro and the manufacturer Thermaltake.
The Thermaltake Massive 20 RGB currently has a price of about 45 Euro (02/2019).
Here you can buy the Thermaltake Massive 20 RGB.
Delivery of the Thermaltake Massive 20 RGB …
The Thermaltake Massive 20 RGB is designed for notebooks up to 19 inches diagonal and therefore comes in a very expansive cardboard in the typical Thermaltake design.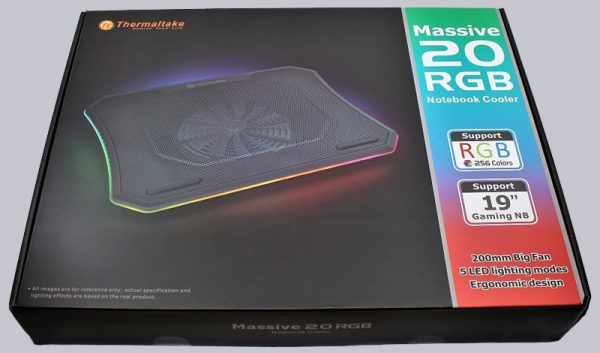 On the back we find the technical data as well as an outlook on the features and RGB modes.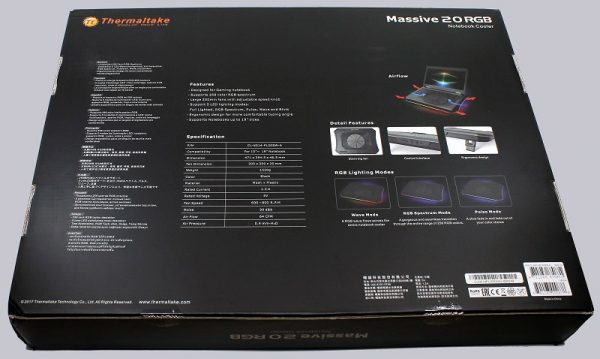 Let's take a look at what awaits us in the box …
This is included in the scope of supply …
Without further ado, the securely packed notebook cooler welcomes us. Thermaltake has even used a stabilizing element for the transport in the middle (please remove before use!).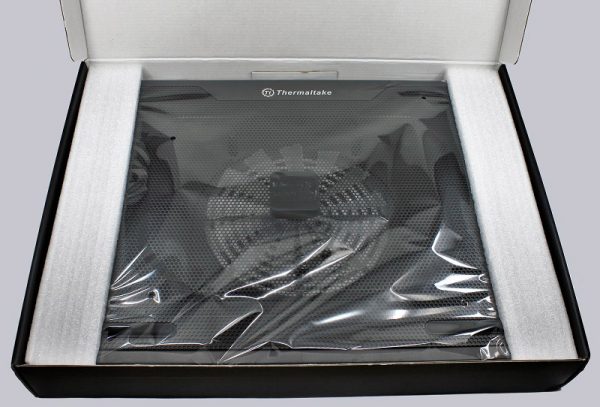 Below the actual cooler we find a printed quick start guide and the USB connection cable for power supply (2x USB).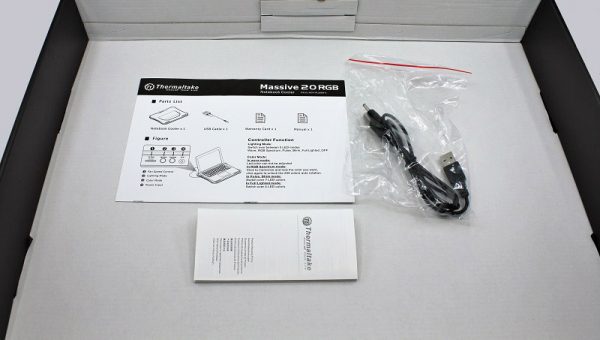 Let's get to the technical data now.
Thermaltake Massive 20 RGB technical data …