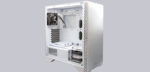 Layout, design and features interior …
The Thermaltake S300 TG Snow Edition Midi-Tower is also almost completely white on the inside. Only the HDD slides, the PCI covers and the screws are black.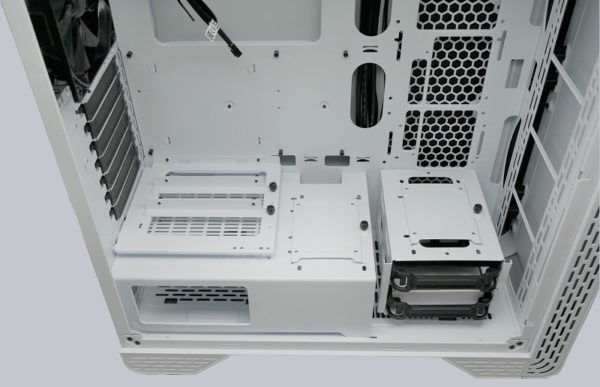 The great special feature of the S300 TG now reveals itself on a closer look inside the case. It is completely modular and allows a lot of space and above all room for creative development when installing the hardware.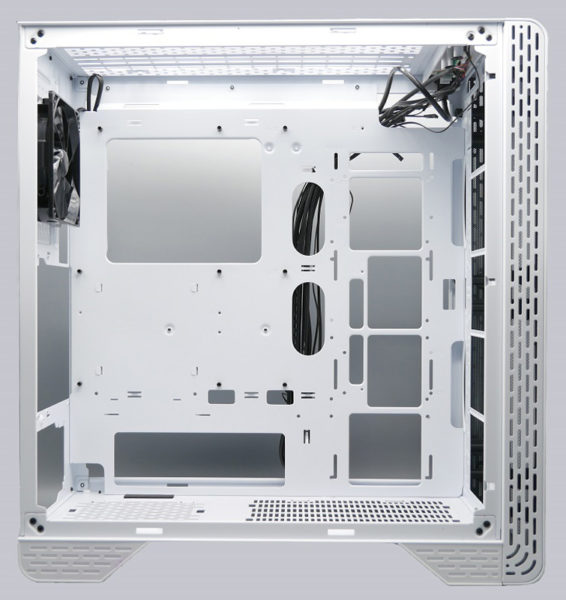 Through the side window you can see the mainboard as well as two places for 2.5″ SSD, various mounting options for fans and radiators, as well as the lower truncated area for the power supply and a hard drive cage for 2x 2.5″/3.5″ hard drives.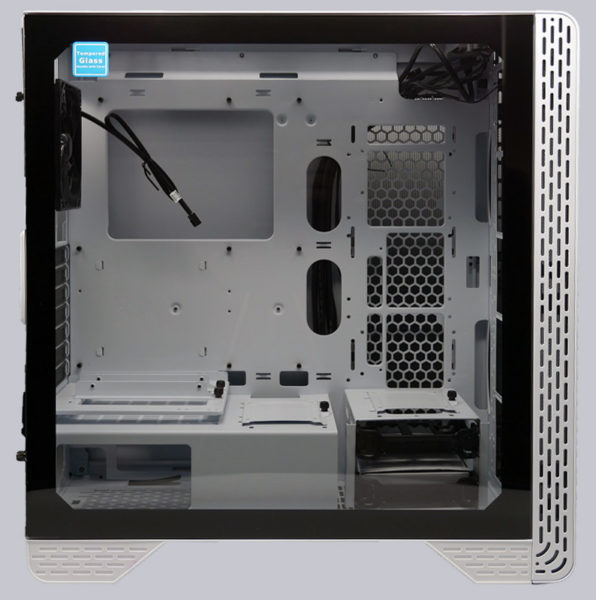 On the back you can see two brackets for SSD hard disks, various cable glands, a large cutout to access the CPU backplate from behind and various mounting points for fans and radiators in the left area.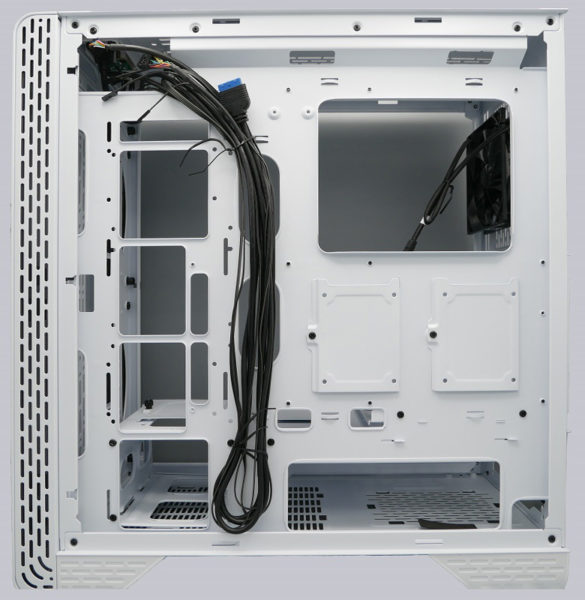 The lower hard drive bays are designed for two 3.5″ or 2.5″ hard drives. The mounting slides can be easily released and removed with two fingers by gently squeezing them together. The disk cage can be loosened with 4 screws on the rear side and remounted at different heights.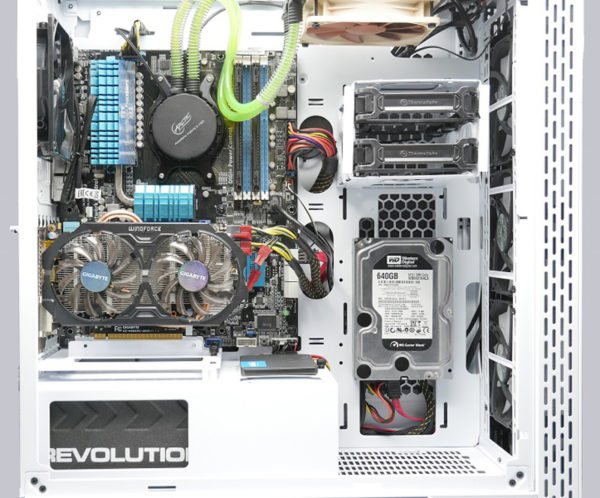 The PCI slot covers can be removed together with the frame. This way you can mount the graphics card vertically, if you have the appropriate PCIe riser cable at hand.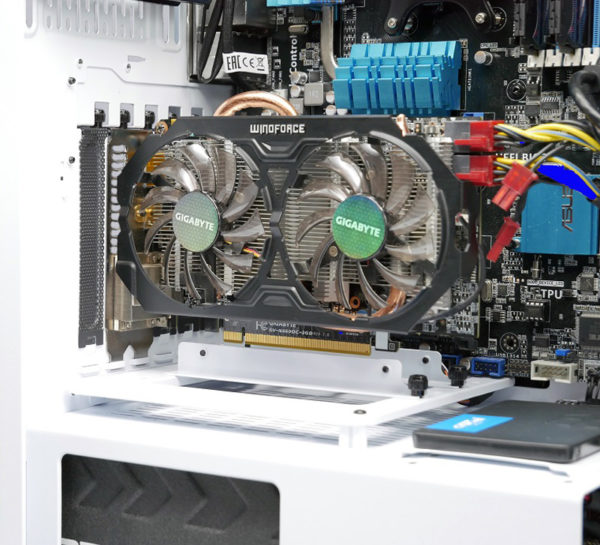 All places for fans are provided with long mounting slots and thus allow flexible mounting of the fans. For the installation of radiators the case offers 7 places in the front, the cover, the side wall and the rear wall.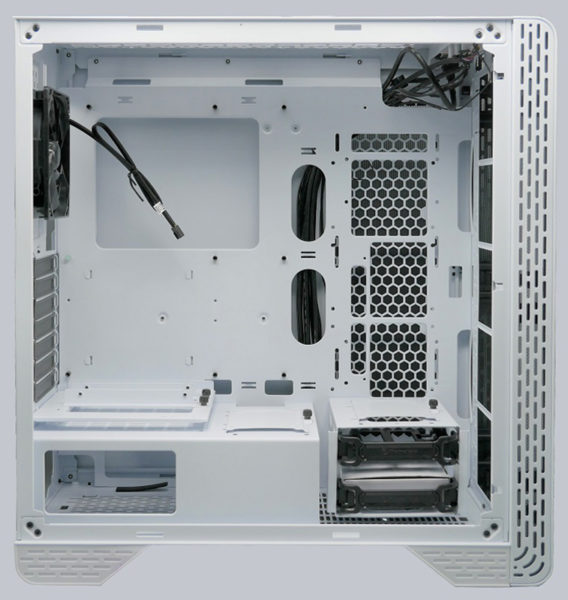 This is what the finished test setup looks like.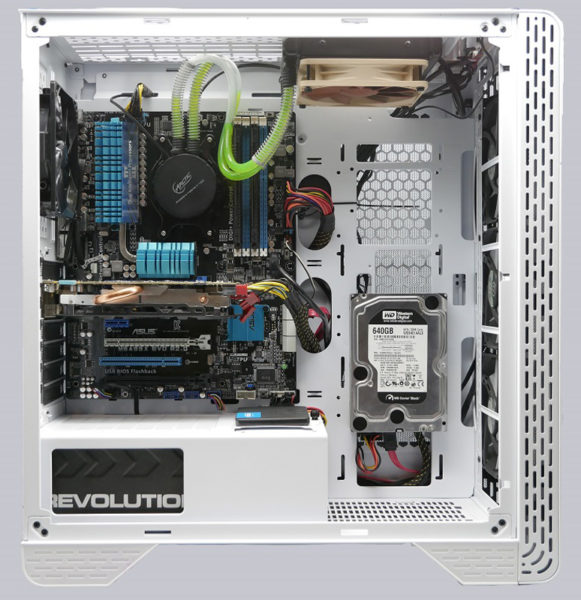 And this is what the finished test setup with optionally available illuminated fans looks like.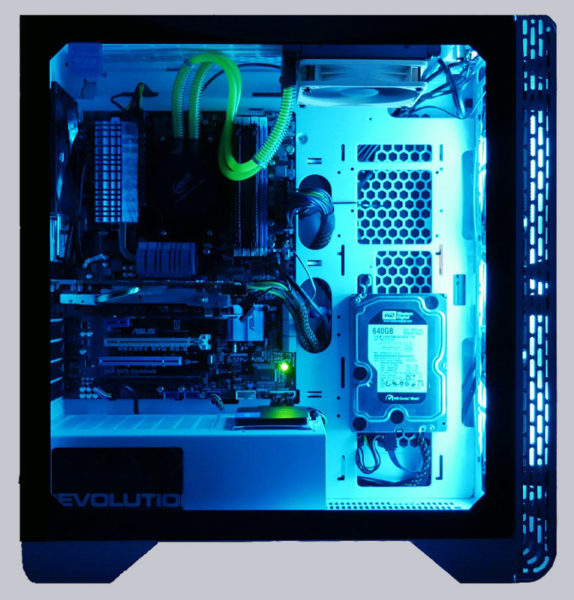 Thermaltake S300 TG Snow Edition Conclusion and overall impression …