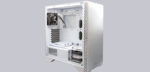 Layout, design and features – exterior …
The case is almost completely white. Only the outer edges of the glass panel and the magnetic dust grids are black.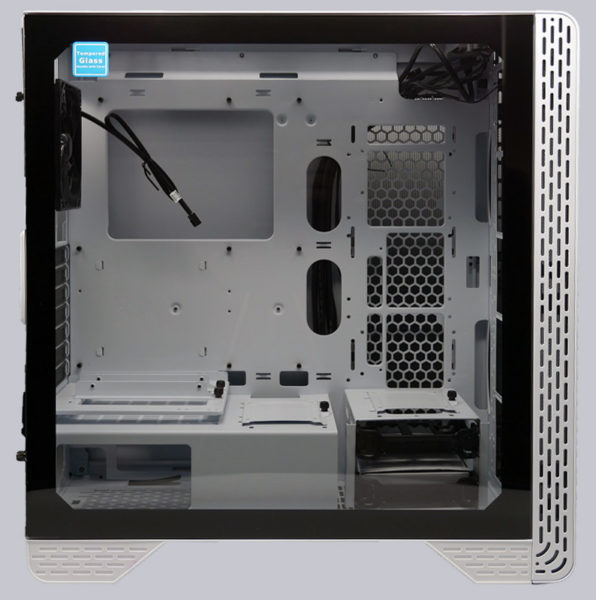 The front is a smooth, white surface behind which up to 3 fans can be mounted.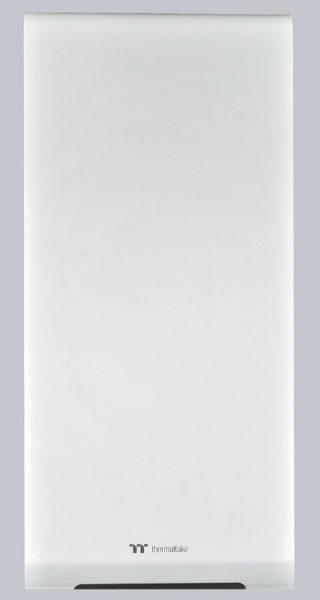 On the left side there is a 4mm glass pane as side wall. This is protected by adhesive foil on both sides and offers a full view of the inside of the housing. Exactly the right requirement for modding affine PC builders. The side panel is fastened by 4 hooks, which reach into the case and 2 screws on the back.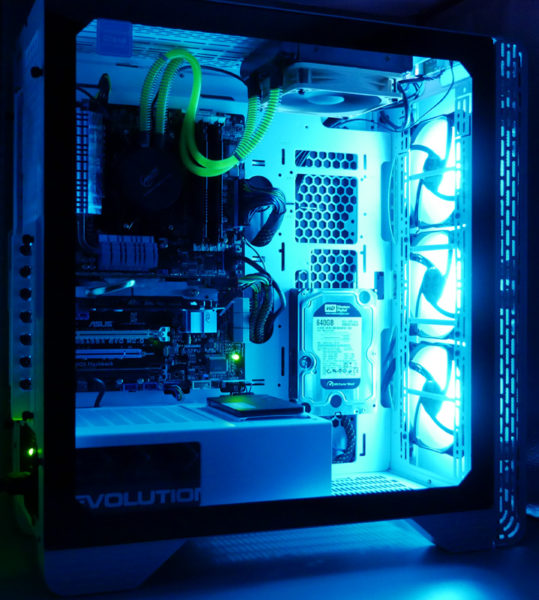 The right side panel is closed in the classic way and fixed to the back of the housing with two screws. A clear highlight here is the ventilation opening in the front half of the side panel. This is protected by a dust filter, which is simply attached to the side panel from the outside with magnetic strips. In the case itself, fans or a radiator can then be mounted at this point.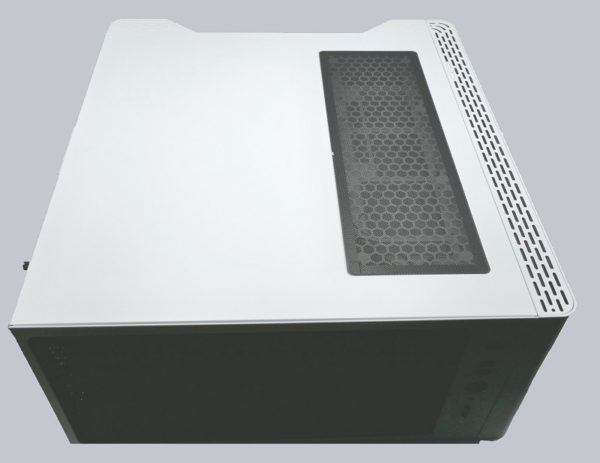 The I/O panel with the Power button, Reset button, headset jacks and three USB ports is located on the top front.


In the further course there is an opening on the back of the case for ventilation, which is secured with a magnetic dust filter.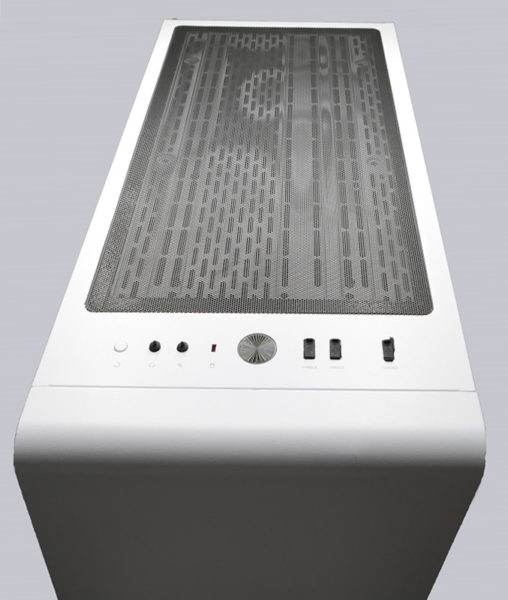 It is possible to mount three 120mm, two 140mm or one 200mm fans. You can also mount 280mm, 240mm, 140mm or 120mm radiators.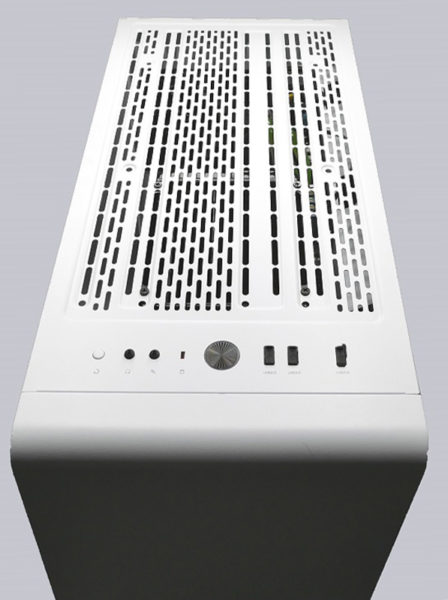 At first glance, the back is kept classic: A simple, black 120mm fan is already installed here.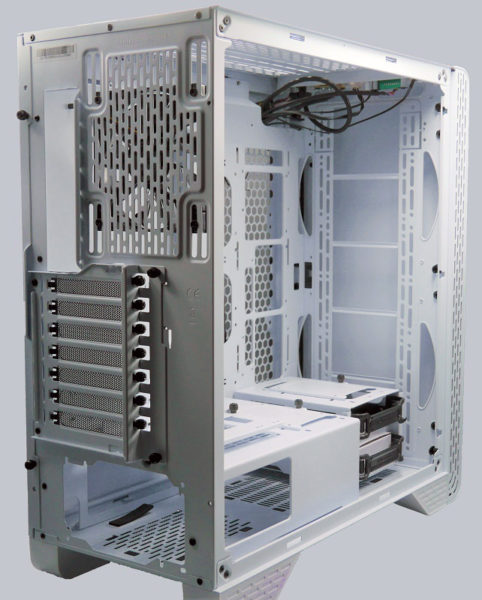 Now that we have dealt with most of the criteria from the outside, we now come to the internal structure of the Thermaltake S300 TG Snow.
Thermaltake S300 TG Snow Edition Structure, design and features from the inside …