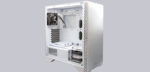 Result and general impression …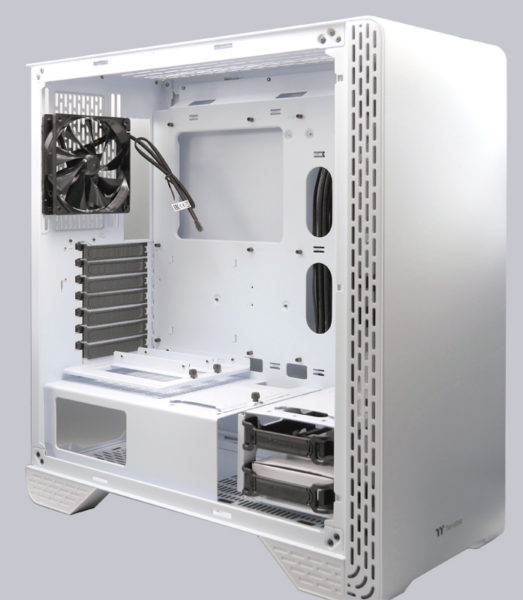 The Thermaltake S300 TG Snow Edition is a first-class Midi case with a lot of space to install all components and modding features!
Especially the large real glass side wall and the free design of the interior are to be emphasized positively, as they are a real highlight. At the same time it should be praised that due to the countless mounting points for fans, radiators and hard disks, an incredible amount of hardware fits in this Midi-Tower.
The white varnish of the tower is flawlessly processed and looks very high quality, especially in combination with an appealing lighting.
Of course, we try to uncover possible defects or faulty constructions in every test in order to also support the manufacturer with suggestions for improvement, but we simply couldn't find anything to complain about in this product.
Thermaltake has succeeded in creating an all around successful midi tower with the S300 TG Snow Edition, which offers a lot of scope for personalization and where the high quality of the product clearly stands out.
The Thermaltake S300 TG Snow Edition Midi-Tower therefore receives our OCinside.de Purchase Tip Award 04/2020.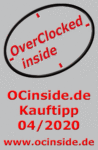 Discuss in our forum and share experiences about the Thermaltake S300 TG …
Here you can order the Thermaltake S300 TG Snow Edition at a reasonable price.
Read on in the hardware test area with several hardware reviews …