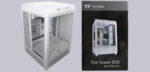 Layout, design and features …
It's easy to see that The Tower 500 has grown in size compared to its smaller brother. The three glass fronts and the visually open design also immediately catch the eye.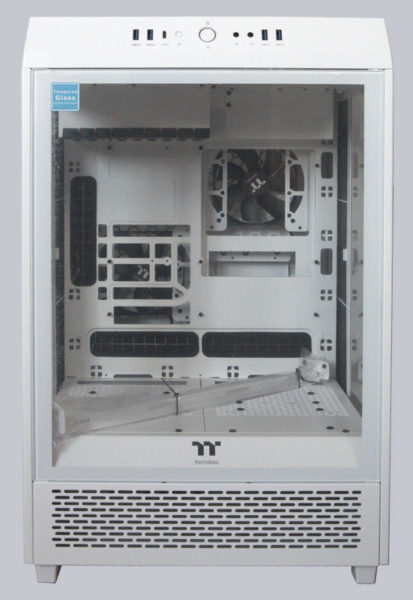 The look of the Tower 500 impresses with three huge glass fronts, in which you can show off your hardware well. In addition, the sheer size of the case offers a lot of flexibility in terms of setup and airflow.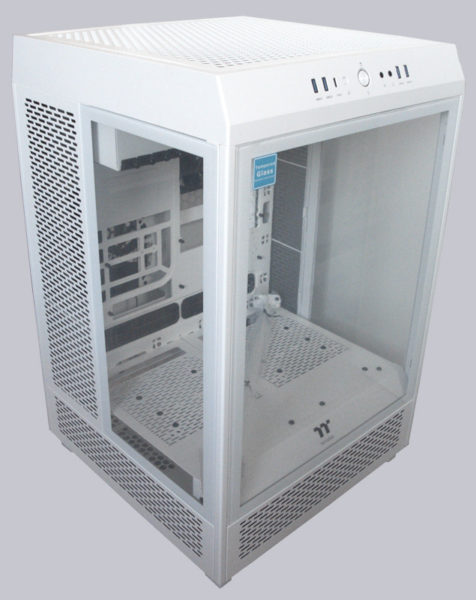 In terms of connectivity, the case offers everything you need. Besides a USB Type-C port and front audio, there are 4 USB 3.0 A-connections.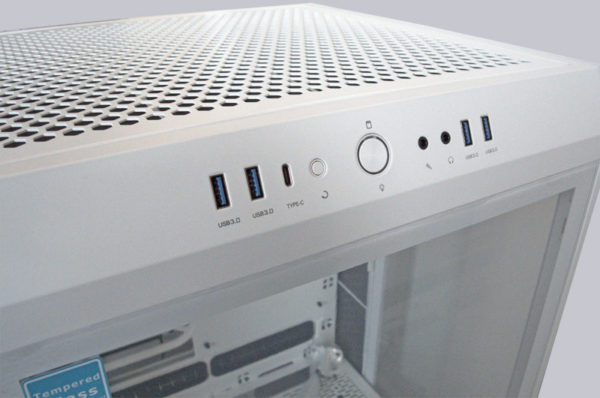 Further down we find another small eye-catcher, the Thermaltake logo.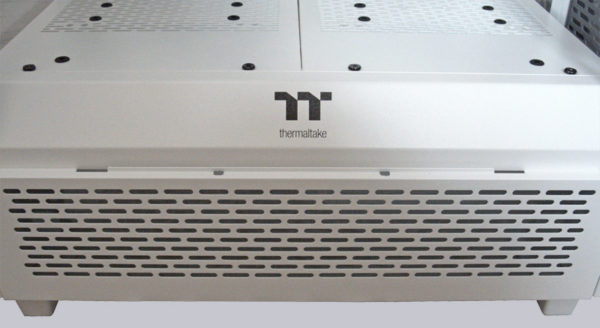 As you can clearly see here, invisible ventilation is already provided ex-factory. Correctly adjusted, they are also inaudible.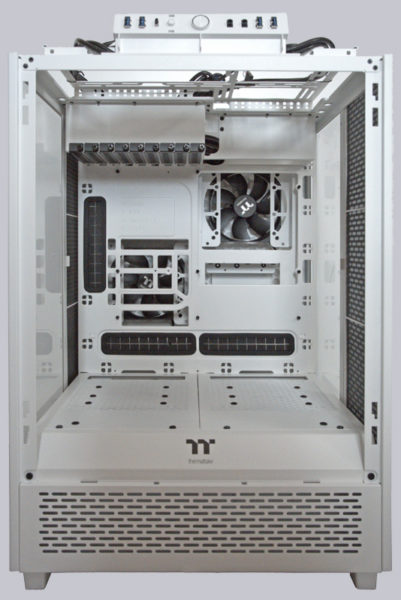 Before we get to the hardware installation, let's take a quick look at the back.
The large dust filter of the chassis is immediately noticed there. This is a magnetic dust filter on the back of the chassis. It can be easily removed and cleaned.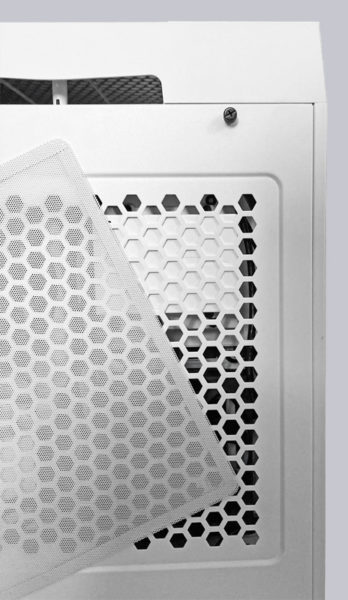 The power supply unit is located in the lower area of the chassis. Very practical for the installation is that the complete back panel incl. dust filter can be easily removed by loosening the two nuts. As already mentioned, the dust filter is magnetic and can be removed very easily and without tools.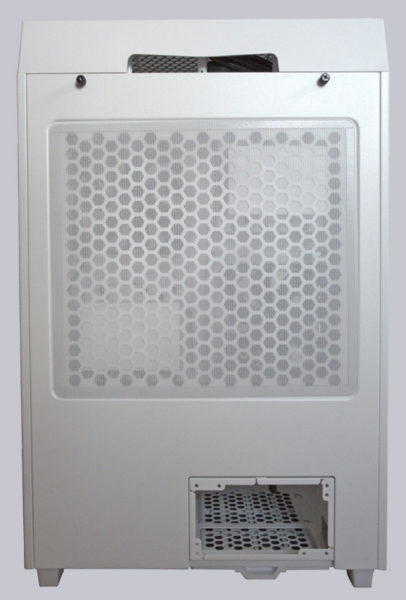 Continuing on the next page, Thermaltake The Tower 500 Practical testing …