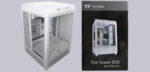 Result and general impression …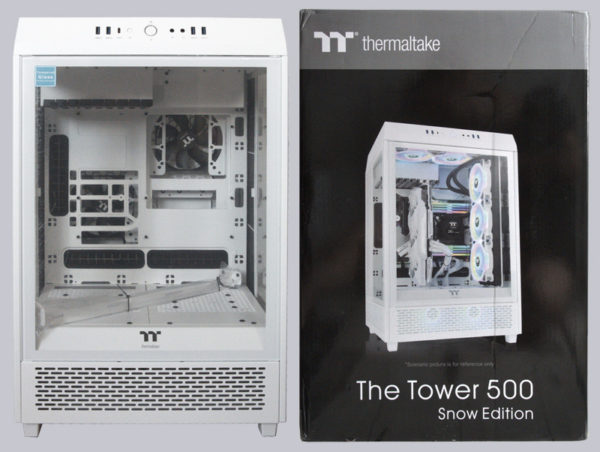 With a price of about 215 Euro, the Thermaltake The Tower 500 case is in the mid-price segment.
For the money, you get a very cool case with almost infinite space and installation options. The workmanship is very good and the installation is very easy once you have read the manual.
It is also practical that you do not need any tools to perform maintenance work. If you place a few LEDs in the case, you will always have the best view of your hardware from all perspectives even in the dark.
There is also absolutely nothing to complain about in terms of cooling. The extremely large internal volume and the many installation slots for fans or radiators allow the waste heat to be efficiently extracted from the case.
The only drawback that the case brings with it is the space requirement. Those who do not have a problem here can gladly delete the word drawback.
All in all, Thermaltake's The Tower 500 is definitely highly recommended if you're looking for something different or want an alternative to the Benchtable.
With this great overall result, the Thermaltake The Tower 500 thus receives the buy recommendation via our OCinside.de Purchase Tip Award.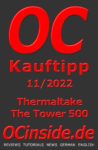 Discuss in our forum and share experiences about the Thermaltake Tower 500 …
Here you can order the Thermaltake The Tower 500 at a reasonable price.
Read on in the hardware test area with several hardware reviews …