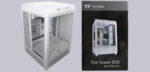 Practical testing …
In practical testing, we take a look at the installation of our test system as an example.
Let's start with the mainboard and the graphics card. As you can see, the motherboard is installed horizontally in the tower and the graphics card vertically. Officially, graphics cards with a length of 325 mm fit into the case when the power cover is installed. Unofficially, it is even 335 mm.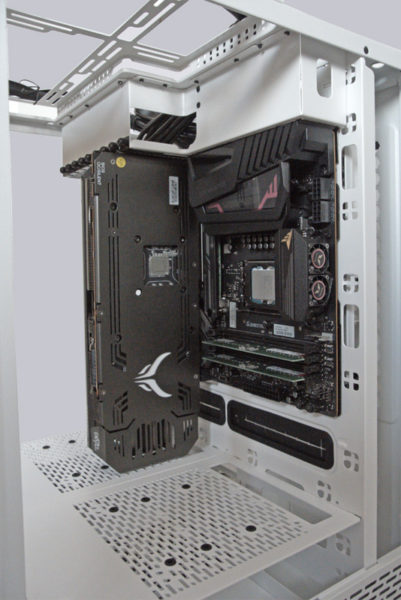 If the graphics card should be even longer, you would have to remove the power cover, which would give you a few centimeters more air at the bottom. You could also install two 12 cm fans or, as in our case, a 240 mm radiator.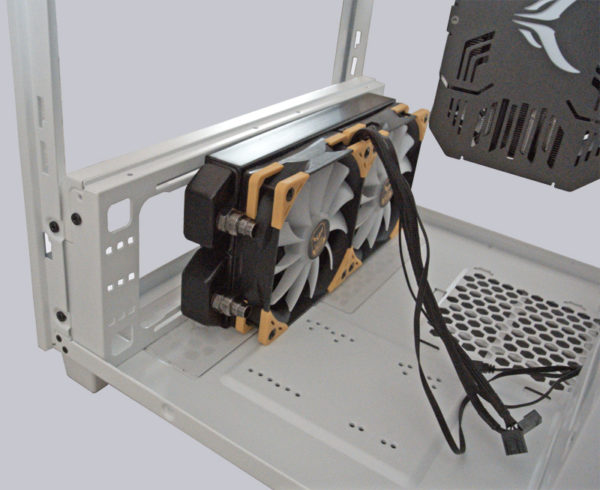 The power supply can be found in the area behind it. As you can already see here, there is plenty of space in the rear area of the chassis to hide all cables nicely.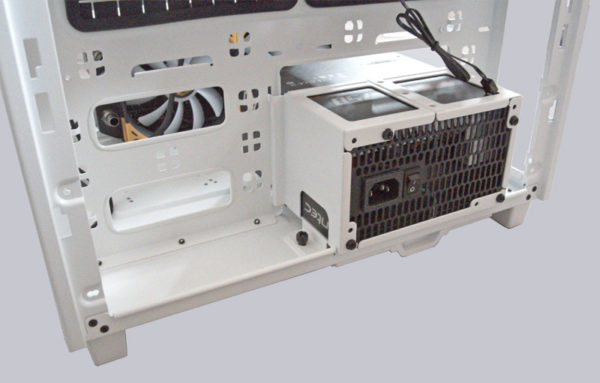 Directly above, you also have access to the two factory-installed fans, as well as the mounts for the hard drives/SSDs.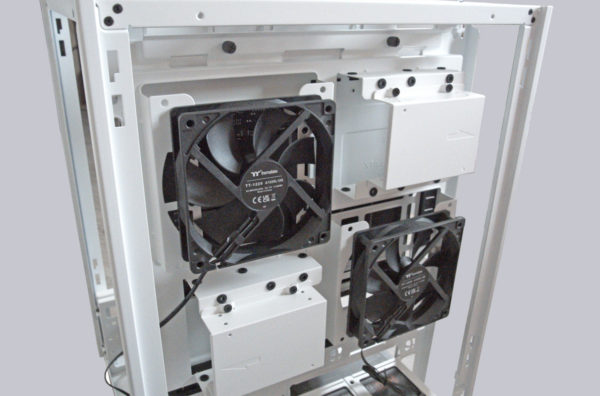 By the way, it is quite practical that you can remove the whole bracket by loosening two screws. You can install four 3.5-inch or eight 2.5-inch drives here.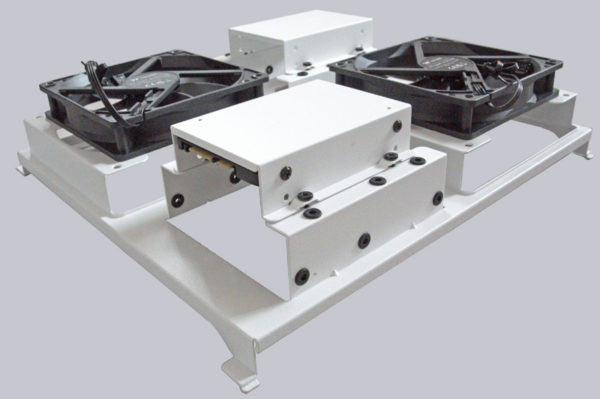 If you can do without the two fans and the space for additional hard drives/SSDs, you will also find an extremely large amount of space for various gadgets such as LED controllers or expansion tanks for water cooling.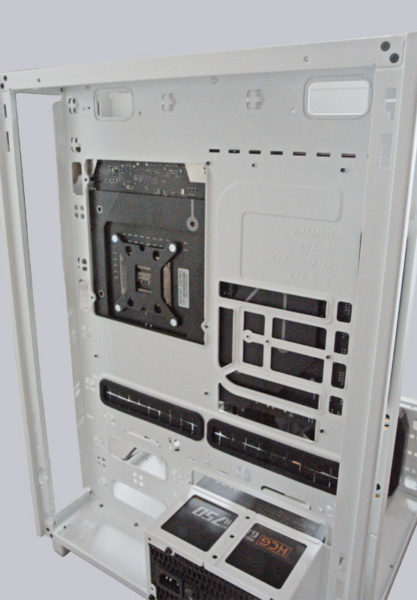 As mentioned at the beginning, the Tower 500 comes with two mounting rails for attaching a 360 mm radiator. These can be mounted on the left or right as desired. We opted for the left, since there is a bit more room for the pump of our water cooling system on the right.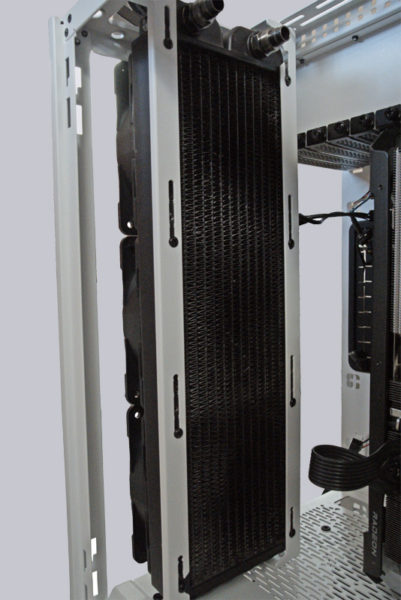 Now that we have placed all the components in the case, you can see here how much space the case actually offers.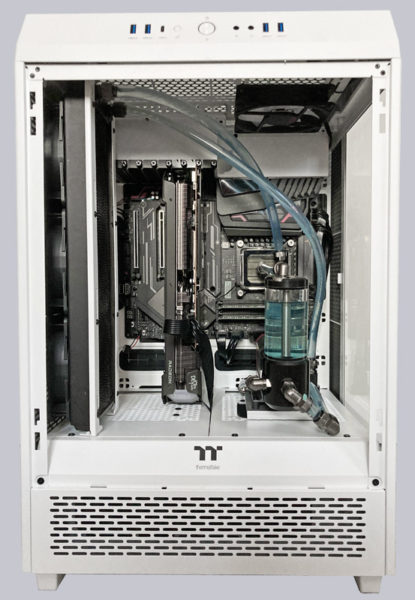 Of course, we don't want to withhold how the whole thing looks from above. As you can see here, you would have to insert all connection cables through the two small bays on the back. It might be helpful to order extensions for USB/audio in advance.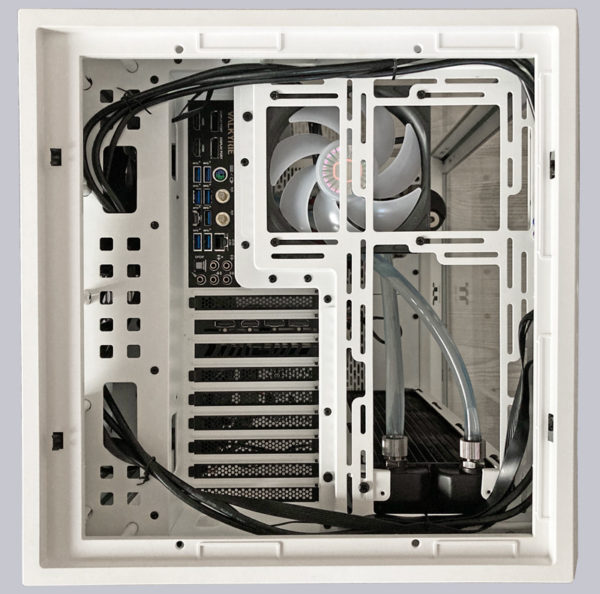 Now before we get to the conclusion, here are a few pictures in different colors.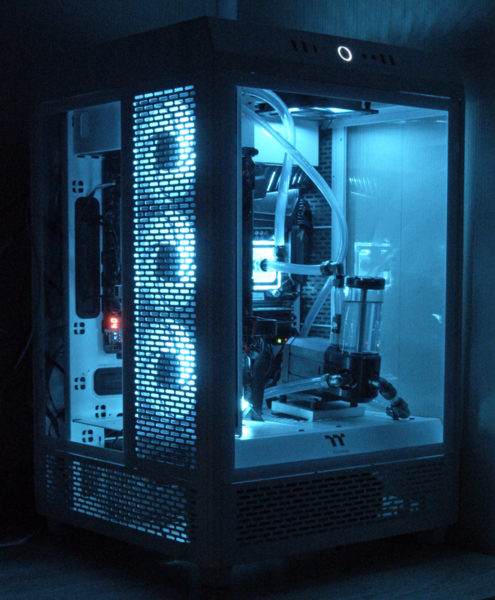 The huge tempered glass panes make The Tower 500 look almost like a hardware shrine.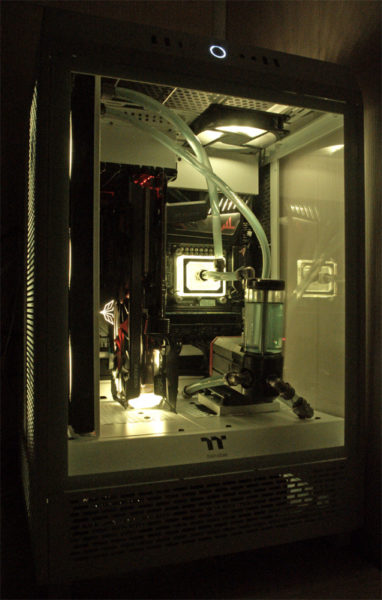 Red/orange also creates a coherent image.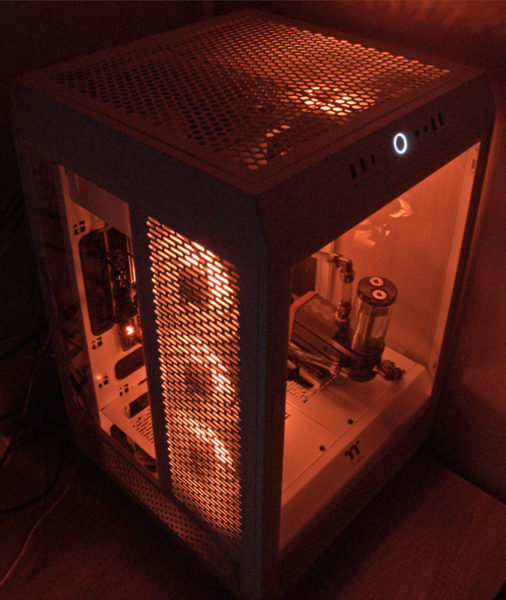 And this is how the atmospheric lighting effects look like.

Now we come to the Thermaltake The Tower 500 result and general impression …